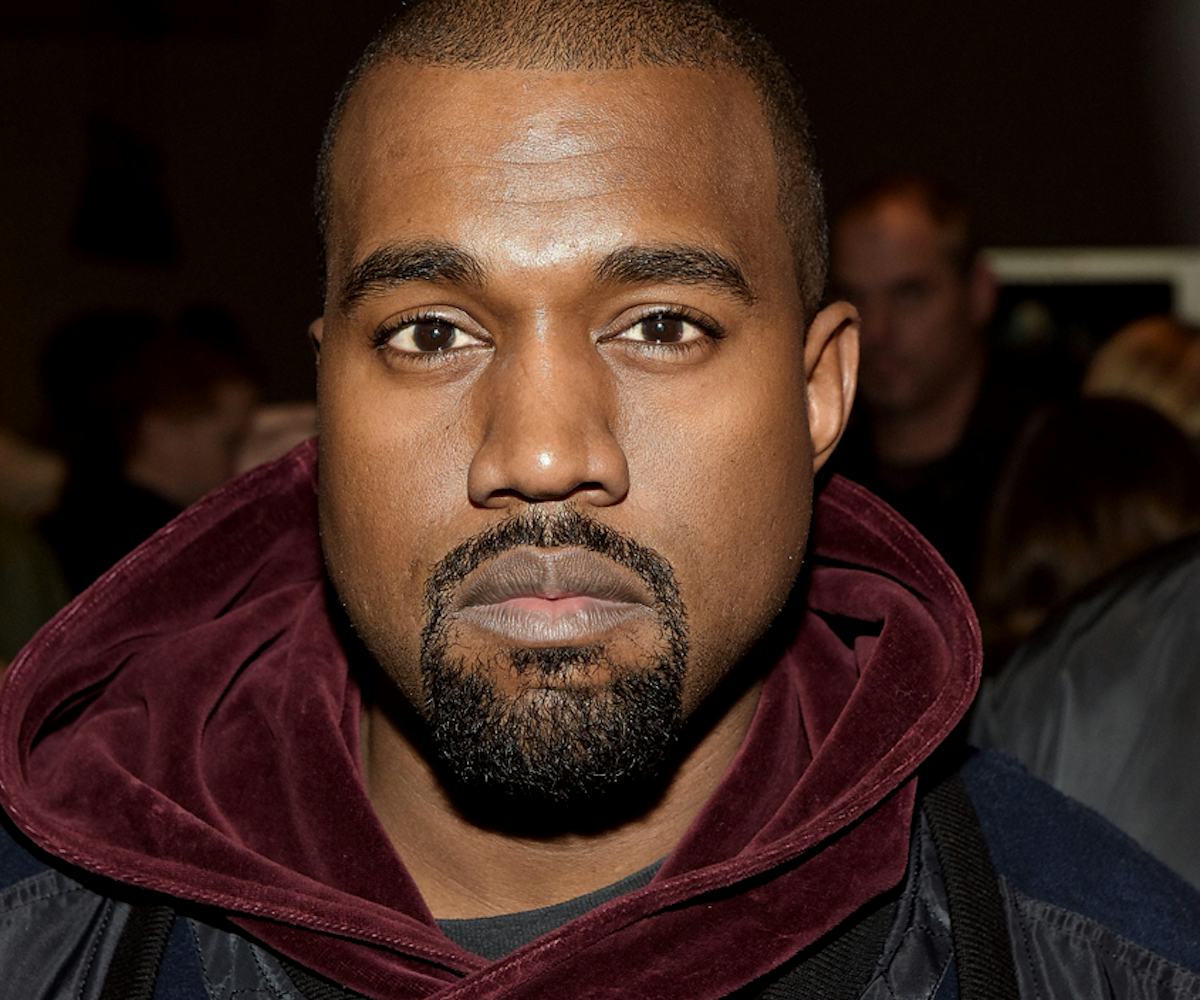 Photo by Grant Lamos IV/Getty Images
Gaspar Noé Is Not Pleased With Kanye West
the director confirms that "all of the lights" copied 'enter the void'
It's no secret that Kanye West's epilepsy-triggering music video for his 2011 hit with Rihanna and Kid Cudi, "All of the Lights," was inspired by Gaspar Noé's film, Enter The Void. It has been proven time and time again that the opening credits look identical, and in an interview with Enter The Void's graphic designer Tom Kan, he accused  the rapper and his director, Hype Williams, for plagiarizing the title sequence.
Now, the film's director has finally stepped in to share his thoughts on the matter, echoing the same sad truth. In an interview with The Daily Beast, Noé not only agreed that the music video ripped off his title sequence, but he also criticized the director for having the balls to include his name in it.
"I was more shocked by the fact that that guy who copied all the typography of my titles put his name in it—Hype Williams—when you never usually see a director's name in a music video," said Noé. "He was putting his name on it over and over! It was so weird that he was not only copying it, but adding his name into the credits over and over again."
Unfortunately, Noé isn't the only artist that has fallen victim to plagiarism. (Recently, Sleigh Bells called out Demi Lovato for ripping off two of their songs.) We're not sure if Noé will be taking West to court over this, but he acknowledged that this is common in the artistic community.
"The truth is that when you put something out there, if you put any idea out there that's kind of flashy, you have many, many people that are going to be copying it," Noé added. "This happens whether you do movies, paintings, or music."