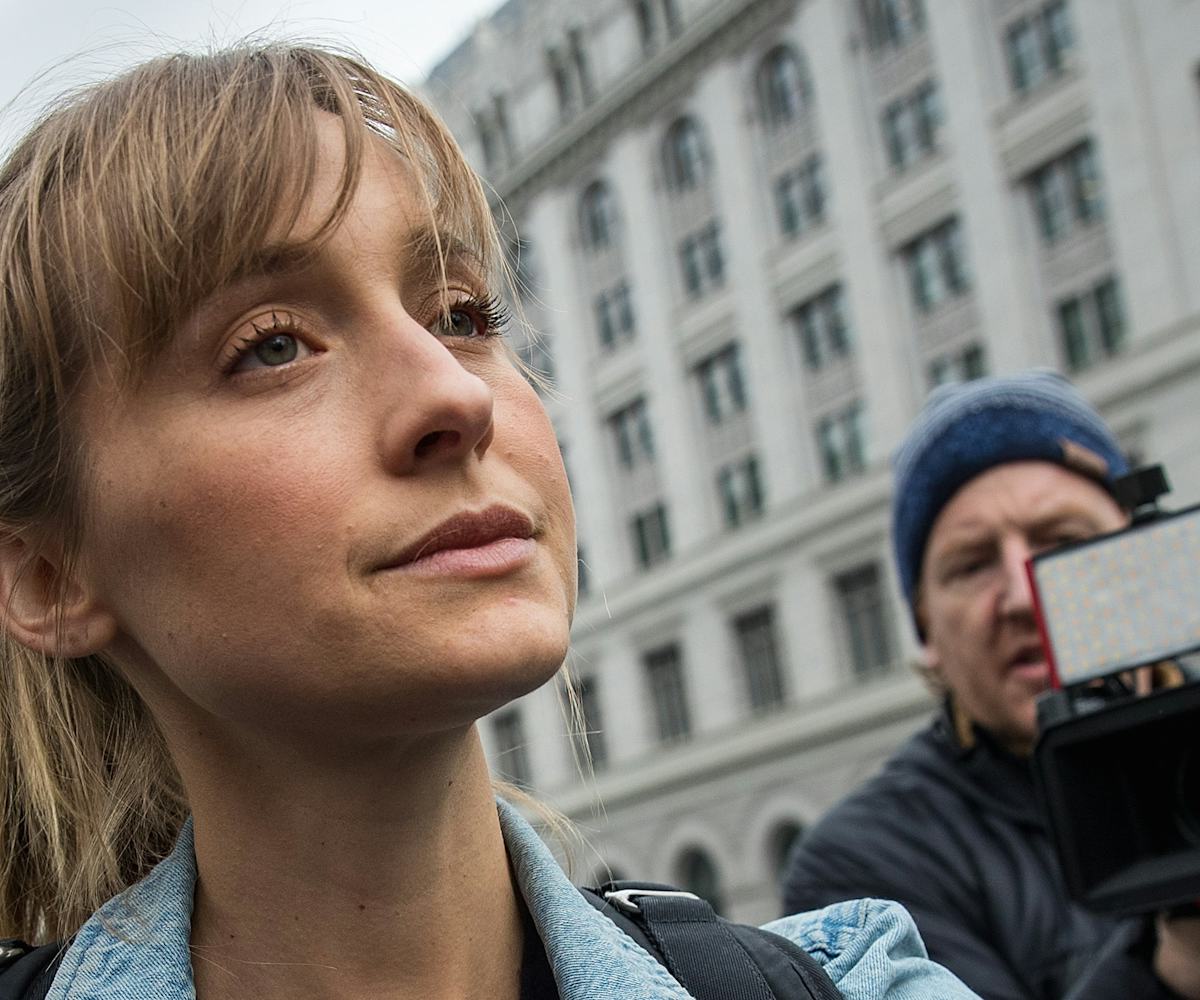 Photo by Drew Angerer/Getty Images
Branding NXIVM "Sex Slaves" Was Allison Mack's Idea
She took credit for it while talking to 'The New York Times Magazine'
Former Smallville actor and alleged "sex cult" leader Allison Mack says that the branding of women "sex slaves" was her idea.
In a new interview with The New York Times Magazine, Mack, who is accused of heading up self-help group NXIVM's secret sorority D.O.S., reportedly took "full responsibility for coming up with the DOS cauterized brand" and implied that a tattoo wasn't as powerful of a symbol as a brand. 
"I was like: 'Y'all, a tattoo? People get drunk and tattooed on their ankle 'BFF,' or a tramp stamp," Mack told writer Vanessa Grigoriadis. "I have two tattoos and they mean nothing.'"
The brand's design contains the initials of Mack and Keith Raniere, the alleged leader of said "sex cult." The women who received the brand were reportedly unaware of the design's full meaning.
Mack also said in her interview that NXIVM's goal was to see "women coming together and pledging to one another a full-time commitment to become our most powerful and embodied selves by pushing on our greatest fears, by exposing our greatest vulnerabilities, by knowing that we would stand with each other no matter what, by holding our word, by overcoming pain."
Mack stands accused of recruiting women for the organization which allegedly forced recruits to have sex with Raniere, who is been charged with sex trafficking, sex trafficking conspiracy, and conspiracy to commit forced labor. She was arrested last month in Brooklyn on sex trafficking charges and, if convicted, faces 15 years to life in prison.