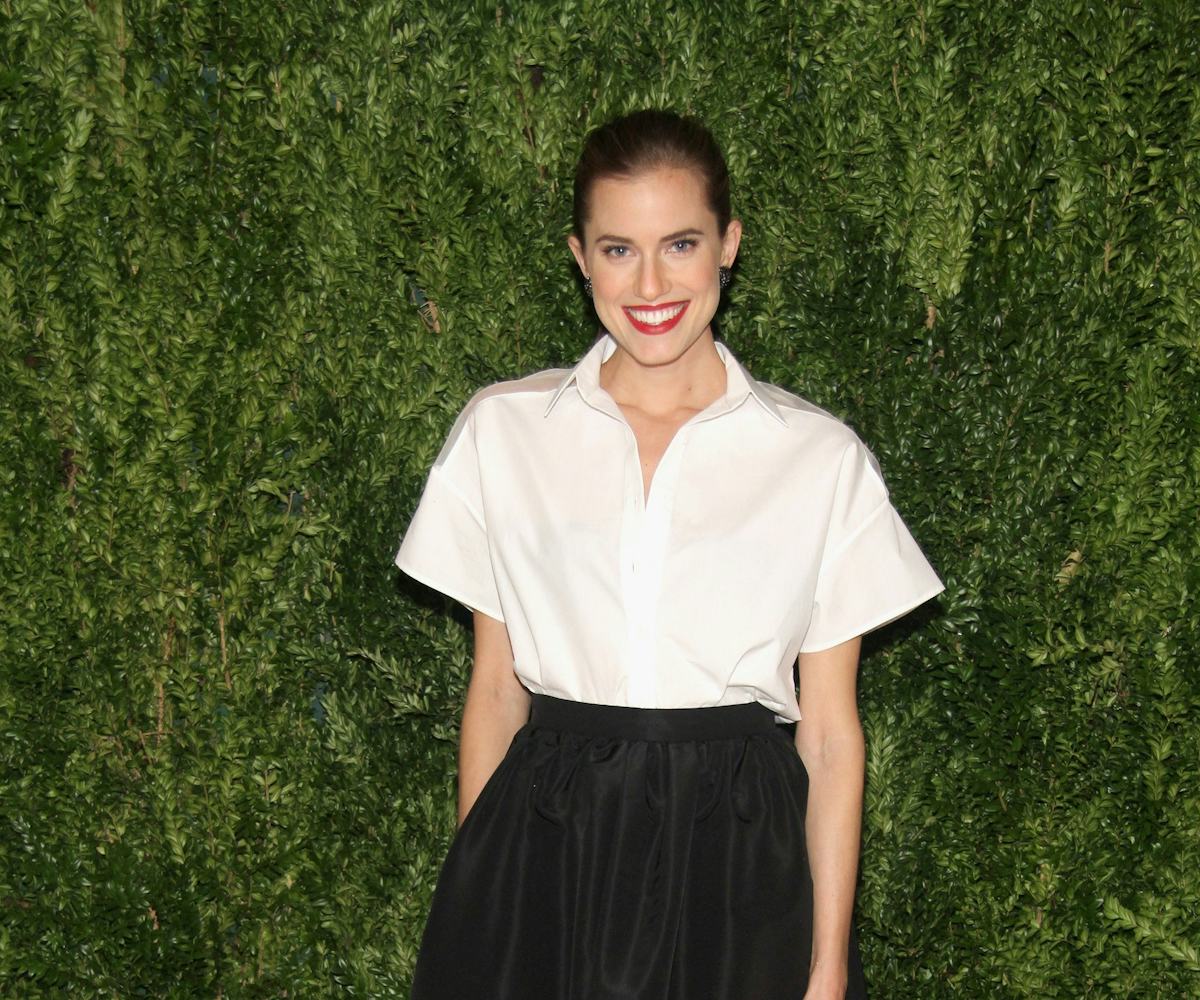 photo by getty images
best dressed: allison williams
When I was growing up in the '90s, I was a fan of pleather pants, platform shoes a la Scary Spice, and fuzzy eyelash sweaters. I would sleep with my hair in braids, so that when I woke up with would look crimped like Lizzie McGuire's hair and wear rainbow bead bracelets from my wrist to my elbow--there was no such thing as "over-the-top." Still, every day my dad tried to impress upon me that the coolest outfit a girl could wear was a white collared shirt and black trousers or a skirt--"like Sharon Stone," he would say, and I would roll my eyes. Dad was definitely not hip to the Spice Girls. 
Fifteen years later, however, and I'm starting to come around. Case-in-point: I'm obsessed with Allison Williams' simple and classic shirt and Cynthia Rowley skirt. My number one fear with the whole white-shirt-black-bottoms combo is that you run a high risk of looking like a cater waiter, but if you stick with feminine shapes like Williams' sheer back boxy blouse and full skirt, you can channel the '90s minimalist trend while looking like a '50s screen siren. 
The best part of this outfit is that it's simple and can be accessorized minimally, like Williams, who opted for a red lip and studded pumps, or crazily with heaps of bold statement jewelry and kooky platform sandals. Try out a black and white outfit with these picks below and tell me how you're going to accessorize on Twitter. Oh and Dad, if you're reading this, I guess you were right. 
MUST: Armani Exchange Short Sleeve Shirt -- $78
TRUST: Cynthia Rowley Full Skirt with Sheer Panels -- $285