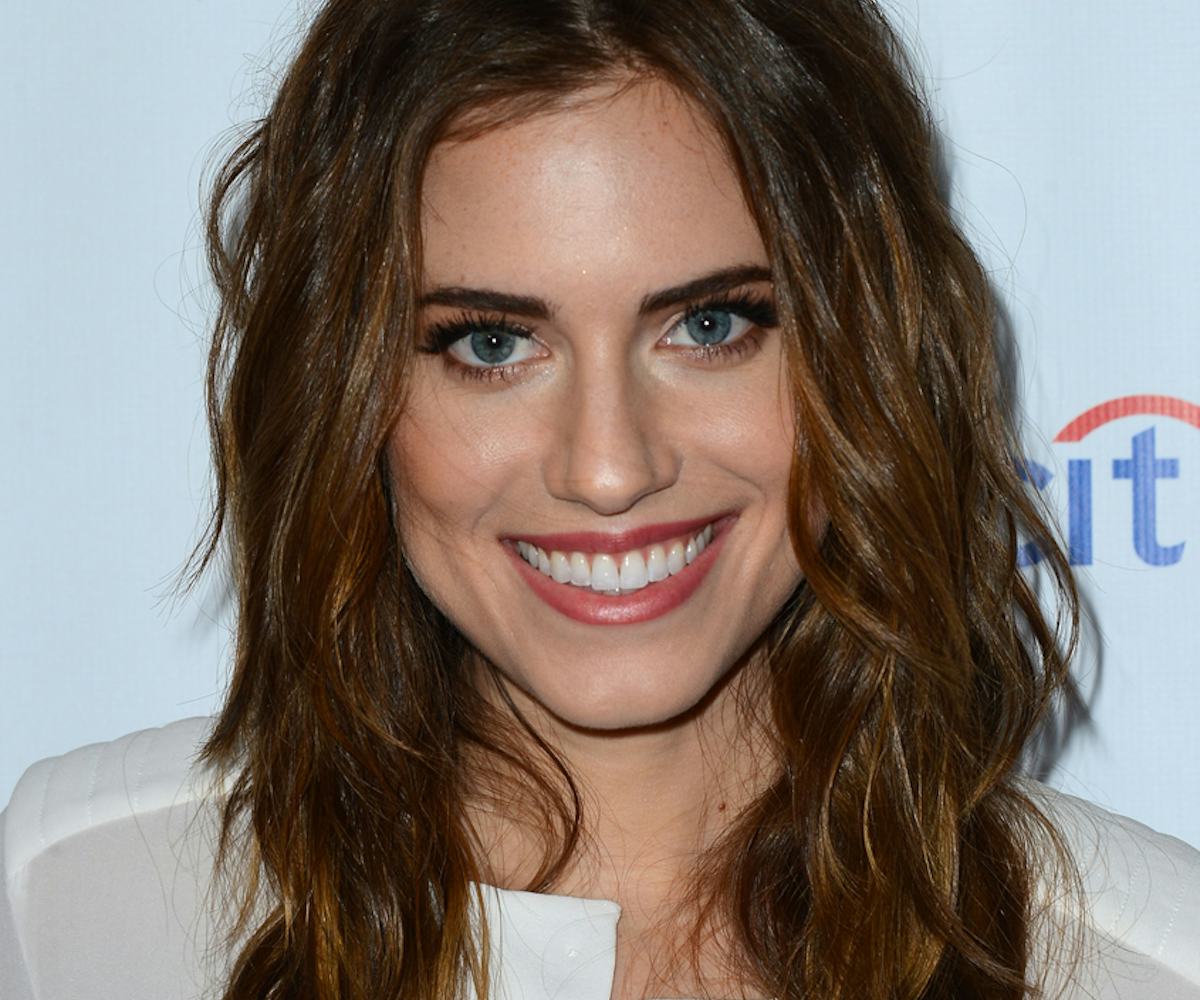 beauty queen: allison williams
10 reasons why she's our weekend beauty inspiration.
Marnie's unforgettable plastic dress aside, Allison Williams has become synonymous with classic Americana style. On the red carpet the Girls star favors iconic designers like Oscar de la Renta and Ralph Lauren, and if you ask us, this is a girl who's yet to have a misstep--which is way easier said than done. But although the actress is consistent with her wardrobe, Williams tends to be surprisingly risky (or riskier) with her beauty routine, which is one of the many reasons why we're so obsessed.
She's got the perfect colored smokey eye down pat, she works a red lip like nobody's business, and she has amazingly defined brows that even rival the queen (that would be Miss Cara D.). Bottom line: there's no better time than this weekend to channel Williams' makeup M.O...however, if you're still in search for a plastic frock to impress a douchey artist a la Booth Jonathan, you're on your own. 
She's one step ahead of the hair embellishment trend.
TRY: ASOS Pearl Detailing--$11.29 
For commitment-phobes, take a cue from Marnie--er, Allison--with sleek side-swept faux bangs. 
TRY: Bumble and Bumble Blowdry--$29 
Behold, the coolest shade of red lipstick ever.
TRY: Dior Addict Extreme Lipstick in Lucky--$32
This colored smokey eye is the Friday night beauty look of our dreams.
TRY: Nars Larger Than Life Long Wear Eyeliner in Rue Saint Honor--$24
Matching lipstick to her dress? Totally genius and somehow still effortless.
TRY: Kat Von D. Underage Red--$19
If you don't want to go all the way with scruffy full brows a la Cara Delevingne, use Williams' groomed (but still full) approach.
TRY: Anastasia Beverly Hills Brow Wiz--$21
She has so-long-they're-almost-fake lashes. But the important thing is, they don't LOOK like they're fake.
TRY: Benefit They're Real! Mascara--$23 
Leave the crimping to Marnie at Jessa's wedding (remember this awkward moment?) and do beachy waves instead.