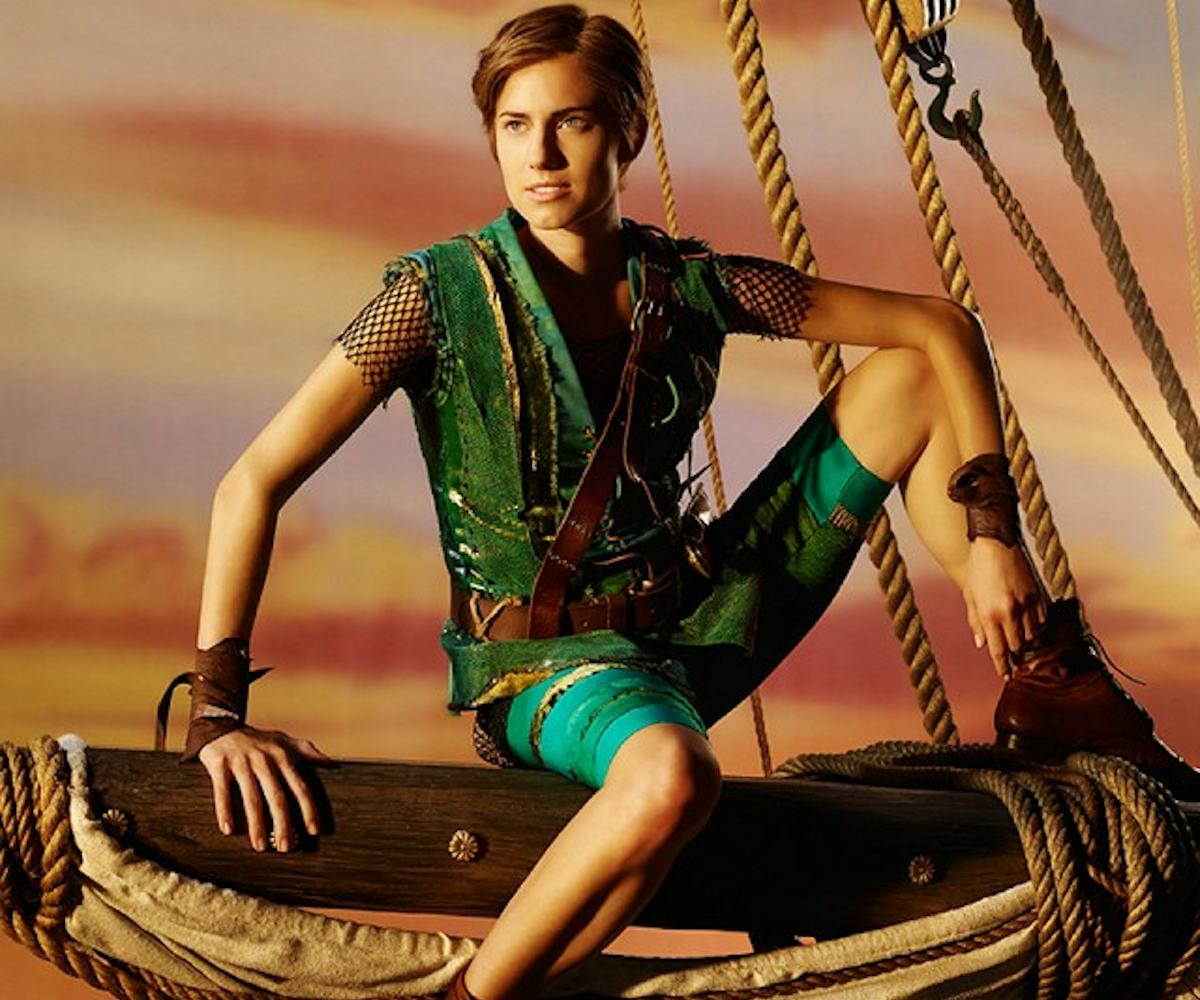 @aw instagram
discuss: allison williams as peter pan
get a first look at the actress, pixie cut and all.
It might be tough to shake Allison Williams' "Marnie-isms" on Girls--her character's annoying privileged personality, the selfishness, the pining over Desi--but get ready to leave all that behind temporarily, because the actress has an epic new role! And yep, it's about as opposite from the HBO series as you can get.
She's nabbed the title role in the forthcoming NBC special Peter Pan Live (not to be confused with the other Pan movie, starring Amanda Seyfried, Rooney Mara, and Cara Delevingne...), and up until now, details on the live TV performance have been scarce. However, thanks to Williams' Instagram, now we have a taste of what to expect come December 4.
The star posted the photo above this, which depicts her very first shoot as Peter, alongside the caption, "The transformation begins! My first shoot as Pan." Oh, and that hair? According to Williams, "I was all ready to cut my hair, then was told by the folks who actually know what they're doing that a wig works better for everybody. So, December 4th, here we come." Definitely a far cry from Marnie, that's for sure...but we're not complaining. 
Get ready to see it all go down in this theater-TV hybrid in December. But first, tell us what you think of Williams as Pan in the comments.
Training for Peter Pan