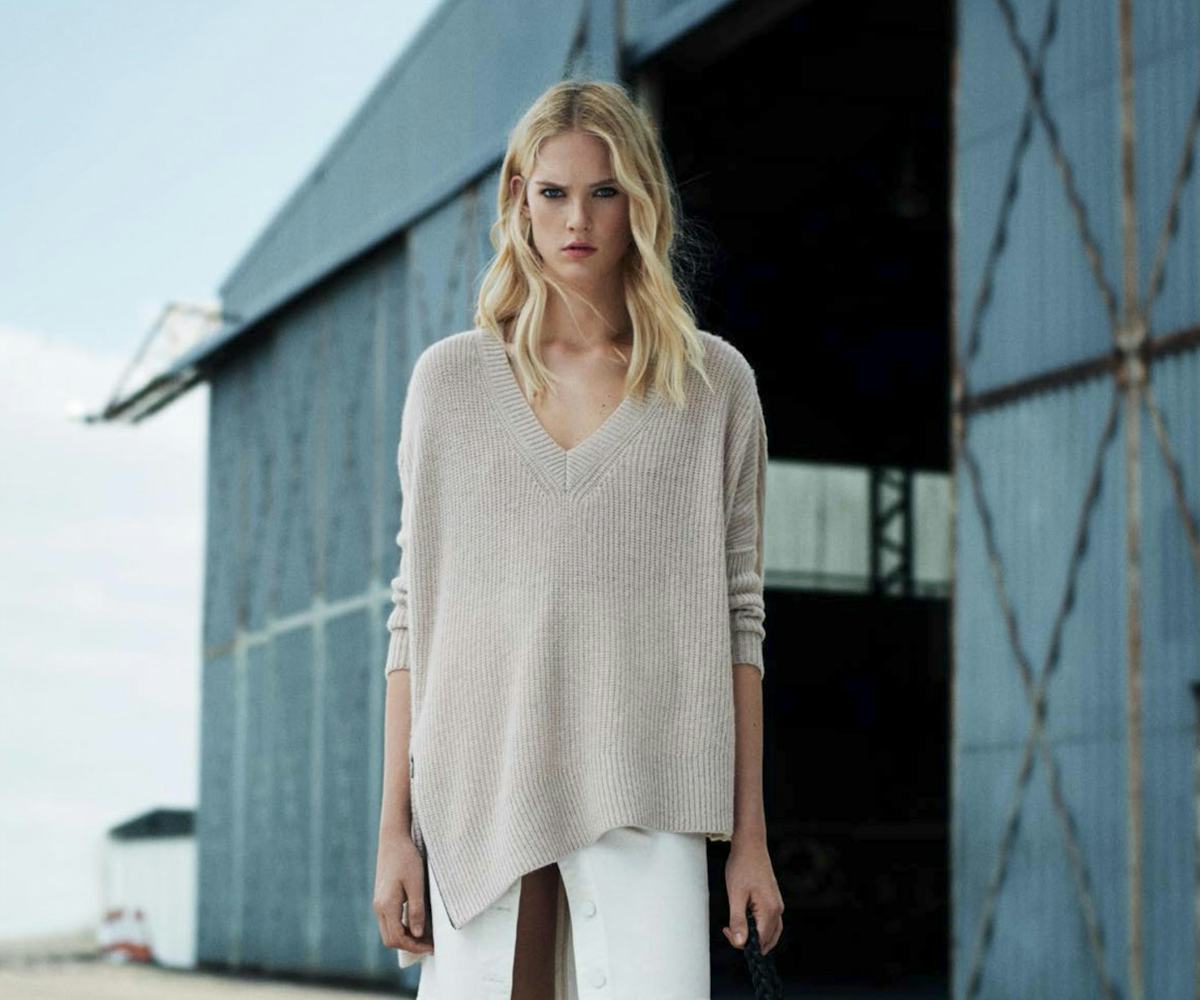 all photos courtesy of allsaints
tamar's obsession: allsaints spring '15
Welcome to our new segment, Tamar's Obsession, where our Market & Accessories Editor Tamar Levine shares the trends, campaigns, and products she's obessing over at the moment.
Nobody loves a black leather motorcycle jacket more than I do. And nobody loves the UK more than I do (well maybe the Queen...). So naturally, AllSaints, a combo platter of the two, is a top contender for one of my favorite brands.
For its spring '15 collection, entitled RUNWAY, AllSaints took a fresh approach with its usage of lighter fabrics and a paler palette. With its new easy, breezy silhouettes and designs, AllSaints is no longer just for brooding biker babes like yours truly. Maybe black isn't my favorite color anymore?