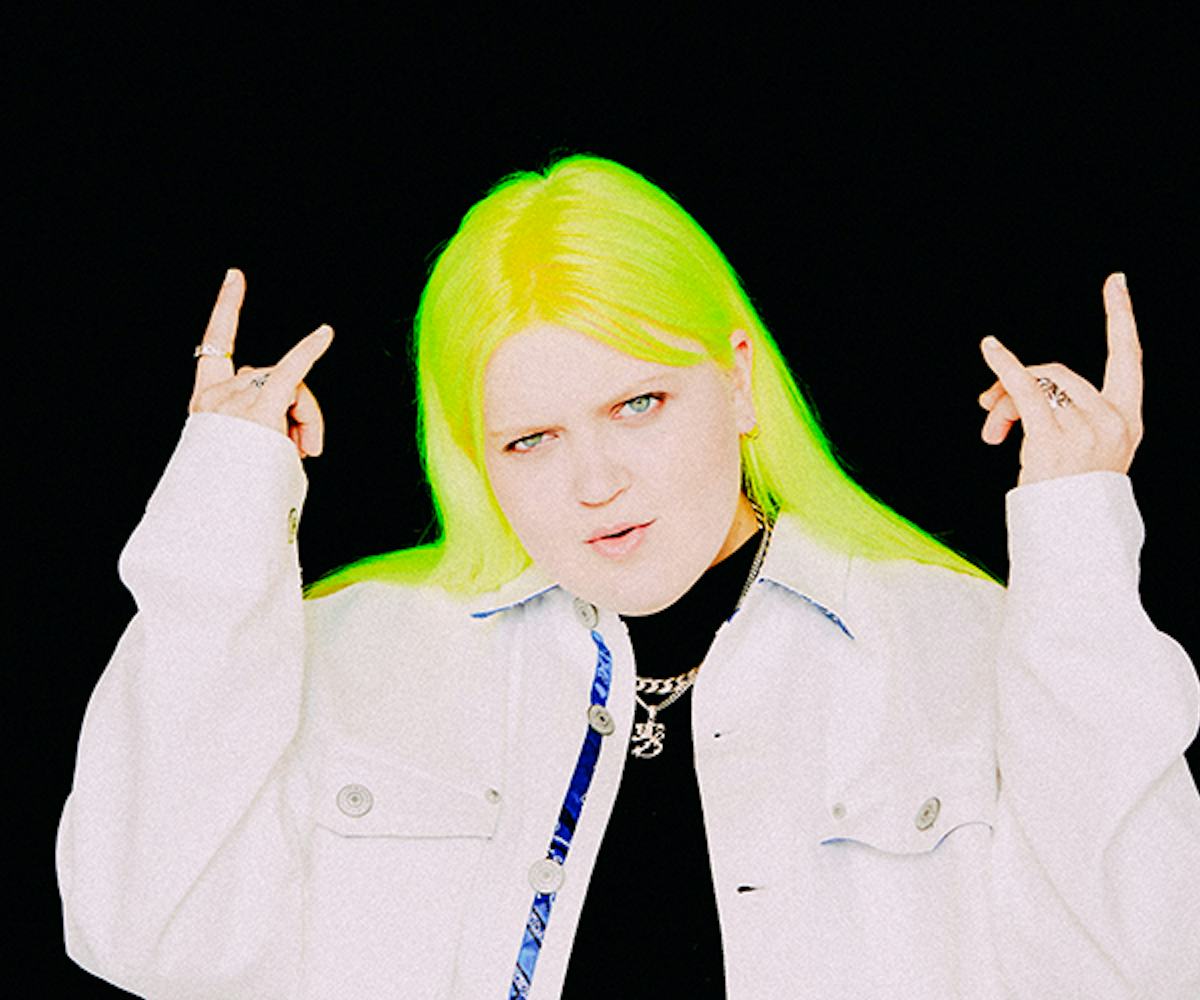 Photo by Alexandra Gavillet
How To Party Like ALMA, Pop's Newest Bad Gal
Connect, connect, connect!
If there's one takeaway from ALMA's great Heavy Rules mixtape, it's that the party doesn't start until ALMA walks in. The six-song project is one of the finest releases to come out of the pop scene this year, boasting features with powerhouses like Tove Styrke, Kiiara, and MØ. At 20 minutes long, it's entirely too short to properly turn up to, but it's worth putting on repeat anyway. Only a professional partier could make something like this.
Turns out, ALMA is just that. She's been getting her life at night since she was a teen, venturing out to clubs and house parties in her Finnish hometown. "I fell in love with the culture," she says. "People were just having fun, dancing, and talking to one another." All that talk is something she misses. American clubs and parties, she says, aren't terribly interested in the social aspect of going out, opting for social media plays instead. "I haven't thought much about it but all those years spent going out must have influenced the up-tempo music I'm making today."
"Club gigs are the best gigs ever," she goes on. "I love festivals, but in the clubs, you catch a mood, you really see the people, and you really connect with them."
Connection is the name of ALMA's partying game, and her music facilitates it with aplomb, leaving you shaken, stirred, and hangover-free. So, as she gears up for her next tour, we caught up with ALMA to get her five simple dos and don'ts of partying. This pro knows.
1) Do have good music. 
"Music is the most important thing to me."
2) Don't be arrogant.
"Arrogant people and some fancy people like to separate the party into them and others. That's not what I'm about. I love when everybody is together."
3) Do be with your friends.
"Friends are actually the second most important thing to any party."
4) Don't half-ass it.
"Don't just stand there. Come to a party and be visible!"
5) Do responsibly enjoy some libations.
"Hopefully the drinks are free! I love free drinks."