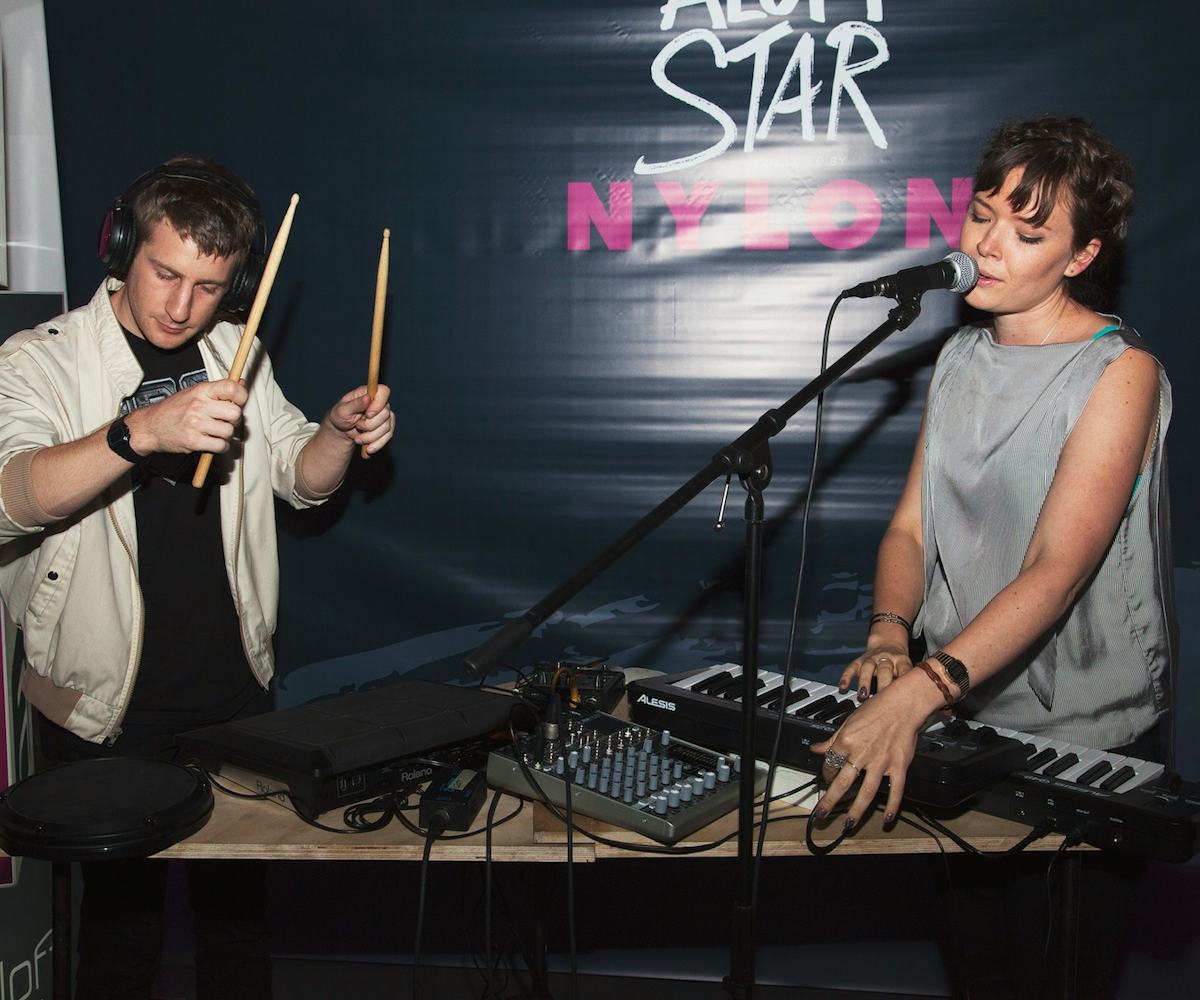 nylon x aloft hotels x cmj
celebrating the new project aloft star winner with—what else?—a party!
On October 16th, special VIPs were invited to see our 2014 Project Aloft Star winning band, Brooklyn's own MY BODY, perform at the Aloft Hotel in Downtown Brooklyn. During the event, guests enjoyed ad DJ set from the ladies of Habibi and delicious cocktails from Peligroso Tequila. A luxe treat table included gourmet rice crispy treats by Treat House and specialty cupcakes by Georgetown Cupcakes.
Project Aloft Start is an annual nation-wide search for the next big thing in music, powered by NYLON and Aloft Hotels.
Jordan Bagnall and Darren Bridenbeck of MY BODY
Jordan Bagnall and Darren Bridenbeck of MY BODY
Jordan Bagnall and Darren Bridenbeck of MY BODY
Guests
MY BODY performing
guests
guests
guests
Habibi
guests
guests
guests
NYLON digital team
guests
guests
guests
guests
guests
Peligroso x NYLON drink menus
guests
guests
Habibi
Candy bar
Cupcakes by Georgetown cupcakes
Rice crispy treats by Treat House
Treats by Treat House
NYLON Oct issues
Jordan Bagnall and Darren Bridenbeck of MY BODY