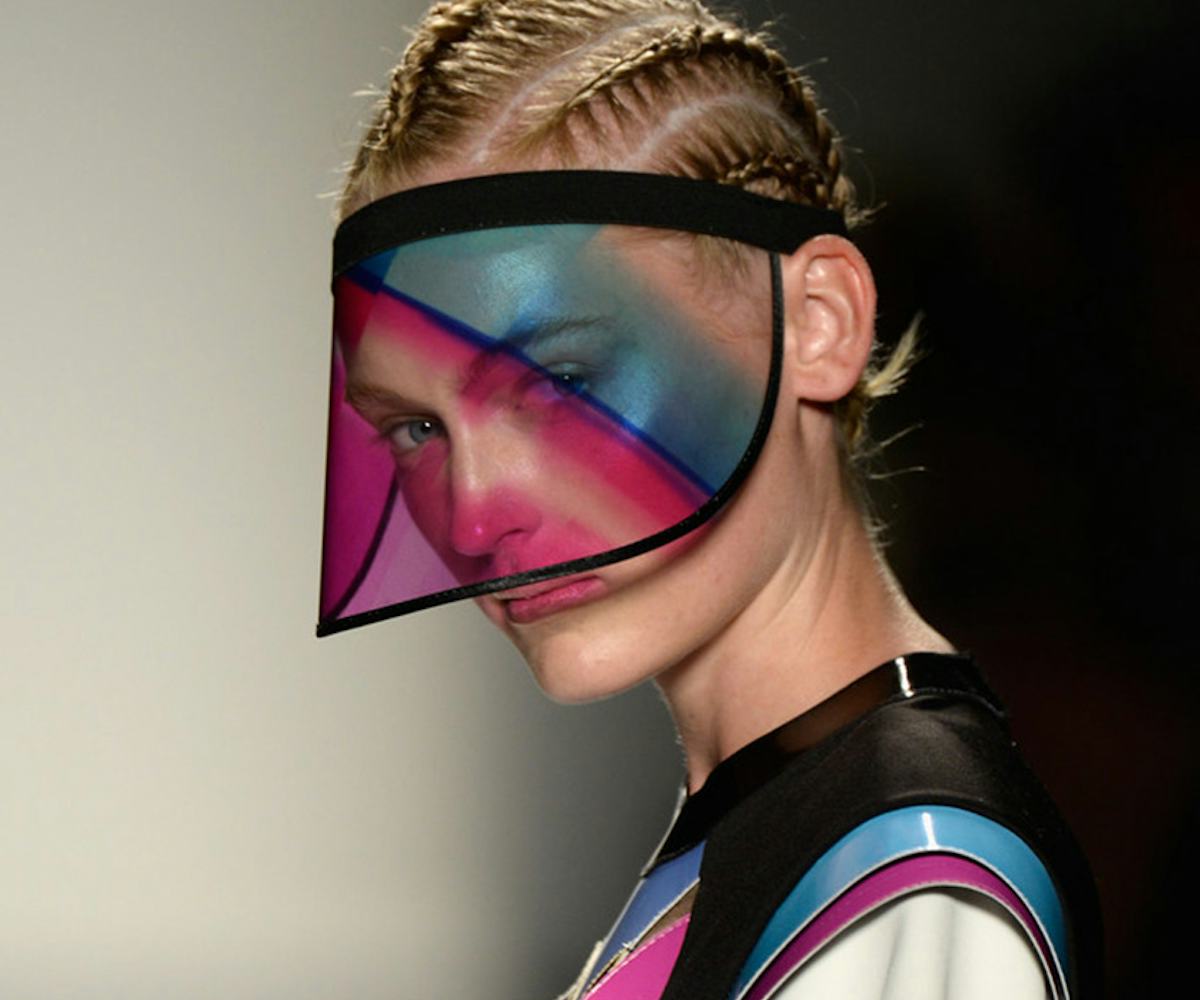 designer to know: alon livne
feel like beyonce in these futuristic looks.
After winning Israel's version of Project Runway, working at Alexander McQueen and Roberto Cavalli, and designing custom gowns for stars like Beyonce, Alon Livne has become one of the most talked about new designers at New York Fashion Week. Known for his sculptural designs and couture detailing, Livne delivered a futuristic collection with an elegant couture twist.
Livne's collection paired neutral colors with a palette of bright pinks, purples, and blues. Eye-catching details included color-blocking and strategically placed cutouts. The most standout pieces in the line were the gold structured embellishments that projected out of the clothing, giving each piece a three-dimensional look. Many of these golden creations were paired with flowing maxi skirts that created a juxtaposition between the hardness of the top with softness of the skirts, perfectly encapsulating the futuristic movement of the collection. Other looks included color blocked jumpsuits, printed jackets, and satin crepe dresses, all with cut outs or sculptural detailing. The collection as a whole evoked a modern and cool vibe with pieces fit for women ranging from the Soho fashionista to Mrs. Carter herself.