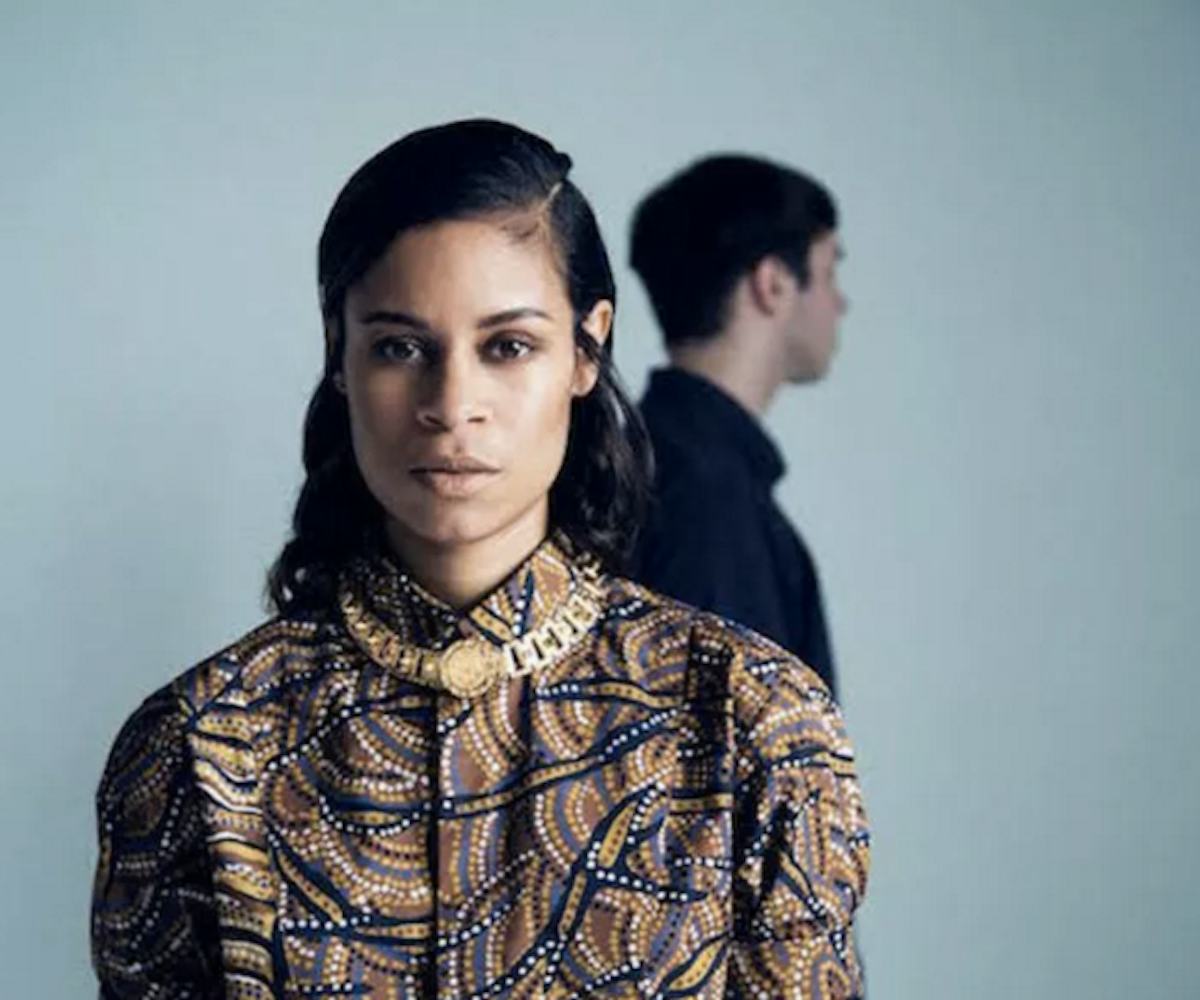 Photo courtesy of AlunaGeorge
AlunaGeorge + Zhu Teamed Up On "My Blood"
This week will be bookended by two seismic album releases. First, Beyoncé made the world stop when she dropped Lemonade on an unsuspecting public. As we still try to wrap our heads around that life-changing piece of art, Drake will finally release what is by far the most anticipated album (rap or otherwise) of the year, when Views From The 6 becomes available for streaming on Apple Music, this Friday at midnight. 
In other words, it takes an artist with major guts to release any music this week, and not worry about whether or not it will be dwarfed by the shadows of two of the world's biggest superstars.
That's where AlunaGeorge comes in. Despite not yet having a release date for their sophomore album, the futuristic R&B duo continue to release new music, like their recent otherworldly collaboration with Flume. On their latest track, called "My Blood," the U.K. duo teamed up with ZHU, the enigmatic producer who caught the ears of Aluna Francis and George Reid after they heard his track "Faded."
"I was like 'I don't care if we don't know who he is, I'm going to find him.' And I was such a geek," Francis told Zane Lowe on his show Beats 1. After tracking ZHU down with some good old-fashioned detective work, they decided to team up together on the trip-hop infused track, which we can only hope will be included on AlunaGeorge's upcoming album. Listen below.