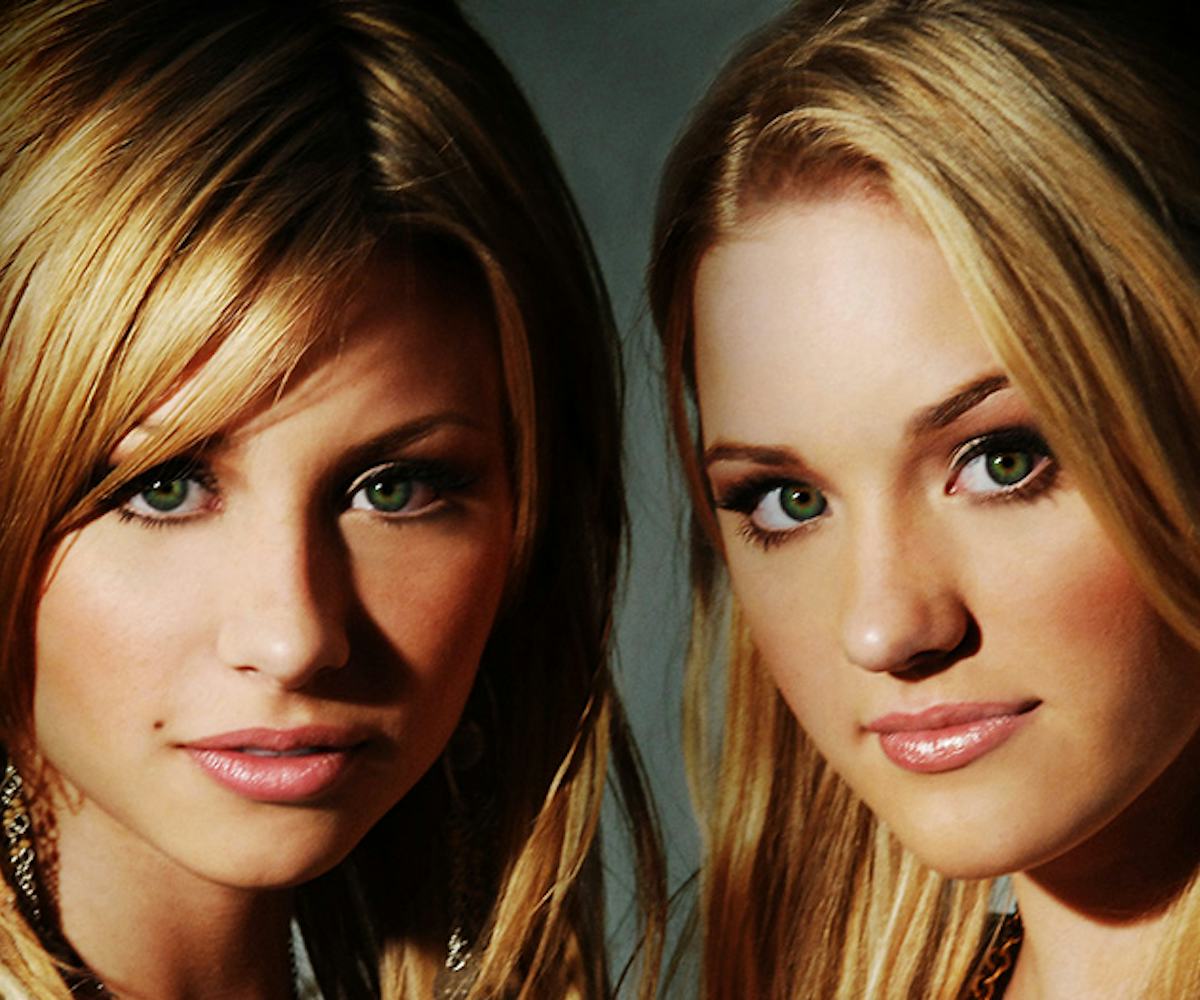 Photo courtesy of Hollywood Records.
The 2000s' Ultimate Sister Duo Is Coming Back With New Music
This is a potential nostalgic song
Between 98 Degrees' MY2K tour and Disney Channel bringing back hits like Lizzie McGuire, the early 2000s are back. While they're not waving the nostalgia flag as big as the '90s currently are, they're waving one just the same. The most recent aughties return is sister act Aly & AJ, the makers of the iconic anthem "Potential Breakup Song." 
Earlier this week, Aly Michalka Ringer shared a photo of her and her sister, AJ Michalka, on Instagram. "Back in the studio with this one," she captioned it. This news follows their April Twitter Q&A where they made the official announcement they were working on a new album with Mike Elizondo and Ryan Spraker. (Elizondo has worked with Eminem, Fiona Apple, Regina Spektor, and Tegan and Sara. Spraker helped produce some tracks for Weezer.) Aly and AJ continued to share their studio experiences on Twitter the weeks following. 
Stay tuned. This news has us feeling "Like Woah."