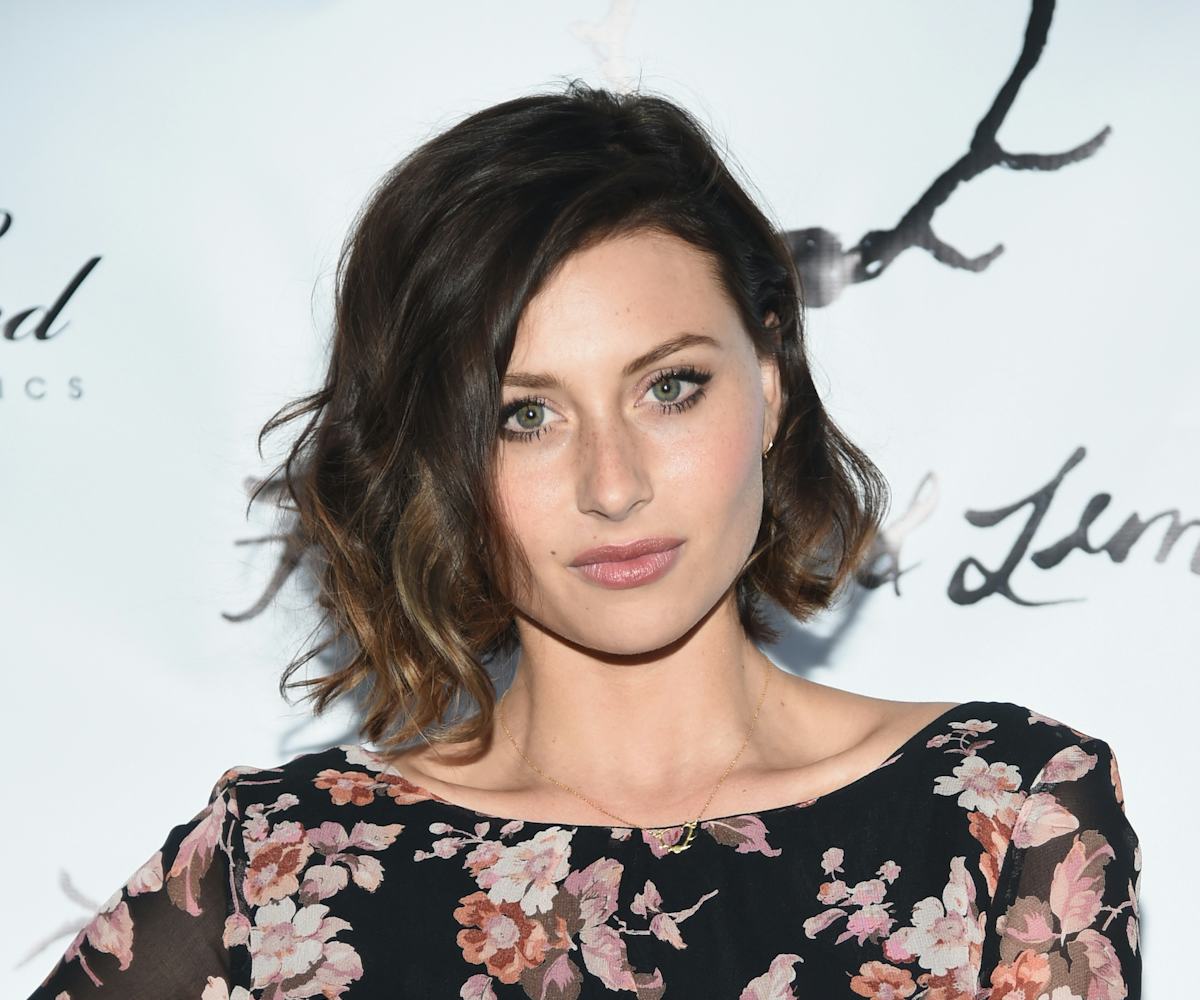 photo by michael buckner/getty images
aly michalka got married
in a gorgeous, non-traditional wedding dress
Former Disney Channel star Aly Michalka got married to director Stephen Ringer this past weekend in a Pinterest-level ceremony. The wedding was held in Portofino, Italy, with the happy couple surrounded by friends and family – including Michalka's younger sister, AJ, with whom Michalka sings in a duo, 78violet.
While the ceremony itself was stunning, one of the most beautiful elements was Michalka's wedding dress. The 26-year-old actress decided to forgo the traditional white gown and insteead opted for a pale lavender dress with elaborate beading. This different choice of color was a subtle, but exciting choice, as more and more, people are beginning to challenge customs that have once been accepted as tradition. Hopefully, this will inspire other to-be-brides to consider unexpected, alt-bride looks for their own weddings, instead of feeling constrained to the typical white gown.
Though the newlyweds have not shared any photos of their own on social media, their friends have been sharing in a frenzy, with the hashtag #PutARingOnIt.