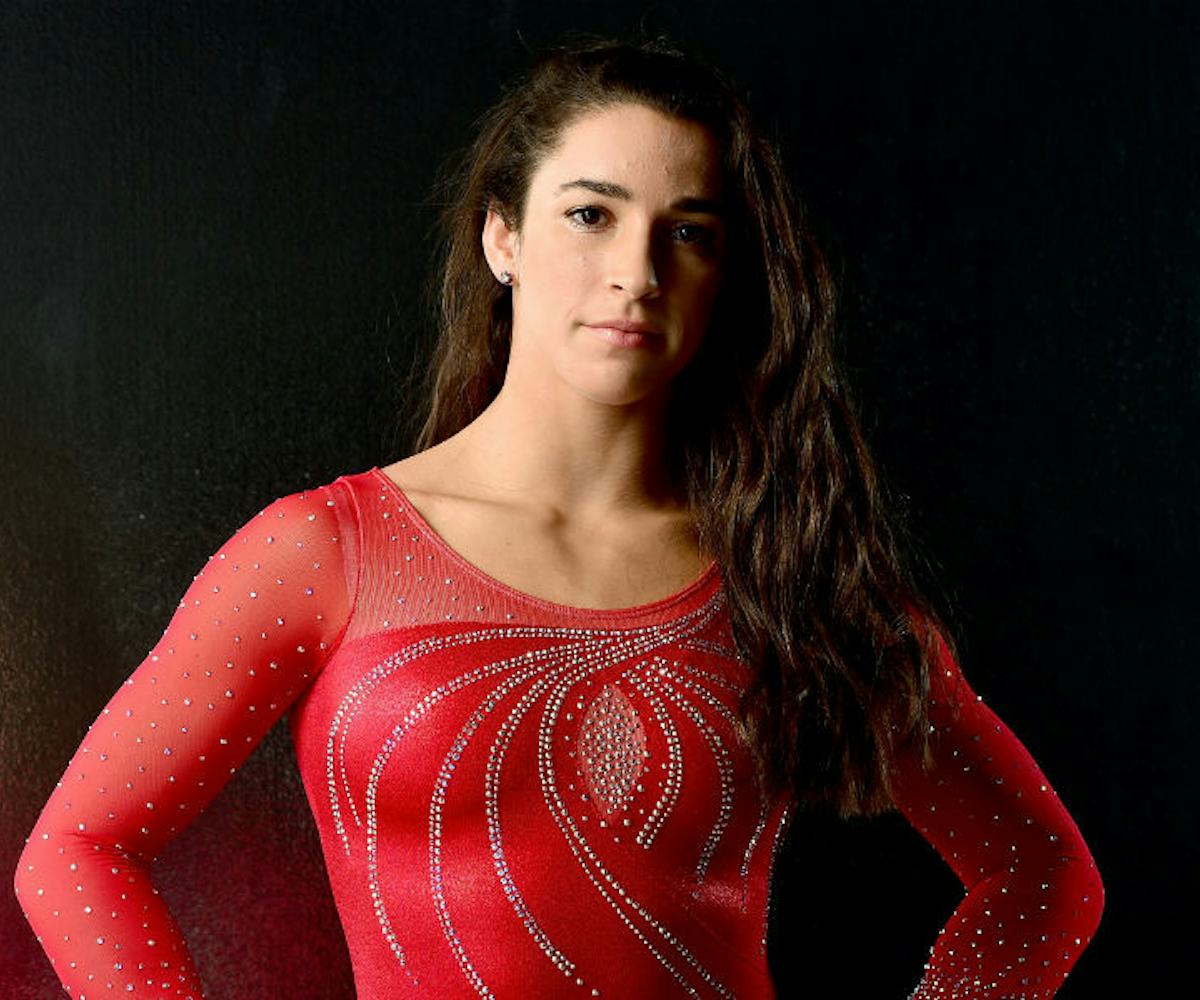 Photo by Harry How/Getty Images.
Aly Raisman Says Banning Leotards From Gymnastics Is Victim-Shaming
"Leotards r not the problem"
Aly Raisman delivered a searing statement during the sentencing of former U.S.A. gymnastics doctor and convicted sexual abuser Larry Nassar earlier this year. Now, she's made it a point to find a solution to the deep-rooted problems in the institution. And, she says, they don't have anything to do with leotards.
"I was recently asked if gymnasts should continue wearing leotards," she wrote on Twitter. "Leotards r not the problem. The problem is the many pedophiles out there & the adults who enable them. By saying clothing is part of the issue, u are victim shaming/implying survivors should feel it's their fault."
Raisman is right, of course. Women shouldn't have to dress modestly in order to be respected. Plus, as some pointed out, leotards are worn by gymnasts to prevent injury and ensure safety. The tight nature of the clothing also allows judges and instructors to analyze a gymnast's form.
Raisman has been vocal about women having the right to wear whatever they want before. Back in 2017, she wrote, in a note on Twitter, "Woman are allowed to feel sexy and comfortable in their own skin, in fact I encourage you all to wear what you feel good in." She stresses that she will not put up with women or girls being shamed for wearing items like skirts and dresses. "STOP VICTIM SHAMING," she declares. "It is because of you that so many survivors live in fear."
Raisman ends by encouraging those unaware of why victim shaming is dangerous to educate themselves. She also directs Twitter users to her Flip The Switch campaign, where people can get trained to help protect children from sexual abuse across the country.