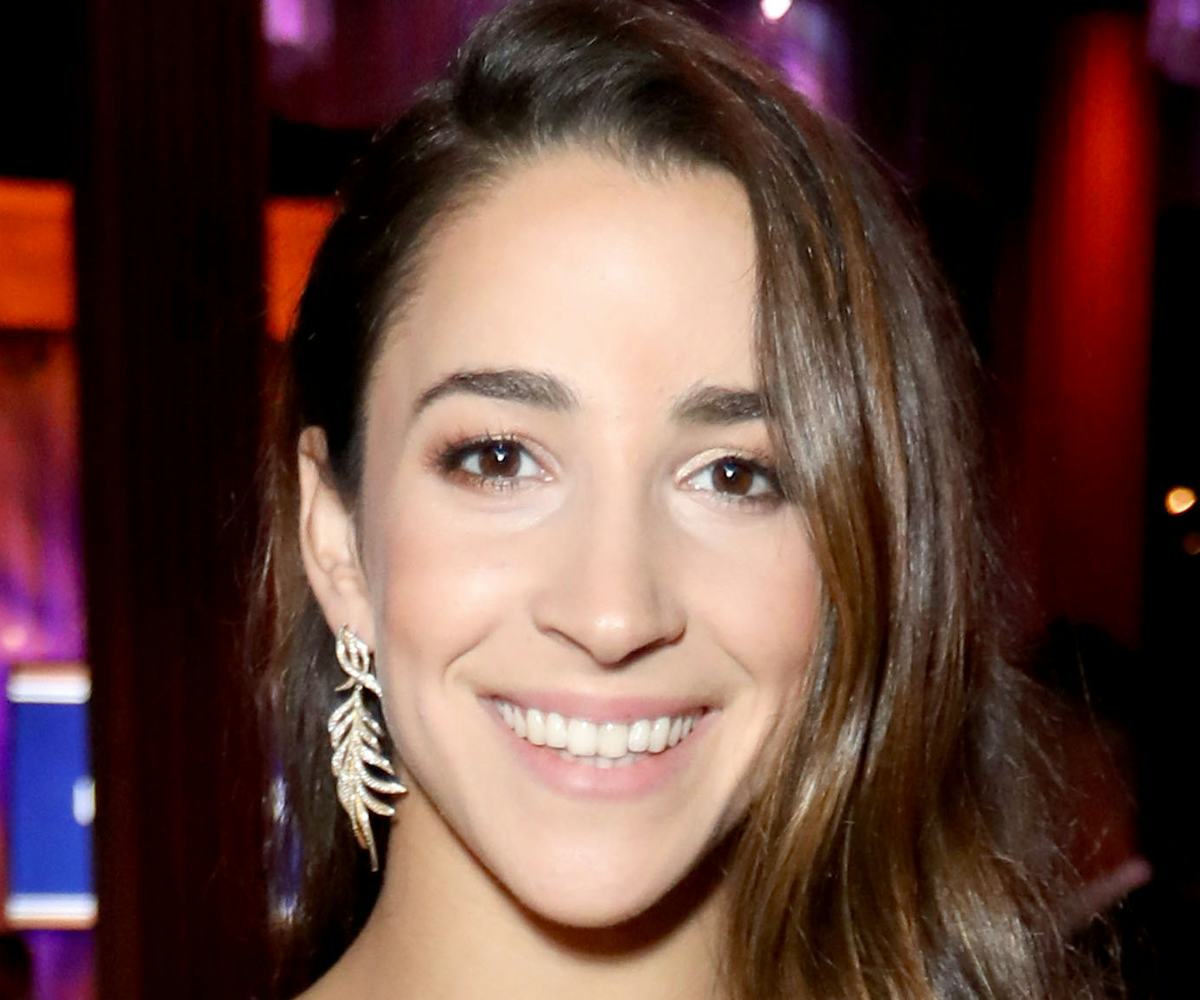 Photo By Rachel Murray/Getty Images For NBCUniversal.
Aly Raisman's Powerful Speech About Believing Survivors Is Essential
"All we needed was one adult to have the integrity to stand between us and Larry Nassar"
Olympian Aly Raisman—alongside former gymnast Sarah Klein and softball player Tiffany Thomas Lopez—delivered a powerful message at the ESPY Awards on behalf of the hundreds of people former USA Gymnastics doctor Larry Nassar sexually abused.
Last night, 141 "sister survivors" of Nassar, led by Raisman, Klein, and Lopez, took the stage to accept the Arthur Ashe Courage Award. The trio used their platform to speak about the importance of believing survivors and to detail the painful experience of not being believed.
"If just one adult had listened, believed, and acted, the people standing before you on this stage would have never have met him," Raisman said, also adding, "Perhaps the greatest tragedy of this nightmare is that it could have been avoided. Whether you act or do nothing, you are shaping the world that we live in. Impacting others. All we needed was one adult to have the integrity to stand between us and Larry Nassar."
Klein spoke to the difficulties of reliving the abuse, noting that "speaking up and speaking out is not easy." 
"Telling our stories of abuse over and over and over again, in graphic detail, is not easy," she said. "We're sacrificing privacy and being judged and scrutinized, and it is painful, but it is time."
Lopez talked about the ubiquity of abuse, and encouraged people to engage with these conversations, even if they're difficult. "There are a lot of conversations in our society that we tiptoe around as if they're something to avoid," she said. "Sexual abuse claims victims come in every race, showing no discrimination."
Watch their emotional speech, below.