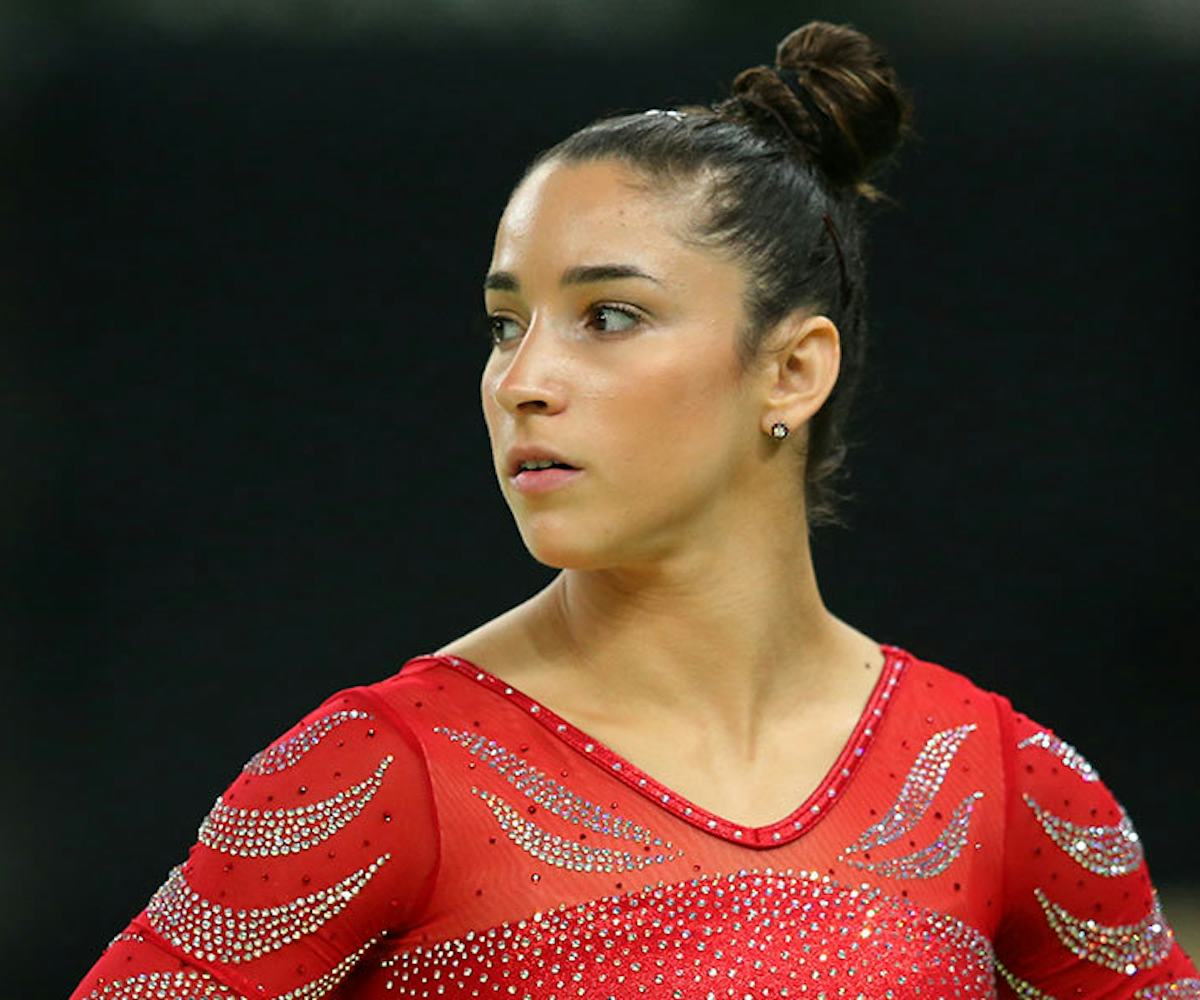 Photo by Alex Livesey/Getty Images
Aly Raisman Calls Out Those Who Ignored Larry Nassar's Victims In Court Testimony
"If over these many years just one adult listened and had the courage and character to act, this tragedy could have been avoided"
Aly Raisman didn't think she would share her story of sexual abuse at Larry Nassar's sentencing hearing this week. "It wasn't until I started watching the impact statements from the other brave survivors that I realized I, too, needed to be here," she said, kicking off her testimony.
Raisman is one of over 100 victims who have and will continue to come forward to share their sexual abuse stories at the hands of former USA Gymnastics team doctor. Nassar is accused of abusing over 140 girls and women under his care. Raisman and her teammates, Simone Biles, McKayla Maroney, Gabby Douglas, and Jordyn Wieber, have all come forward with their accounts. 
"I am here to face you, Larry, so you can see I have regained my strength and that I am no longer a victim; I'm a survivor," Raisman says. She calls Nassar "pathetic" and asks him to imagine what it must have been like to "an innocent teenage girl in a foreign country" who had no choice but to be treated by Nassar, for refusing treatment would result in Nassar complaining to the U.S. Olympic Committee. By Raisman's testimony, the people and organizations that were supposed to protect and support their athletes did the opposite. They turned the other way.
"If over these many years," Raisman continues, "just one adult listened and had the courage and character to act, this tragedy could have been avoided." 
Nassar's abuse began over 30 years ago. By Raisman's account, he was enabled by his superiors, people who told athletes like Raisman the abuse they were experiencing wasn't abuse. "In fact, many adults had you convince the survivors that they were being dramatic or had been mistaken. This is like being violated all over again."
Raisman then calls out Kerry Perry, the CEO of USA Gymnastics, reprimanding her for leaving Nassar's hearing halfway through the day and her statements filled with empty promises. She highlights the hypocritical actions done by the U.S. Olympic Committee, who have not been present at Nassar's hearing and have not reached out to the victims to express sympathy or offer support. "Both USA Gymnastics and the U.S. Olympic Committee have been very quick to capitalize and celebrate my success," she says, "but did they reach out when I came forward? No."
The hypocrisy is abhorrent, but Raisman's call to action is loud and it is clear. It is through listening to stories like Raisman's and thorough investigations into allegations, like the ones against Nassar, that positive change can be made. "My dream is that one day," Raisman ends, "everyone will know what the words 'me too' signify but they will be educated and able to protect themselves from predators like Larry so that they will never, ever, ever have to say the words 'me too.'"