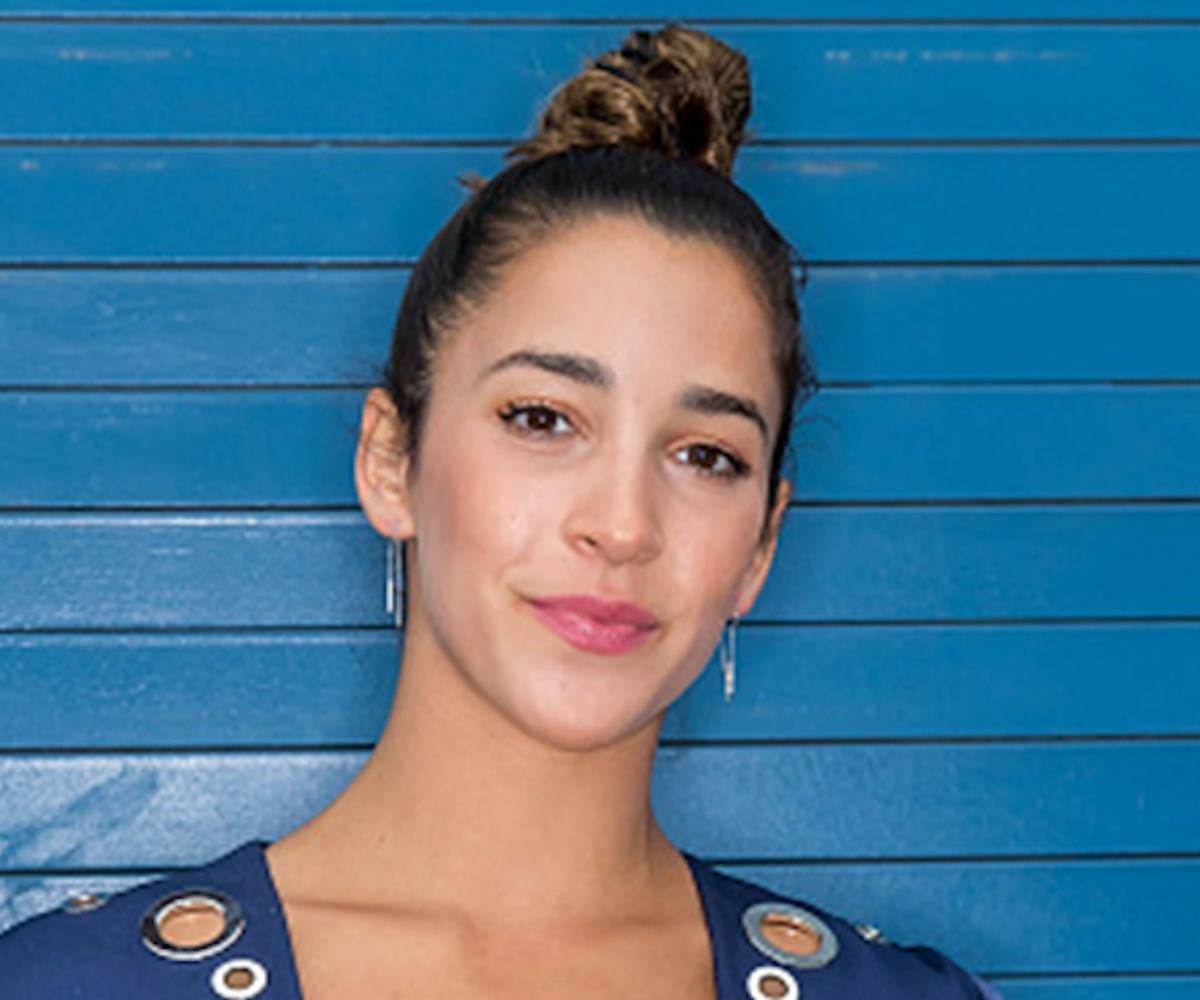 Photo by Gilbert Carrasquillo/GC Images
Olympic Gymnast Aly Raisman Accuses Team Doctor Of Sexual Abuse
She is the second teammate to come forward with allegations against Larry Nassar
Olympic gymnast Aly Raisman says she was sexually abused by the team doctor, Larry Nassar. She's the second team member to accuse Nassar of assault, following allegations made by McKayla Maroney in October. "I am angry. I'm really upset," Raisman said in a 60 Minutes interview. "I just want to create change so [that young girls] never, ever have to go through this."
Nassar, who was fired in the summer of 2015, had been a volunteer doctor for USA Gymnastics for nearly 20 years, USA Today reported. He's now been named in more than 140 lawsuits filed by athletes he worked with during his time at USA Gymnastics and Michigan State University. His patients accuse him of sexually assaulting them while pretending to give them medical treatment. He's currently in jail, awaiting sentencing for child pornography charges in Michigan.
Raisman and Maroney were both on the gold medal-winning 2012 Olympic women's team. Maroney says Nassar molested her for years. "It started when I was 13 years old, and it didn't end until I left the sport," she tweeted last month. "This is happening everywhere. Wherever there is a position of power, there seems to be potential for abuse. I had a dream to go to the Olympics, and the things that I had to endure to get there were unnecessary and disgusting."'
Raisman opened up about her experience with Nassar on CBS's 60 Minutes and in her new book, Fierce. She's been openly critical of the way USA Gymnastics has handled these assault cases. According to the Indianapolis Star, the organization previously had a policy that it wouldn't report sexual abuse unless complaints were filed by the victims or parents. While the organization fired Nassar in 2015, it didn't alert the FBI until five weeks later. Raisman spoke to investigators after the Olympic Games in Rio de Janiero in 2016. 
"It doesn't matter if you're the Olympic champion or you're an 8-year-old that goes to gymnastics in Ohio," Raisman said, "every single kid is important, and I want USA Gymnastics to do a better job with that." She hopes that she can help encourage more girls to advocate for themselves. "It's important to speak up for something, and it's right. More people need to talk about it, and I just feel that it's not getting enough attention in the sport. That's what bothers me. I want these young girls to know. It should have never ever happened."
Since the gymnasts have come forward with their stories, USA Gymnastics said in a statement that it's adopted new policies, requiring "mandatory reporting" of any potential abuse. "USA Gymnastics is very sorry that any athlete has been harmed… we want to work with Aly and all interested athletes to keep athletes safe."