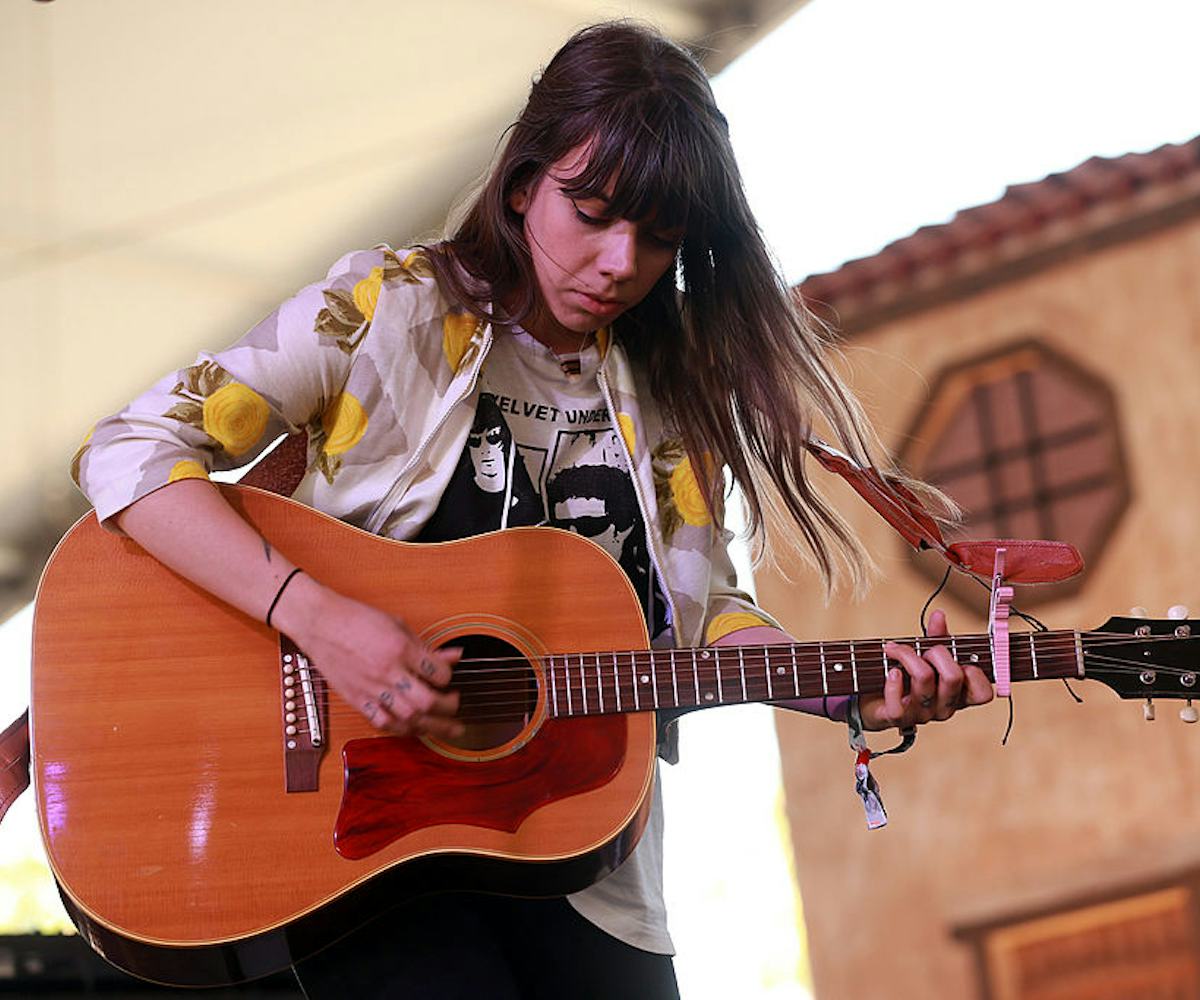 Photo by Karl Walter/Getty Images for Stagecoach
Watch Alynda Lee Segarra Explain The Unifying Power Of Folk Music In These Troubling Times
"For a long time I felt like I didn't belong"
Especially in light of the racism, misogyny, and xenophobia promulgated by the president-elect, the lilting melodies of singer/songwriter Alynda Lee Segarra of Hurray for the Riff Raff feel like a warm hand to the shoulder—compassionate, steadfast, and affirming. A Bronx-bred Puerto Rican, Segarra ran away from home at 17, hitchhiking and train-hopping across North America until she eventually settled in New Orleans. Once there, she embraced folk music, a genre she infuses with the ethos of Puerto Rican political poetry.  
Segarra sits with us today in Manhattan's legendary Electric Lady Studios where she has organized a preview for Nosotros Fest, "a night of music, performance, and activism," which is dedicated to the Latinx community. It should be noted that the term "Latinx" is itself a form of cultural subversion, eschewing the masculine  "Latino" or feminine "Latina," in order to represent gender neutrality.
With a combination of music and spoken word performance in English, Spanish, and everything in between, Segarra hopes to "create an alternative to hopelessness in the face of a xenophobic, racist, homophobic, and sexist political climate... a response to these turbulent times, reclaiming our narrative and continuing the work of our ancestors." We're listening.