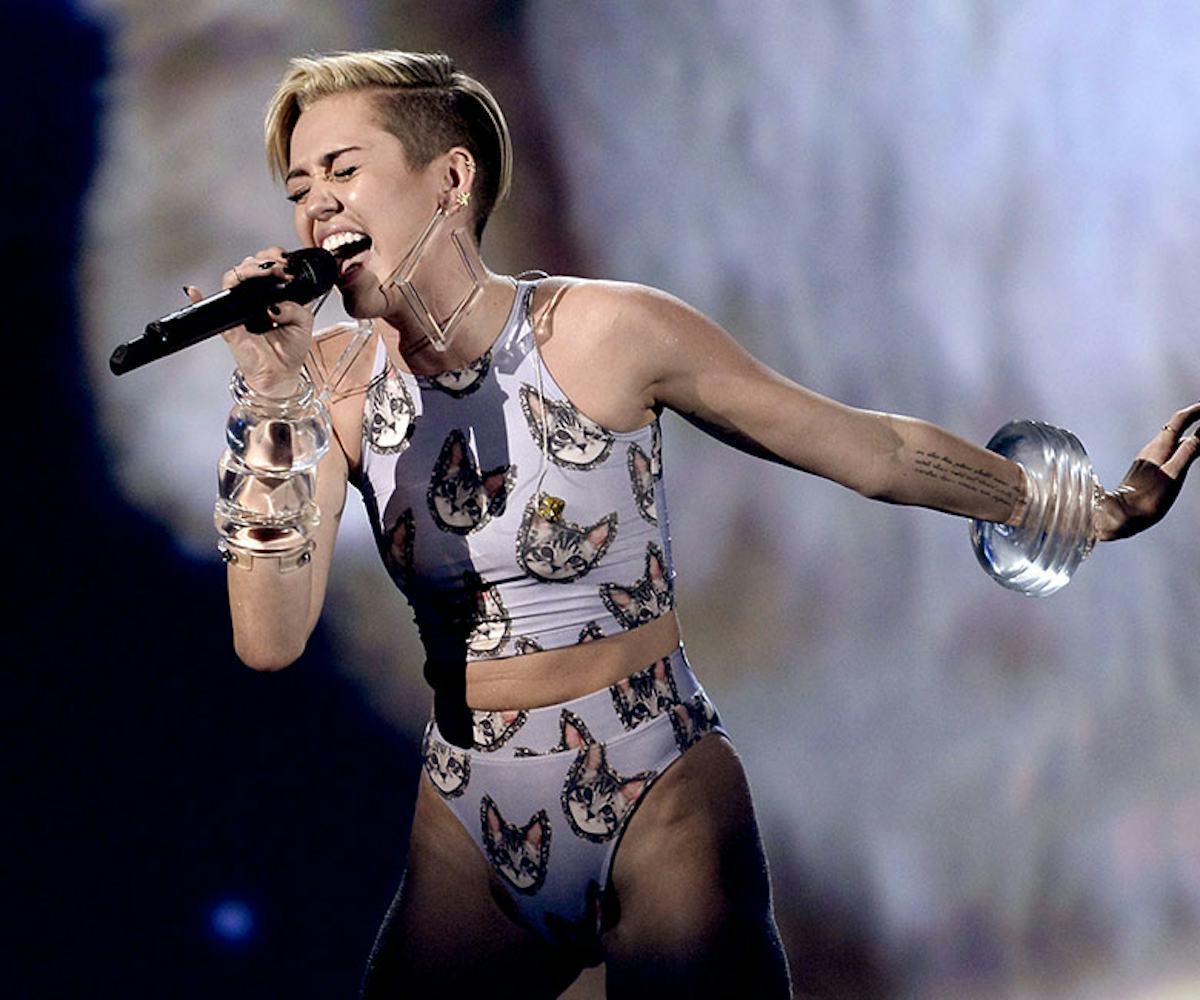 photo via getty images
everything you need to know about the american music awards 2014
…like, which of your fave musicians got snubbed.
Okay, so the American Music Awards isn't as controversial as the MTV VMAs, or as legitimate as the Grammy Awards, but still, you know that come November 23, you'll still be tuning in to see your favorite musicians do their thing (meaning perform and receive awards). After all, you couldn't pass up an opportunity to see Miley Cyrus perform with a singing cat head again, could you?
Last year's performers included Katy Perry, Kendrick Lamar, Rihanna, One Direction, Ariana Grande, Imagine Dragons, Lady Gaga, R. Kelly, Kesha, and TLC. This time around, NYLON Prom Queen Charli XCX will take the stage (our performance predictions: "Boom Clap" and some singles off Sucker) and we're hoping for a "Fancy" rendition with Iggy Azalea. Dreams can come true, right? After all, Miss Azalea did receive the most AMA nominations this year (six, for those counting).
Click through the gallery to see which of your favorite artists will come out on top and which got snubbed.
Iggy Azalea received six nominations (Artist of the Year, New Artist of the Year, Single of the Year for "Fancy," Favorite Female Artist - Pop/Rock, Favorite Artist - Rap/Hip-Hop, and Favorite Album - Rap/Hip Hop). So, yes, she did beat out Queen Bey, who received three (Artist of the Year, Favorite Female Artist - Soul/R&B, Favorite Album - Soul/R&B).
Four power females are up for Artist of the Year: Iggy Azalea, Beyonce, Lorde, and Katy Perry. Their male-counterparts in the category are: Pharrell Williams, Eminem, Imagine Dragons, John Legend, One Direction, and Luke Bryan.
Last year's Artist of the Year winner, Taylor Swift, did not receive any nominations this year.
Up for Single of the Year: Iggy Azalea Featuring Charli XCX's "Fancy," John Legend's "All of Me," MAGIC!'s "Rude," Katy Perry Featuring Juicy J's "Dark Horse," and Pharrell Williams' "Happy."
Artists that produced kickass work this year and didn't make it on the list? FKA Twigs, Miley Cyrus, Lana Del Rey, Grimes, Lykke Li... the list goes on.