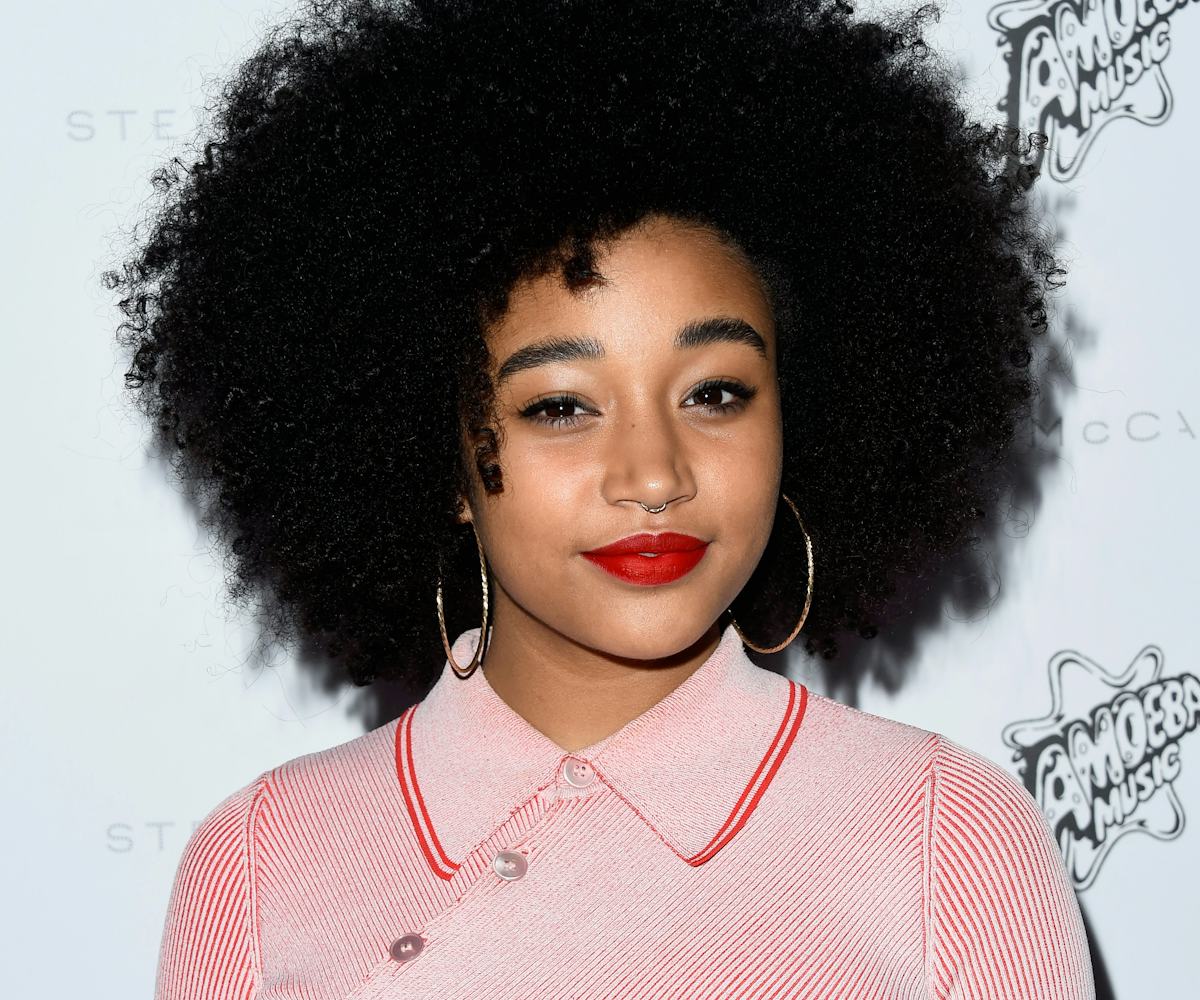 Frazer Harrison
Amandla Stenberg Continues To Win At Life After Landing 'Darkest Minds' Lead
It's their second huge role in as many months
Since turning heads as the precocious martyr Rue in the first Hunger Games movie, Amandla Stenberg has emerged as one of young Hollywood's most vocal advocates for social justice. Well, it looks like the budding movie star is ready to return to their dystopian roots.
According to The Hollywood Reporter, Stenberg has won the lead role in the big-screen version of Alexandra Bracken's ultra-popular Darkest Minds trilogy. Much like the Hunger Games and Divergent franchises before it, Darkest Minds will take place in a future in which teenagers are oppressed and examine what happens when they decide to rebel against those who oppress them.
Stenberg will play Ruby Daly, a 16-year-old teenager with telekinetic abilities trying to find her place in a world where the majority of America's children and teenagers were eradicated by a deadly disease. When Daly finds a group of teenagers who share similar abilities, she joins them in their quest to usurp a government looking to destroy them.
Stenberg, meanwhile, is on quite the hot streak. Their film As You Are slayed at Sundance and they landed the lead in the hugely anticipated adaptation of Nicola Yoon's bestselling YA novel Everything, Everything. If Hollywood is, in fact, starting to make progress when it comes to diversity, it's young stars like Stenberg who are leading the charge.