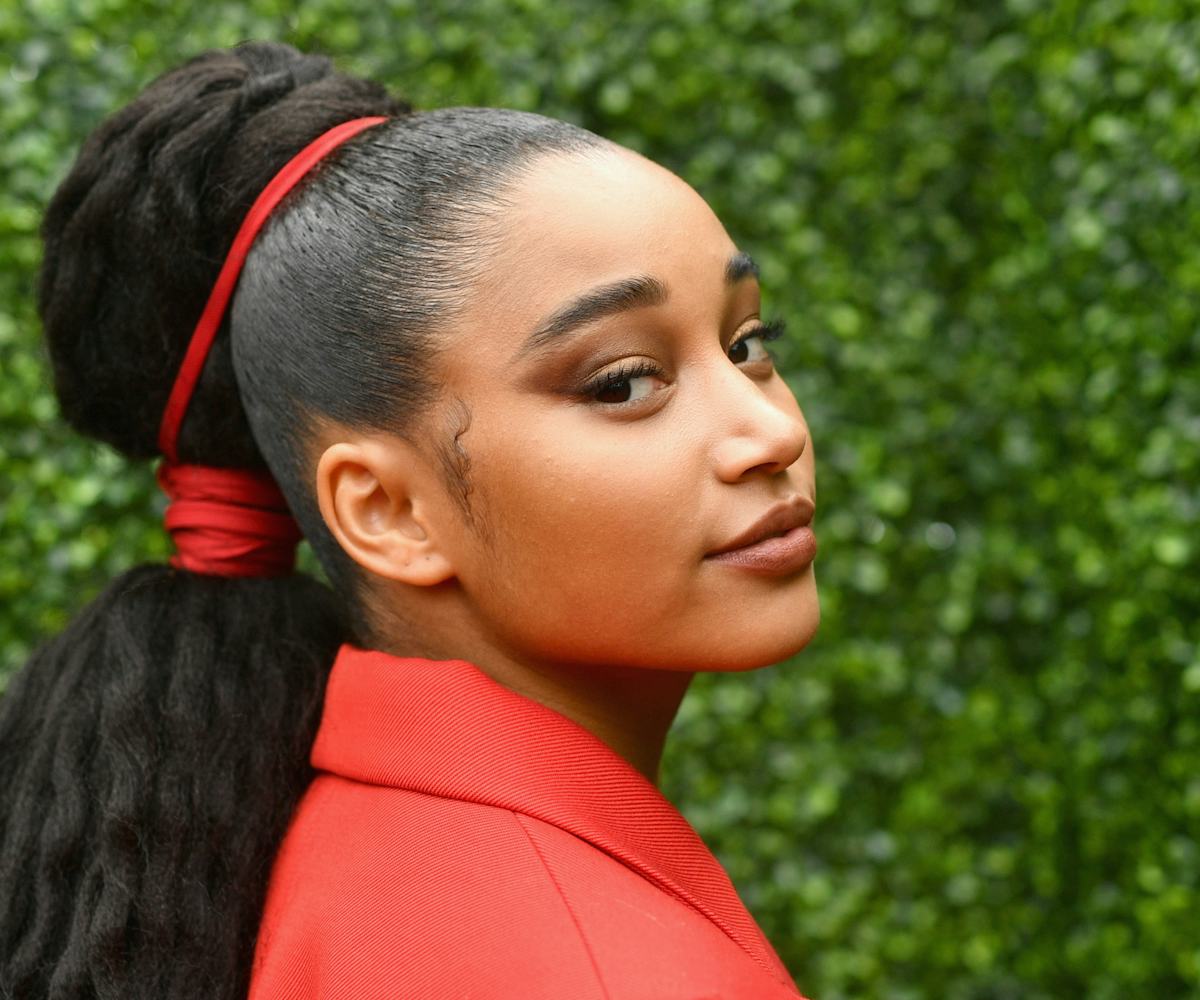 Photo by Emma McIntyre/Getty Images
Amandla Stenberg Comes Out As Gay
In a new interview with King Princess
Amandla Stenberg has come out as gay in a new interview—and the star could not be happier about it.
Speaking to King Princess for Wonderland, Stenberg, who previously identified as non-binary, said that they were "overcome with this profound sense of relief when I realized that I'm gay."
"Not bi, not pan, but gay—with a romantic love for women," the Everything, Everything star said. "All of the things that felt so internally contrary to my truest self were rectified as I unravelled a long web of denial and self deprivation." Stenberg went on to describe the "internal strife" and shame they felt growing up. After realizing their sexuality, they confessed there were "a few big Gay Sobs." 
"I was flooded with a sense of calm and peace because everything that I struggled with or felt discomfort around finally made sense to me," Stenberg shared. "And once those floodgates opened and years of pent up pain and shame were released, I found the freedom to live my best life waiting for me just underneath."
Stenberg also spoke about how "being gay has afforded me this ability to experience and understand love and sex, and therefore life, in an expansive and infinite way," explaining that they found themself "in a deep well of unbounded and untouchable love free from the dominion of patriarchy."
"It is the power to reveal the ethereal love that exists within us underneath socialization," Stenberg said before later adding, "My sexuality is not a byproduct of my past experiences with men, who I have loved, but rather a part of myself I was born with and love deeply." 
Read Stenberg's entire interview here.