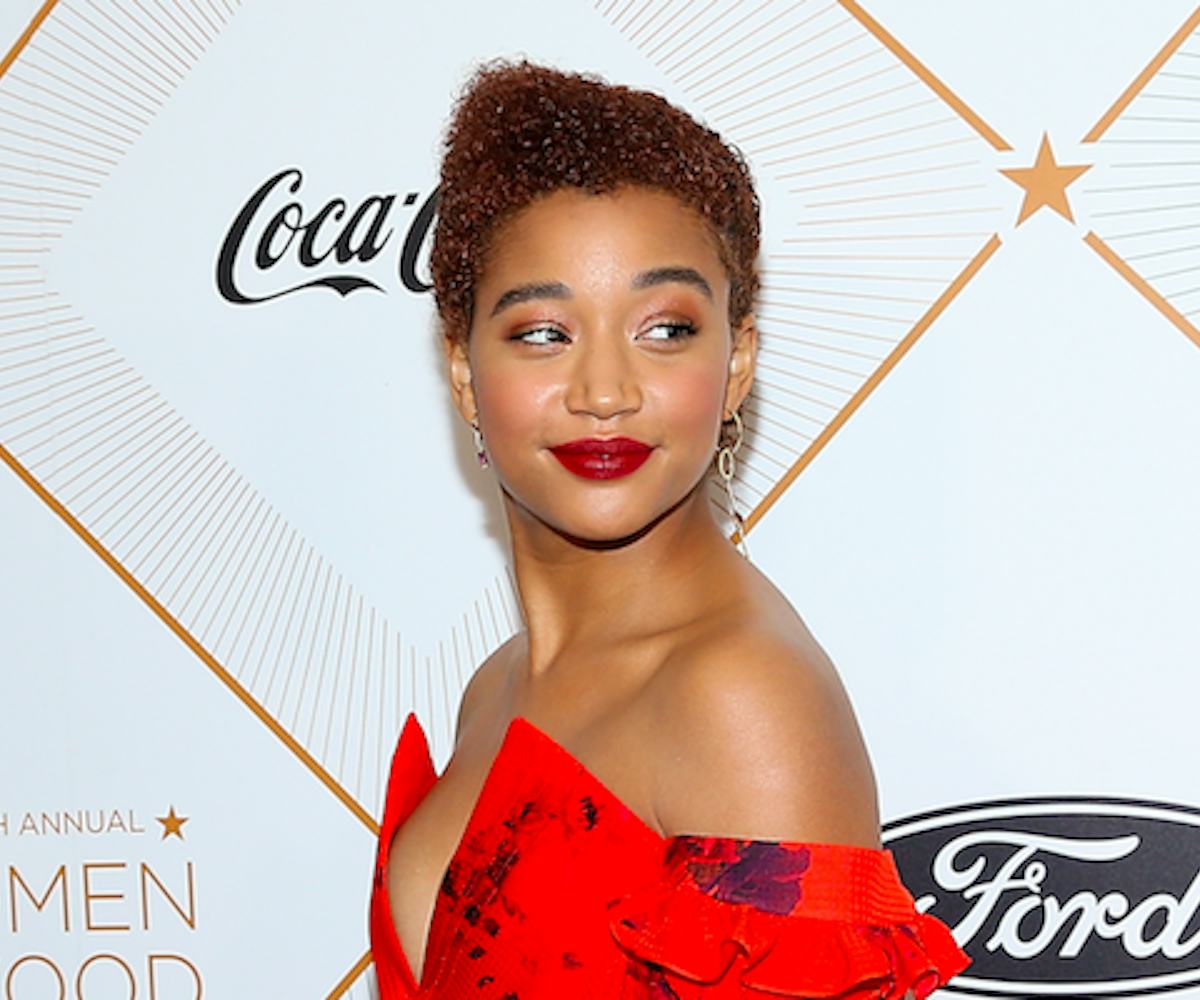 photo by Phillip Faraone / getty images
Amandla Stenberg Will Play A Superhuman Teenage Activist In New Film
'The Darkest Minds' is out this summer
Stranger Things meets The Hunger Games in Amandla Stenberg's latest film. The Darkest Minds is a supernatural dystopian thriller about teenagers who develop powerful new abilities after a large majority of children are killed by a plague. The superhuman teens are soon declared a threat by the government and end up being sent off to working camps. Stenberg's character, a fierce 16-year-old girl named Ruby, is one of the most powerful ones of the bunch—and ends up leading the rebellion against the government.
"All these things are, I think, a metaphor in many ways for how kids can feel, or even adults can feel, like outsiders in their own selves," said the film's director Jennifer Yuh Nelson in a statement to Entertainment Weekly. "They don't know how to find a place in the world. How to find a self-acceptance?"
"Ruby's a pretty normal kid before the plague hits," added Stenberg of her character. "She has a very loving relationship with both of her parents. But, when it hits, something happens at her own hands that greatly changes her life." 
It's no secret that teenagers have always been at the forefront of activism, but it's amazing to see their efforts not only be celebrated in real life but also on the big screen.
The Darkest Minds hits theaters August 3. In the meantime, you can see the trailer, below.