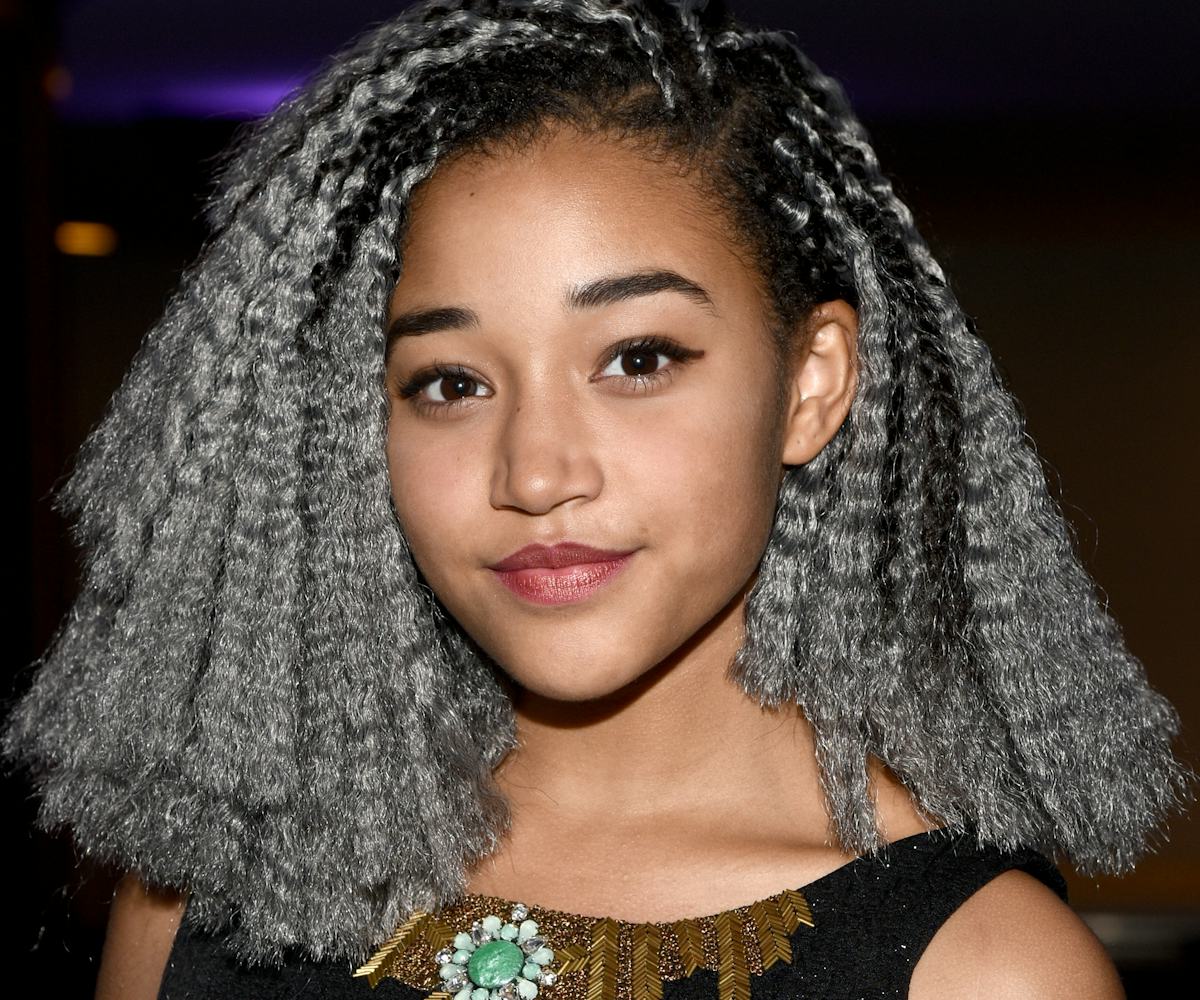 Photo by Michael Buckner / Getty images
Amandla Stenberg's Bid For Movie Stardom Will Kick Off With A Black Lives Matter Inspired Movie
It's Called 'The Hate U Give'
Amandla Stenberg is ready to kick off her post-Hunger Games movie career, and for her first starring role, she's chosen something close to her heart. The 17-year-old actress will star in The Hate U Give, a film based on the debut novel by Angela Thomas, which was inspired by the Black Lives Matter movement and by the murder of Oscar Grant. In it, she'll play a 16-year-old girl named Starr, who must reconcile her upbringing in a poor neighborhood with her schooling in an elite prep school, especially after she witnesses the murder of her unarmed best friend at the hands of a police officer. 
According to the Hollywood Reporter, the script was the source of an intense bidding war, with Fox 2000 ultimately picking up the rights. George Tillman Jr., of the Notorious fame, will direct. 
Anyone who's been following Stenberg's career—which began in earnest when she broke our hearts as Rue, the young tribute in the first Hunger Games movie—will see this as the logical next step for someone who has established themselves as one of the most thoughtful and outspoken teenagers in Hollywood. Along with her strong feelings on equality and cultural appropriation, Stenberg hasn't shied away from aligning herself with the Black Lives Matter movement. "My prayers go out to all my brothers & sisters in Baltimore," she tweeted during last year's protests in Baltimore. "This battle is hard but crucial. The revolutionary youth will change the world."
No timetable is set for the film's release, but mark it down as a production to keep an eye on.