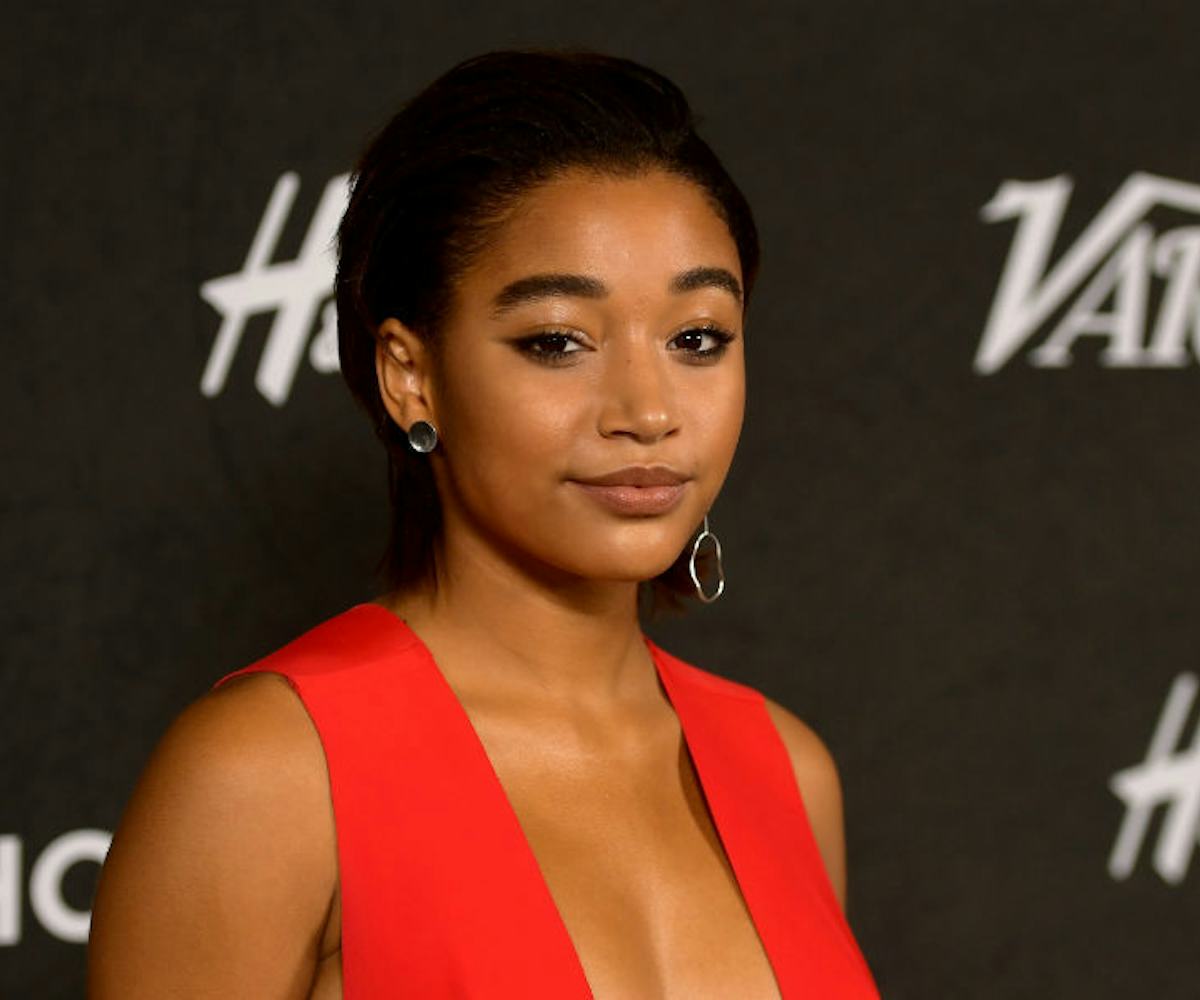 Photo by Matt Winkelmeyer/Getty Images.
Amandla Stenberg Defends New Holocaust-Era Film Against Backlash
Some were concerned that it "romanticizes" Nazis
Last year, a teaser image was released online for Amandla Stenberg's forthcoming film, Where Hands Touch, a love story between two German teenagers—Stenberg, who plays a biracial young woman, and George MacKay, who plays a member of the Hitler Youth. Almost immediately, people online began criticizing the film's plot for "romanticizing" Nazis. Now, with the movie's release less than a month away, Stenberg is coming to its defense.
"We lack a range of the experience of black people throughout history, let alone a story about someone who is biracial," the actor tells Variety. "These biracial children were the children of French soldiers and German women who had fallen in love during World War I… People don't really know that biracial children existed then." Stenberg goes on to talk about their character, Leyna, who ends up at a concentration camp where people who were not Jewish were sent to be persecuted and forced to work. "I think it's challenging for people to conceive of a story about the Holocaust that is not centered around the Jewish experience, but the experience of someone else," they say. "But I think what the movie does really beautifully is it demonstrates what happens with these tricky intersections of identity and how we still continue to be human and love and be loved, despite that."
Stenberg says that they've wanted to work with the film's director Amma Asante since her 2013 film Belle, a period piece about an illegitimate biracial daughter of Sir John Lindsay. Asante also defended the film last year when the backlash started. "I want to assure you that this film does not romanticize Nazis in any way," she wrote on her Instagram:
My passion has been to shine a light on the existence of the children of color who were born and raised under Hitler... Amandla and I teamed together to shine a light on the hatred that Nazi Germany visited on Europe and to make a film that might contribute to the dialogue of how we fight this horrific racial and religious ignorance today along with the intolerances visited on the many other marginalized groups and intersections.
Where Hands Touch is set to come out September 14.