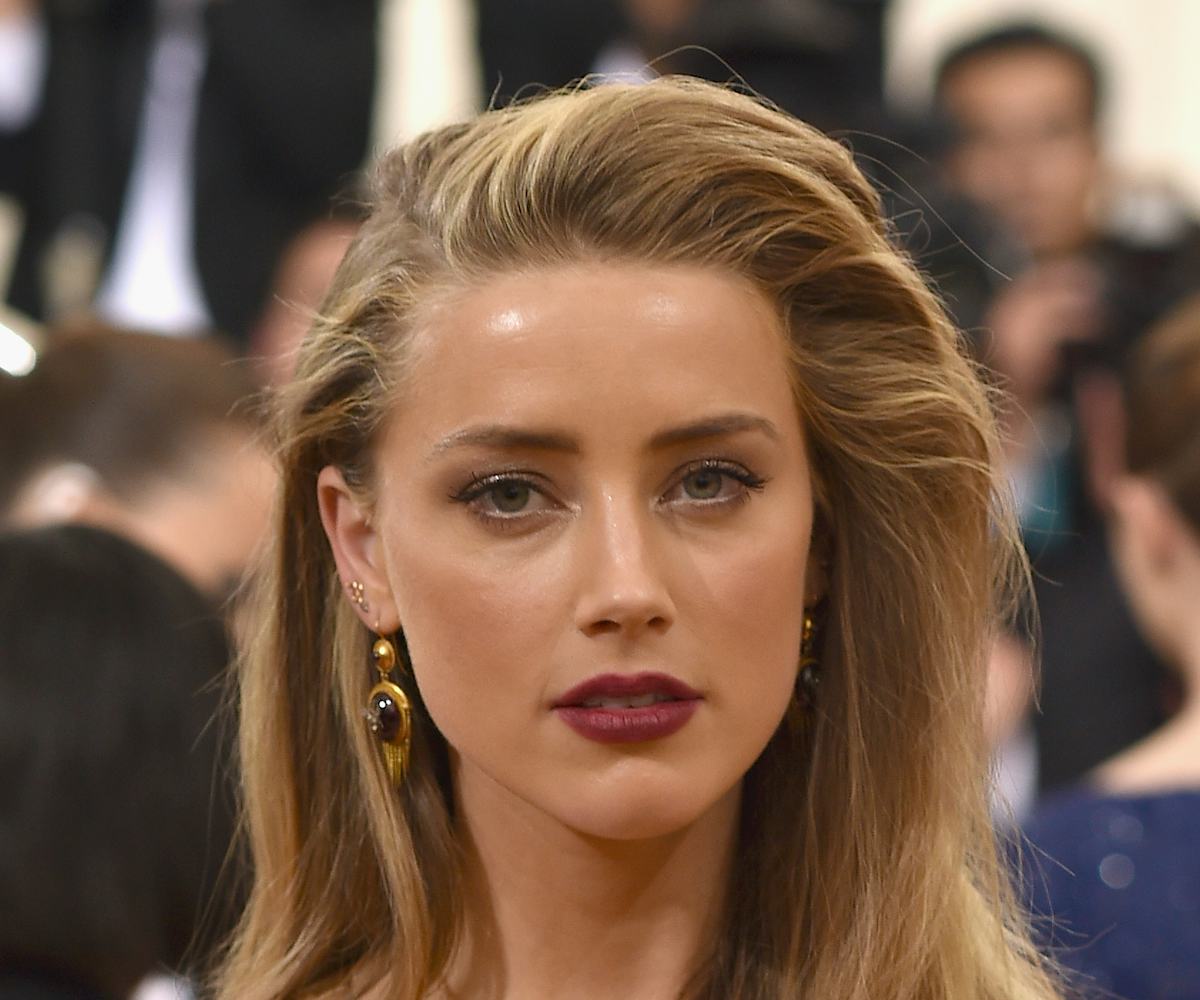 Photo by Dimitrios Kambouris / Getty Images
Amber Heard Donates Her Entire $7 Milllon Divorce Settlement To Charity
Following the recent divorce settlement between Amber Heard and Johnny Depp, Heard announced that she would be donating the $7 million she received from Depp to charity. Now, just two days later, the 30-year-old actress has made good on that promise. In a statement, Heard said she'll be donating half of the settlement to American Civil Liberties Union "with a particular focus to stop violence against women." The other half will go to the Children's Hospital of Los Angeles, where Amber Heard has been volunteering for the last decade.
In the statement, Heard reminded the public that her divorce proceedings had nothing to do with financial gain and that she had always intended to use the money to help "those less able to defend themselves." The ACLU and Children's Hospital of Los Angeles both responded to Heard's act of generosity. "We are incredibly grateful that Ms. Heard has so very generously shown her support for the important and necessary advocacy for victims of domestic violence," said Anthony D. Romero, executive director of the American Civil Liberties Union. He added:
For years, we have worked through the courts and legislatures around the country to make sure that domestic violence victims are fully protected by the law and receive the government assistance they deserve. We could not be more thankful for Ms. Heard's support—she can be confident that this gift will help other women live safely and freely.
"Her generosity will support the lifesaving treatments and cures that Children's Hospital Los Angeles provides for critically ill children each year," said Paul S. Viviano, president and chief executive officer of Children's Hospital Los Angeles.
Not only has Heard—who is a successful and self-made woman—set a standard with her donation, but she has swiftly and resolutely silenced anyone who questioned her motives, to begin with. We applaud her.