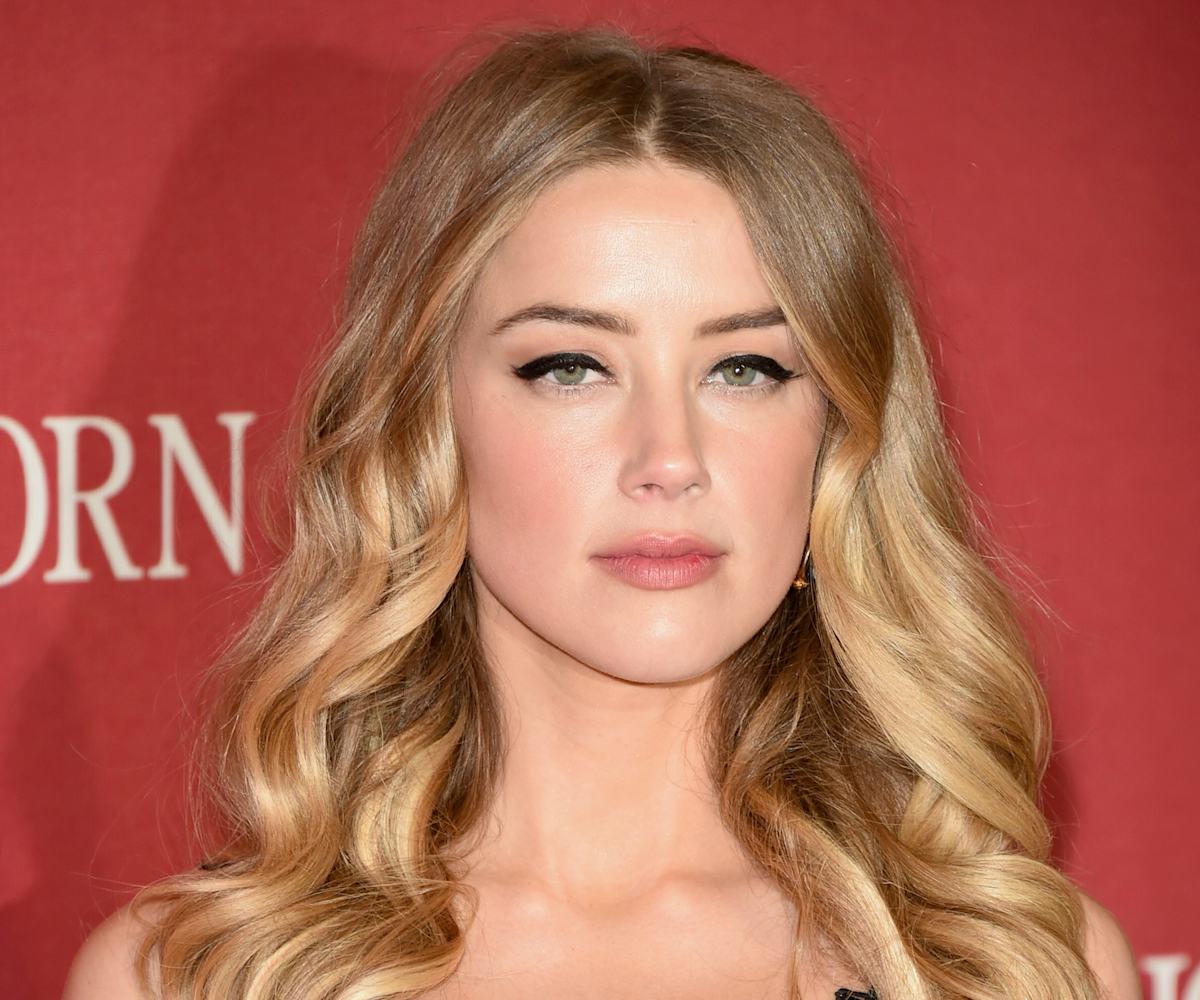 Photo by Jason Merritt/Getty Images.
The Amber Heard And Johnny Depp Divorce Just Got Uglier
It doesn't look like the divorce proceedings between Johnny Depp and Amber Heard are coming to a head anytime soon.
Here's a timeline: Heard filed for divorce from Depp in May, after only one year of marriage, citing irreconcilable differences. A couple of days later, reports revealed that Heard filed a domestic violence restraining order against Depp. She also submitted pictures of herself with scrapes and bruises as evidence. Depp's representatives denied the allegations. A couple of months later, in August, the two reportedly reached a settlement which would leave Heard with $7 million. The exes also released a joint statement about their "intensely passionate and at times volatile" relationship.
Still with us? Good, because we're only about halfway through. Heard then announced that she would be donating her $7 million settlement to charity, half to the ACLU "with a particular focus to stop violence against women," and the other half to the Children's Hospital of Los Angeles. About a month ago, Heard released a moving PSA about domestic violence and penned a powerful open letter dedicated to victims. Heard's actions didn't go over well with Depp's people who, E! reports, have stalled paying Heard her settlement, claiming that she violated the terms of their agreement.
Which brings us to today. According to People, Depp is now asking Heard to pay $100,000 worth of his attorney fees after she filed an "entirely unnecessary" Request for Order. You know, something someone does when they've been promised money and haven't received it yet. The court documents, obtained by the publication, state that, if the request is approved, Heard will either have to pay the fee in 10 days or risk having it deducted from her settlement. Sheesh. 
The documents read: "The impact of her relentless pursuit on Johnny—the damage her false allegations have caused his personal and professional reputation, his and his family's emotional well-being, and his finances appears to be of no interest to Amber." They also refer to Heard's behavior as erratic and uncooperative, adjectives often placed on women who don't adhere to the rules placed by men.
It doesn't look promising, but here's hoping the two can come to an agreement before the holidays.