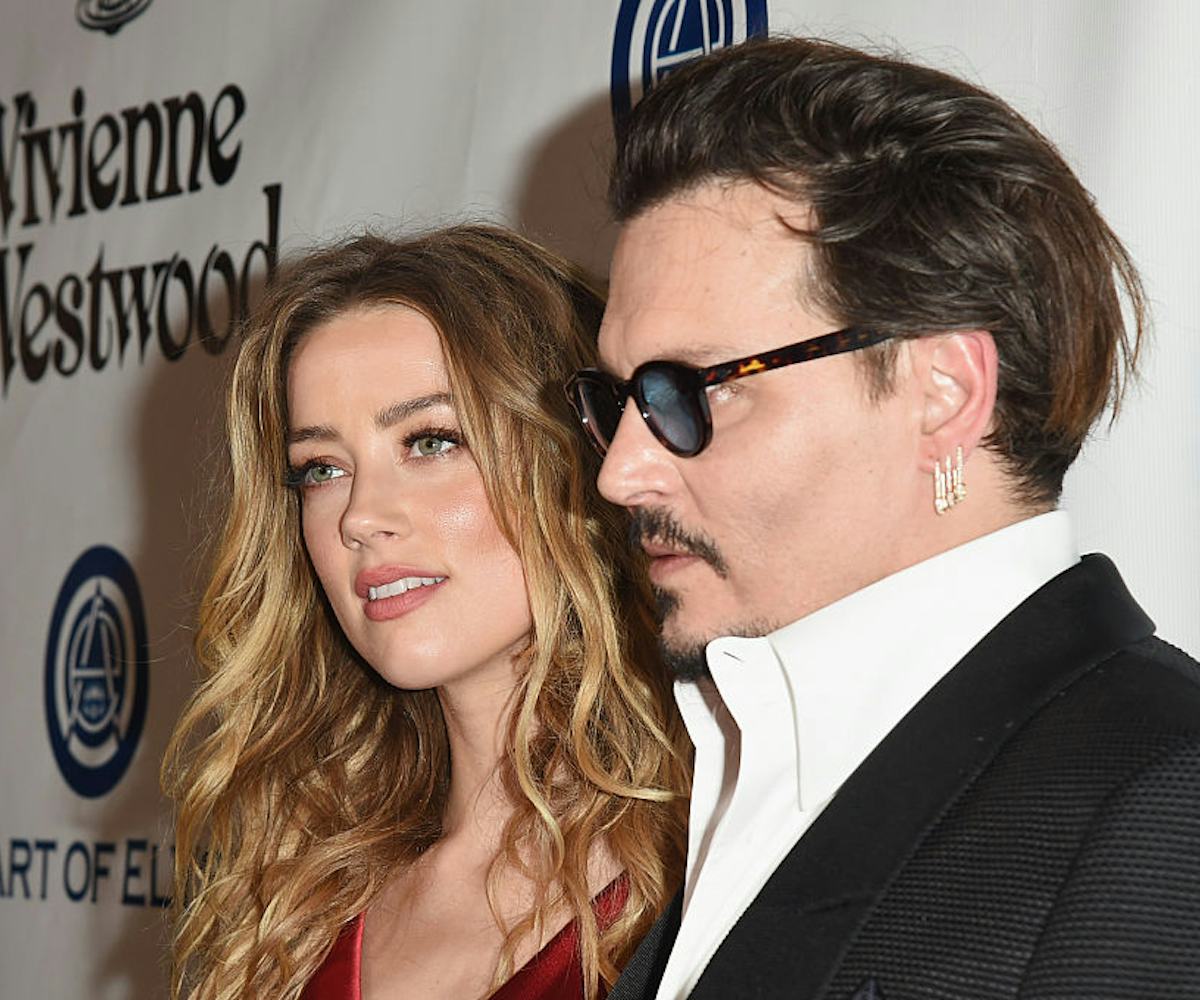 Photo by Jason Merritt/Getty Images for Art of Elysium
Amber Heard And Johnny Depp Release A Joint Statement About Their "Passionate," "Volatile" Relationship
They will "always be bound by love"
It was announced today that Amber Heard and Johnny Depp have reached a settlement in their contentious divorce case, with Heard dropping both the restraining order she took out against Depp as well as the charges of domestic violence. As TMZ reports, Heard will receive $7 million from Depp. Heard dismissed her domestic violence charges with prejudice, which means that she can't refile said charges.
Following the settlement, Heard and Depp released a joint statement, in which they said:
Our relationship was intensely passionate and at times volatile, but always bound by love. Neither party has made false accusations for financial gains. There was never an intent of physical or emotional harm. Amber wishes the best for Johnny in the future. Amber will be donating financial proceeds from the divorce to a charity.
The settlement was reached the day after Heard faced seven hours of questioning on the witness stand by Depp's attorney, during which time she was allegedly grilled as to the veracity of her claims due to the fact that third parties, including hotel concierges, did not see evidence of abuse. Sources for TMZ reported that Heard "maintained she was injured and couldn't account for what others saw."
Signs of physical abuse are not always visible, and even when they are, they're not always noticed by other people. There are no reports of whether or not Heard and Depp have agreed to remain silent on the topic moving forward, but it is safe to assume that this is the case.  
If you or anyone you know is threatened by issues of domestic violence, seek help and counsel via the National Domestic Violence Hotline at TheHotline.org