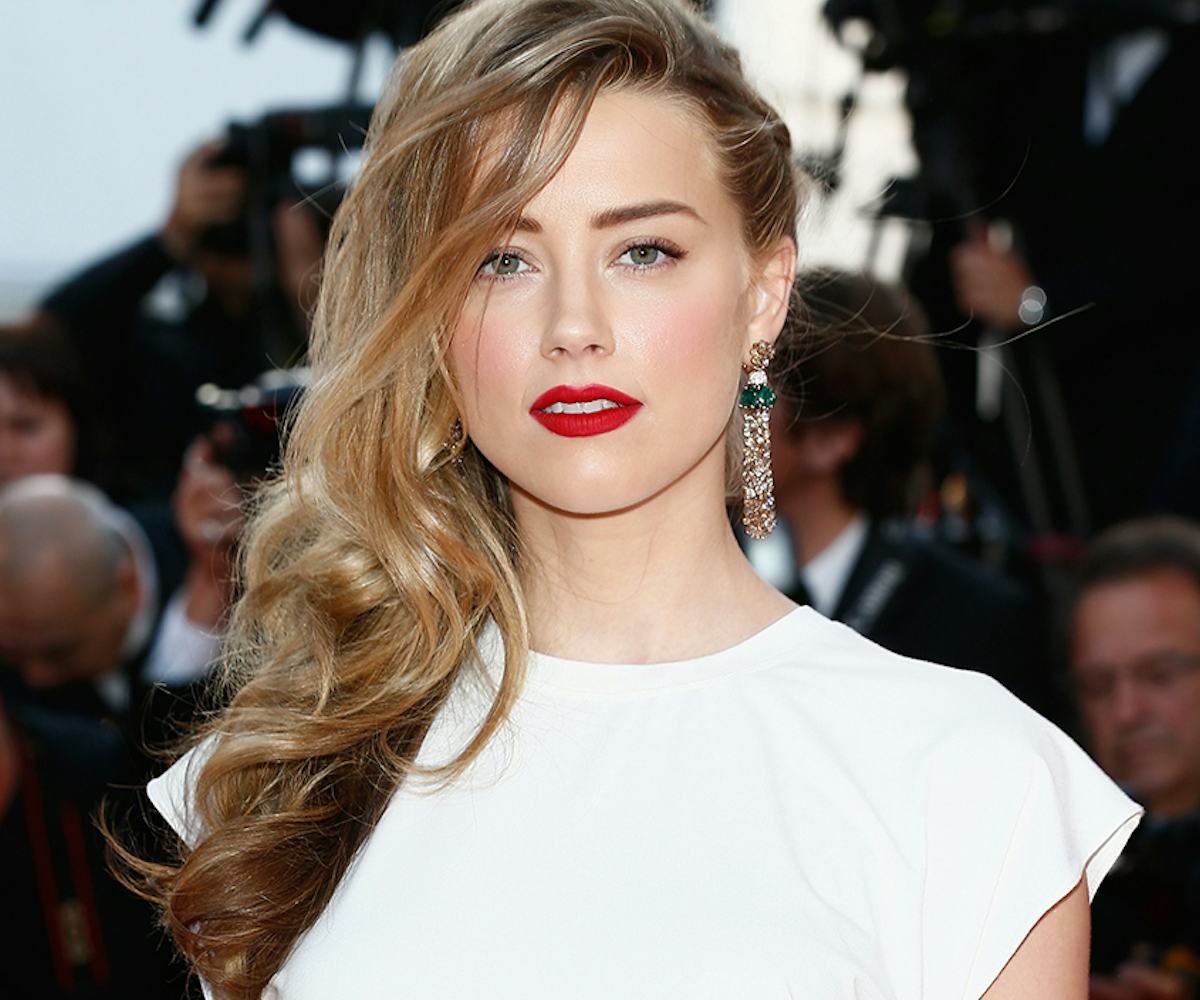 photos by getty images
beauty queen: amber heard
twist and shout with a cool half-head braid.
By now you know that tiny braids are the trend of the spring. Kristen Stewart sports them in her Chanel ads and IRL too, while Cara Delevinge has been a fan since last year's Met Gala. 
Amber Heard is the latest starlet to test out the twisted 'do, and, dare we say, she might have nailed it the best. On the red carpet with Cannes, she paired her Vionnet dress with classic makeup and the left half of her hair plaited in a messy braid that neatens out at its end. The overall effect of her hairstyle is nonchalant on top (#iwokeuplikethis) and polished at the tips (#flawless)--pretty much the definition of French style. 
If you're looking to try it out yourself--try the tips we learned from a stylist at Bumble and Bumble. It's easier than you think, trust.