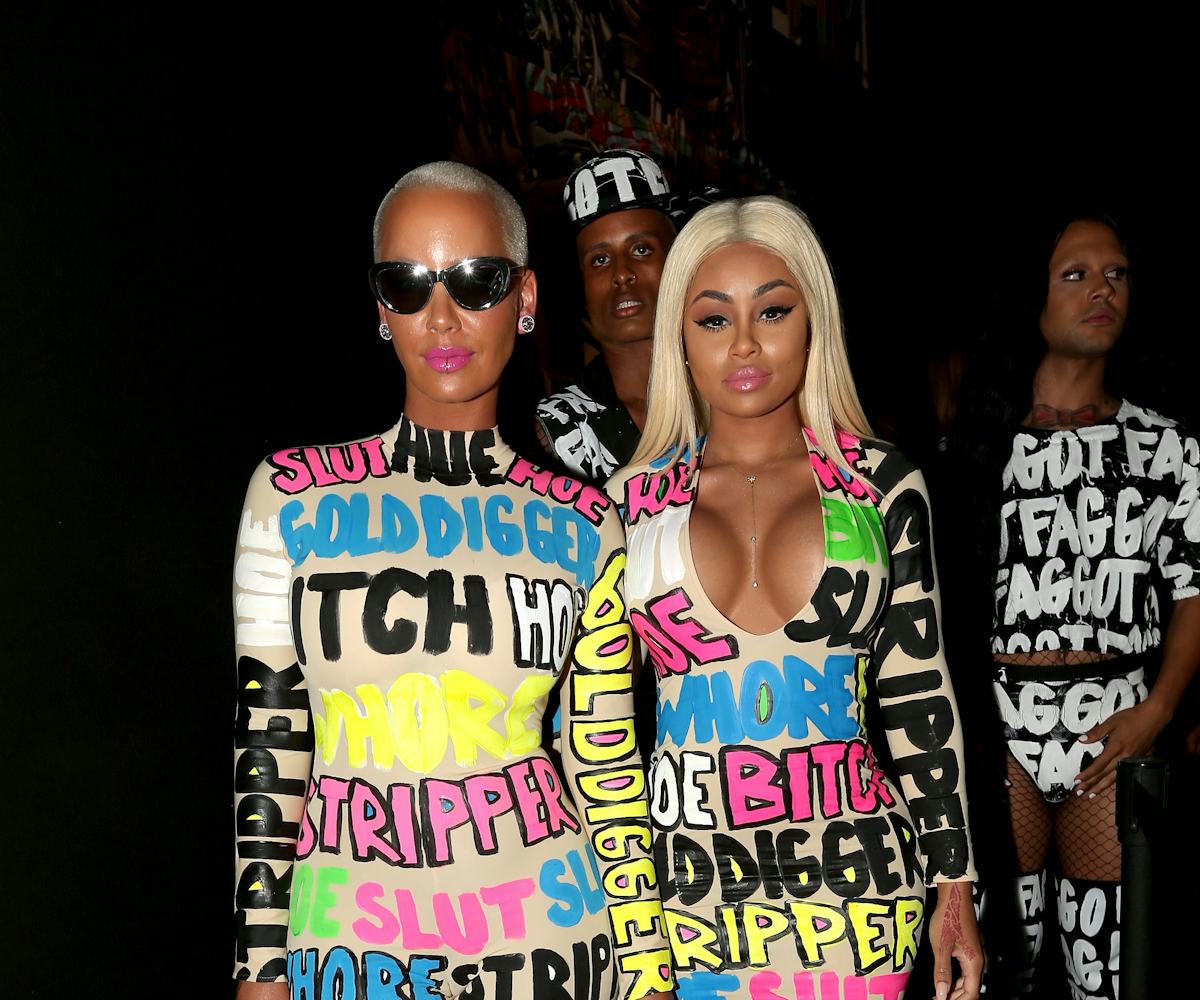 Photo by Christopher Polk / Getty Images
amber rose and blac chyna's vma outfits are very neon and feminist
so many labels, so little time
When you're headed to the MTV VMAs hosted by Miley Cyrus, you've got to go big or go home to stand out—but leave it to Amber Rose and Blac Chyna to turn heads on the red carpet, anyway.
After attending the BET Awards as each other's dates this June wearing matching crisp white tuxes to, the pair opted for a much less subtle look this time around. In skin-tight ensembles emblazoned with neon words like "stripper," "whore," and "slut," Rose and Chyna have opted to wear the labels people place on them with pride—and to grab a ton of attention even in the presence of a nearly naked Miley Cyrus and a pen of puppies.
The pair has taken the opportunity to make a statement about misogynistic language and female stereotypes, and to gain publicity for Amber Rose's SlutWalk in October. We love that these women are reclaiming the derogatory words that some people use to describe them—even if those words are in blindingly neon colors.