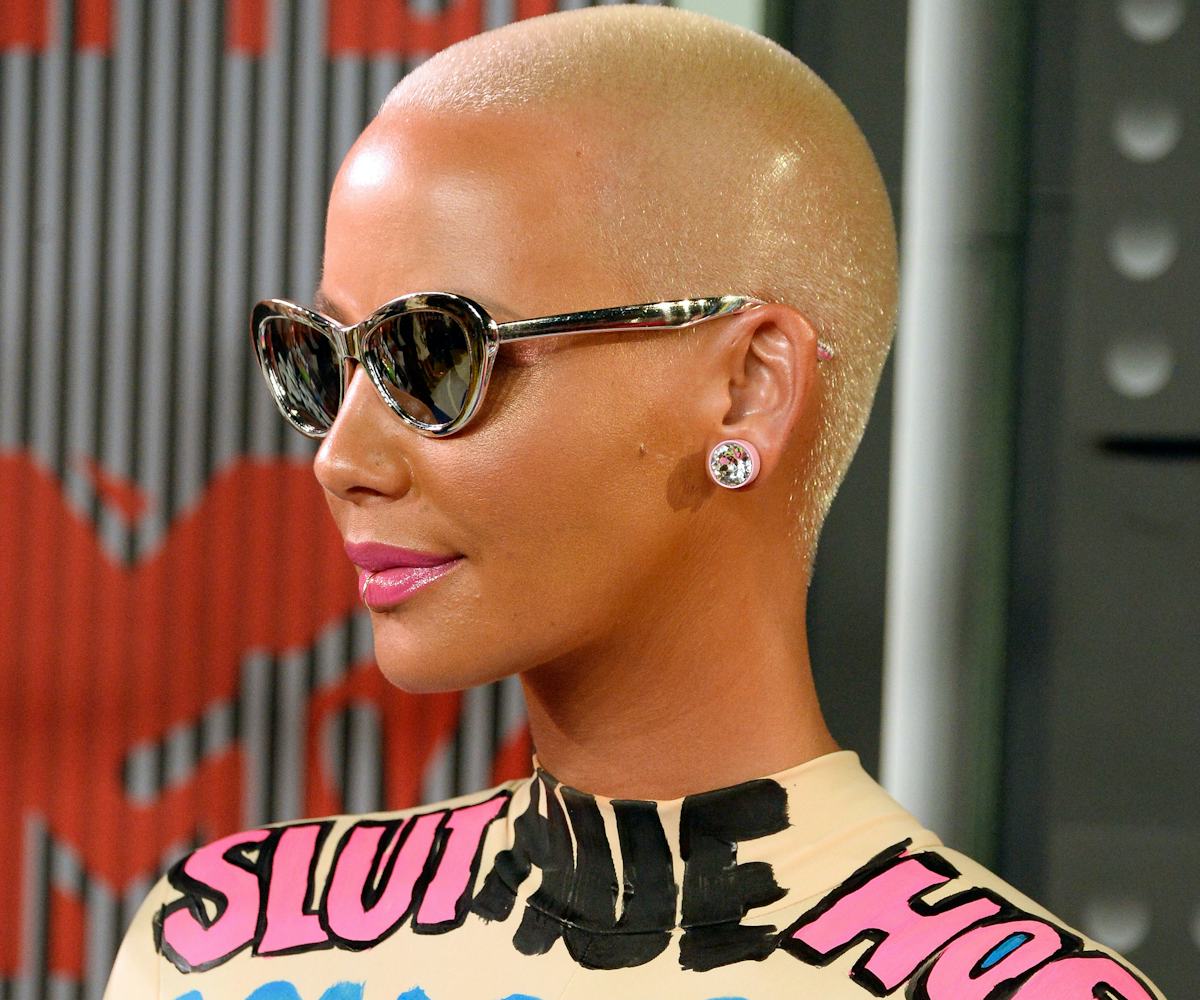 Photo by Frazer Harrison/Getty Images
Amber Rose Portrays Feminist Icons For 'Paper'
the models talks diversifying feminism
Yesterday, PAPER magazine revealed the cover stars for their coveted Winter 2015 issue, the theme of which is Fandemonium. Within the issue are some of the most iconic figures in pop culture—including Amber Rose. This year, she's become something of a feminist hero, with the publication of her memoir How To Be a Bad Bitch and the Slut Walk that she hosted in October to help empower women to own their sexuality without shame.
"I guess what I want with our generation is to have it not be that way," she told PAPER. "Like, all of us as women, let's just stick together and look out for each other. I was really glad that my Slut Walk was extremely diverse. There were all types of women from all walks of life there...That would be the main thing for me...really just try to take the racism out of feminism for our generation."
In the issue, Rose is styled as Gloria Steinem, Rosie the Riveter, Susan B. Anthony, and Dorothy Pitman Hughes. Check out some of the images from spread below, and read the full interview here.