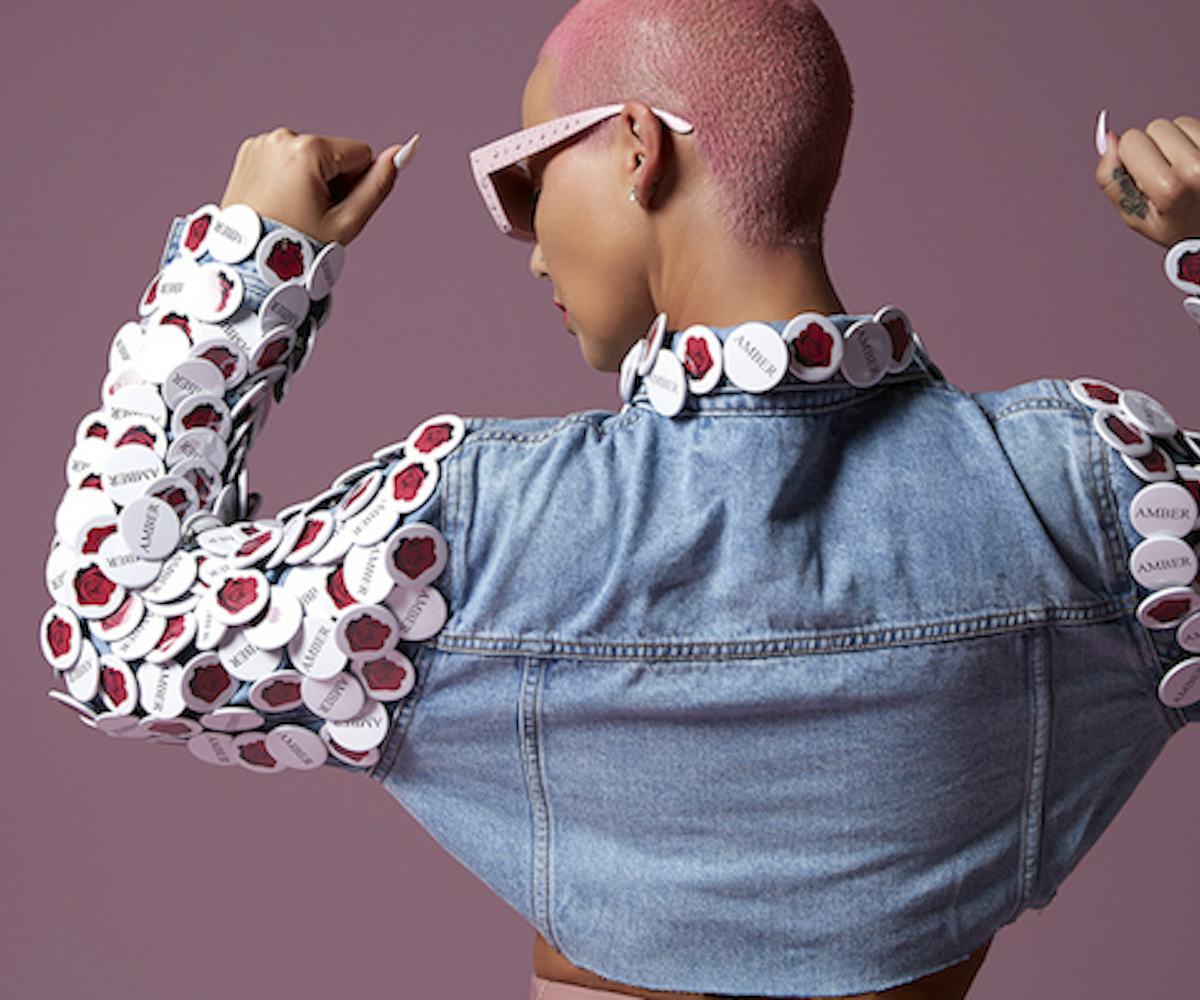 Photo courtesy of SimplyBe
Amber Rose's New Clothing Line Doesn't Leave Any Body Out
Her collaboration with SimplyBe is at the forefront of size diversity
Amber Rose is a true Renaissance woman. Whether she's modeling, planning her annual SlutWalk, putting out a line of sex toys, or playing beauty guru, she's always up to something—and it's always something aimed to empower us.
So, it really comes as no surprise that she has a new clothing collaboration in the works, with plus-size retailer SimplyBe, that will be possibly one of the most size-diverse collections out there.
Every single item in the collection is available up to a size 32—a rarity even in the world of plus-size clothing. For most plus-size retailers, the size range tends to be capped at 28, if that, and most of the time, it's only select pieces. "I made this line for everyone. We have all sizes up to 32—and that was really important that we didn't leave anyone out. It's for girls from all different walks of life and all different shapes and sizes—I think that's the best thing about the line," says Rose.
Photo courtesy of SimplyBe
All of the pieces can be mixed and matched, dressed up or dressed down. As Rose says, "It's for the girl on the go that wants to look fabulous." Oh, and the best part? Everything is under $100, which makes stocking up on wardrobe essentials also accessible to all.
To Rose, an outspoken advocate for women and body positivity, this line is exactly what the world needs right now. "Everyone that was left out before is what's popping right now. The underdog is winning, and that's amazing. That's what I wanted."
The idea of the "underdog" rising to the top is something that personally means a lot to her. "I am the underdog, I've been the underdog for a long time. People have told me that I wasn't going to make it, I was never going to be good enough, I was never going to be a model, I was never going to be where I am right now—and I have proven a lot of people wrong. This is the time where the underdog is taking over, because, at this point, people want something real."
The full collection is launching next Wednesday, June 20, at SimplyBe. Until then, you can get your first sneak peek at the collection, as worn by Rose, above.