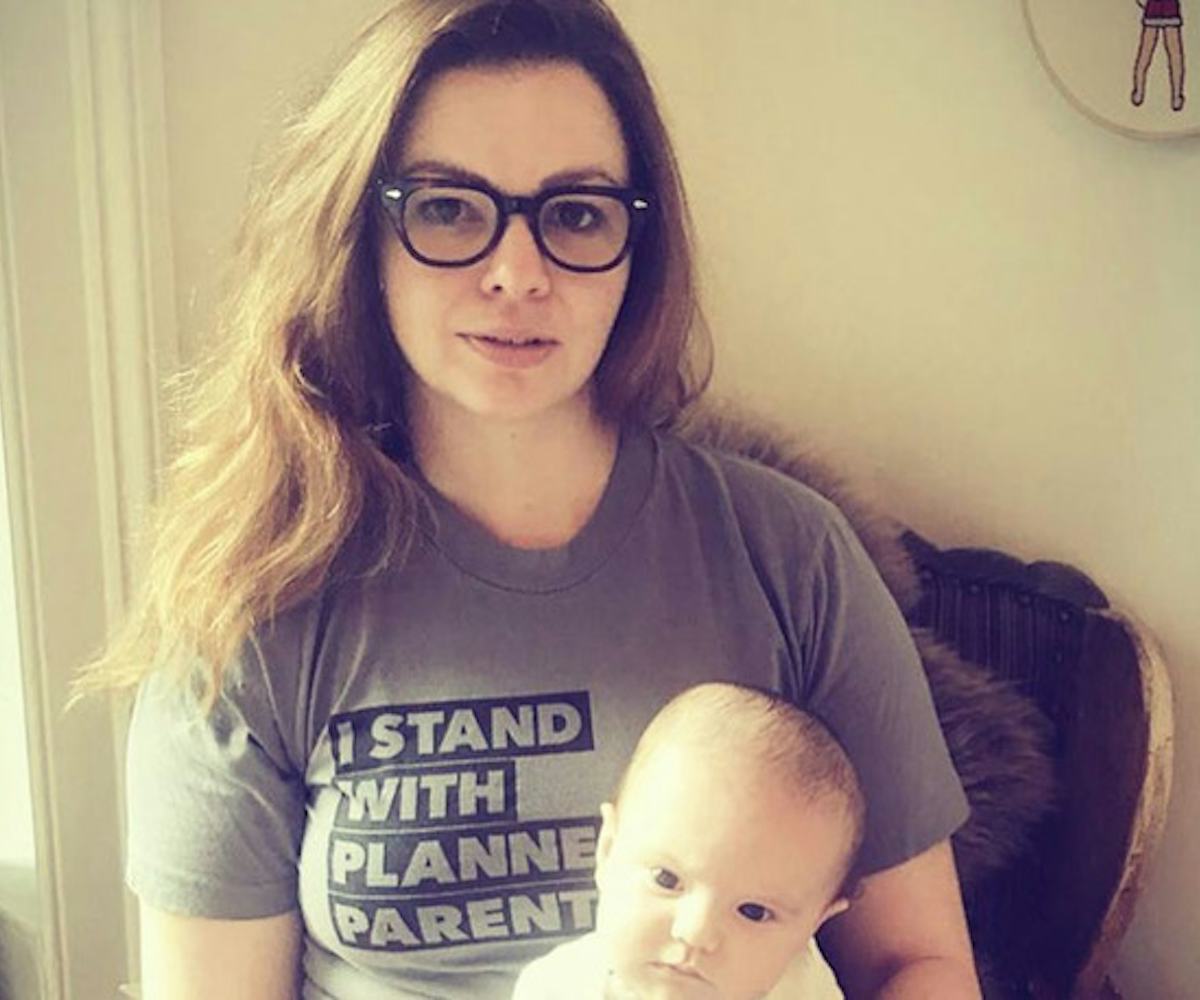 Image via Instagram/@ambertamblyn
Amber Tamblyn Wants James Woods To Finally Admit He's A Creep
"Are you and your history with women and girls a part of the problem?"
Earlier this week, Amber Tamblyn tweeted a story about actor and Donald Trump supporter James Woods hitting on her and her friend when they were just teenagers. "He wanted to take us to Vegas," she tweeted. "'I'm 16' I said. 'Even better' he said." After he dismissed her as just another "troll," she published an open letter on Teen Vogue, calling Woods out for being "part of the problem" with systemic misogyny. 
Tamblyn shared the initial story about Woods hitting on her after he'd tweeted something critical of the film Call Me by Your Name, which centers on the romance between a 24-year-old and a 17-year-old. "As they quietly chip away the last barriers of decency. #NAMBLA," Woods wrote of the two gay male characters. 
That's when the film's star, Armie Hammer, chimed in. "Didn't you date a 19 year old when you were 60 …….?" he wrote. Woods dated 19-year-old Ashley Madison in 2007 when he was 59, and 20-year-old Kristen Bauguess when he was 66. 
In her open letter, Tamblyn says she hopes Woods looks at this as a "teachable moment." "It is called a growth edge," she writes. "It is called hope. The hope being that through this experience, you can change." 
She retells the story of Woods hitting on her and her friend. "Upon leaving the restaurant we were stopped by you and your friend, who both seemed very nice," she wrote. "You tried to make it sound innocent. This is something predatory men like to do, I've noticed. Make it sound innocent. Just a dollop of insinuation. Just a hair of persuasion. Just a pinch of suggestion. 'It will be so much fun, I promise you. Nothing has to happen, we will just have a good time together.'"
Tamblyn recognized that she likely wasn't the only one Woods has done this to. "I'm going to wager that there have been many girls who were just girls or women who were just women who you've done this to because you can get away with it," she wrote. 
"The saddest part of this story doesn't even concern me but concerns the universal woman's story," Tamblyn said. "The nation's harmful narrative of disbelieving women first, above all else. Asking them to first corroborate or first give proof or first make sure we're not misremembering or first consider the consequences of speaking out or first let men give their side or first just let your sanity come last."
The letter ends with a question posed to Woods, "Are you and your history with women and girls a part of the problem?" Considering he hasn't been willing to discuss what happened, we're going to assume the answer is "yes."