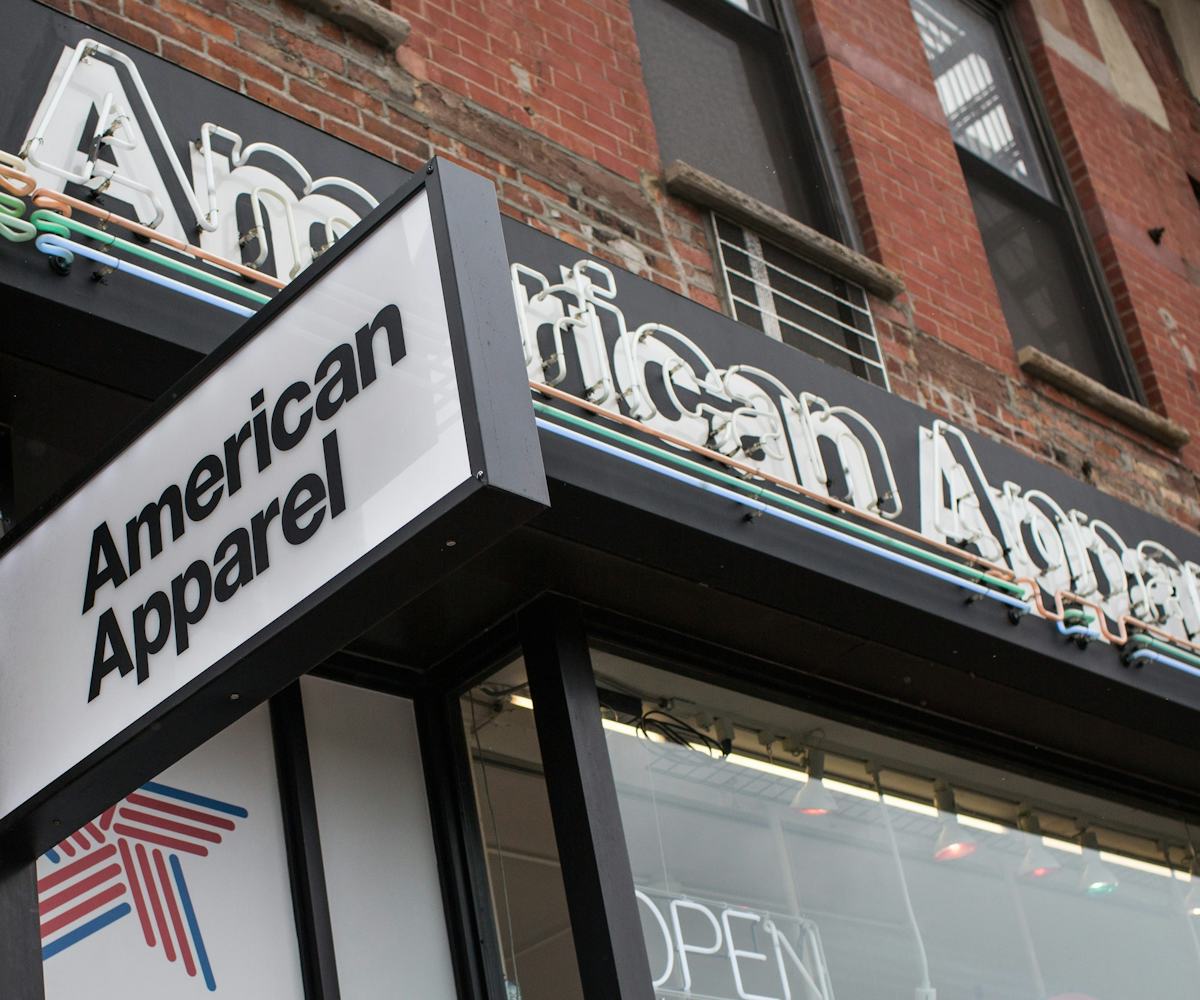 photo by Andrew Burton/Getty Images
american apparel might be doomed
Over the past few years, American Apparel struggled to recuperate from scandals and poor sales, both of which hit the retailer hard, financially. Following the reveal of the horrific texts that former CEO, Dov Charney, sent to his employees, American Apparel may have more bad news.
The company shared in a press release that the it is taking some serious cost-cutting measures, including shuttering certain store locations and cutting staff. However, even with these initiatives, there is no guarantee that American Apparel will generate enough revenue to stay afloat.
"Even if American Apparel increases revenue and cuts costs, there can be no guarantee that the company will have sufficient financing commitments to meet funding requirements for the next 12 months without raising additional capital, and there can be no guarantee that it will be able to raise such additional capital," AA's press release reads.
Still, the company will continue to implement these changes over the course of the next 18 months, closing certain stores, adding others in the more profitable locations, and hiring new leadership that will help optimize merchandising and sales.
American Apparel's current CEO, Paula Schneider, who took over in January, assured, "We are committed to turning this company around. Today's announcements are necessary steps to help American Apparel adapt to headwinds in the retail industry, preserve jobs for the overwhelming majority of our 10,000 employees, and return the business to long-term profitability. Our primary focus is on improving the processes and product mix that have led to steep losses over the past five years. Our customers, employees, and local communities around the world believe that American Apparel is an iconic brand that deserves to succeed. My job is to make that a reality."