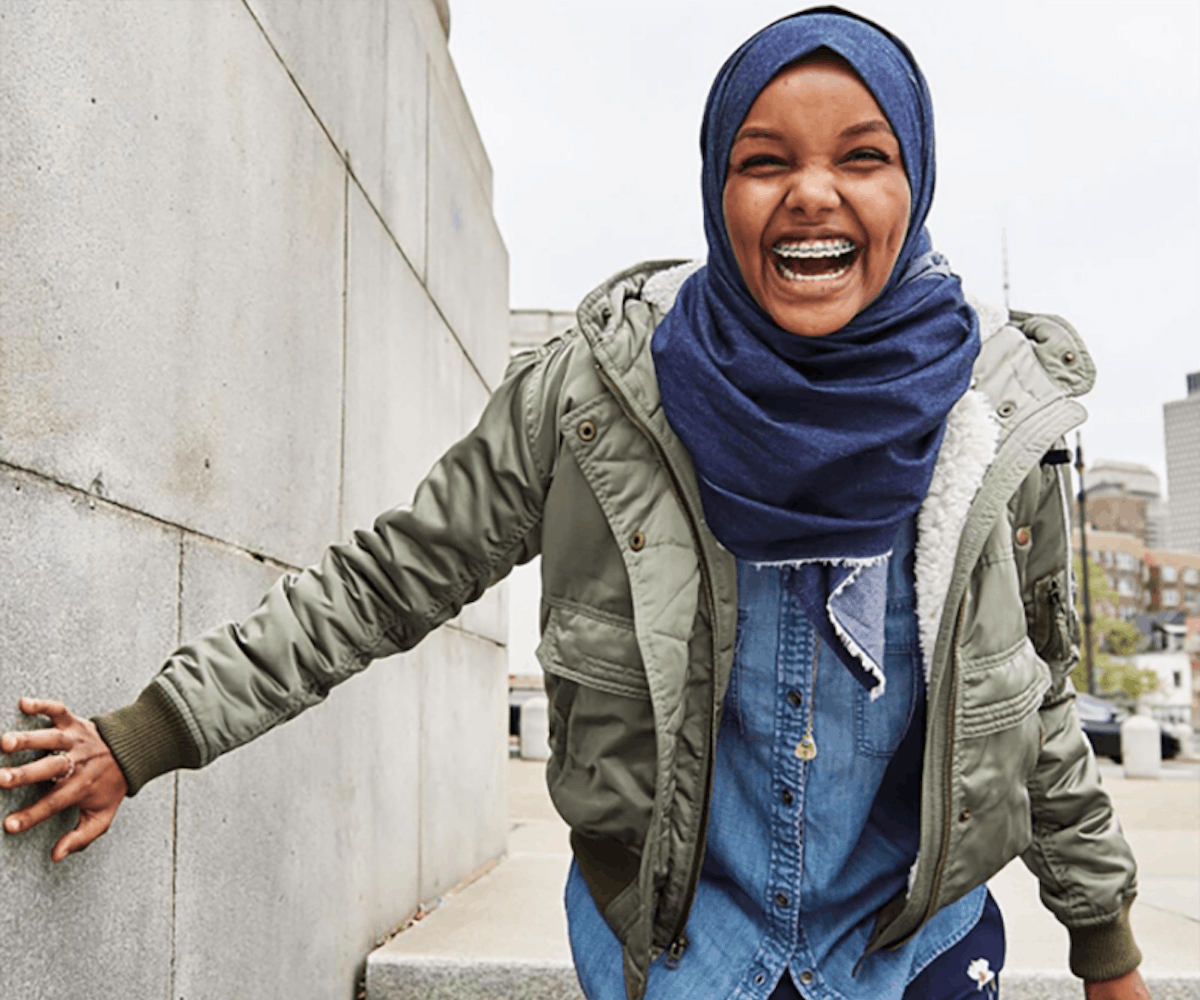 Photo via @americaneagle Instagram
American Eagle Just Debuted A Denim Hijab
Another big step for cultural inclusivity
Just days ago, American Eagle launched its new "I Can" denim campaign, tapping Somali American model Halima Aden as one of its new faces. Aden, captured grinning ear to ear and braces exposed, is more than just your average happy teen pictured in one of the brand's unretouched ads. She's photographed in hijab—a first for the brand—and a denim one, at that.
The "I Can" campaign aims to inspire young girls to be real and, most of all, themselves—which is what makes this inclusion of cultural diversity so important, making a powerful statement to young Muslim American women everywhere. Aden summed it up perfectly in a post from earlier this week, writing the caption, "Thank you @americaneagle for encouraging young American to allow their passions, express their individuality, and pursue their unique paths."
While, at first, it may have seemed like American Eagle designed Aden's denim hijab specifically for her to wear in the new ads, her post from earlier today confirms that American Eagle is now selling the hijab as an online exclusive—another first for the brand.
It's been a big year for cultural diversity and inclusivity in the fashion industry, with Aden becoming IMG's first hijab-wearing model and snagging Allure magazine's July American Beauty issue cover. Nike also debuted its first sport hijab line, and Uniqlo brought its modest fashion line back stateside. As with any of these major milestones, we hope the statement that American Eagle just made opens more doors to inclusivity in the industry, especially within brands that are targeted at young girls.
The hijab is available online now for $19.95, exclusively at AmericanEagle.com.