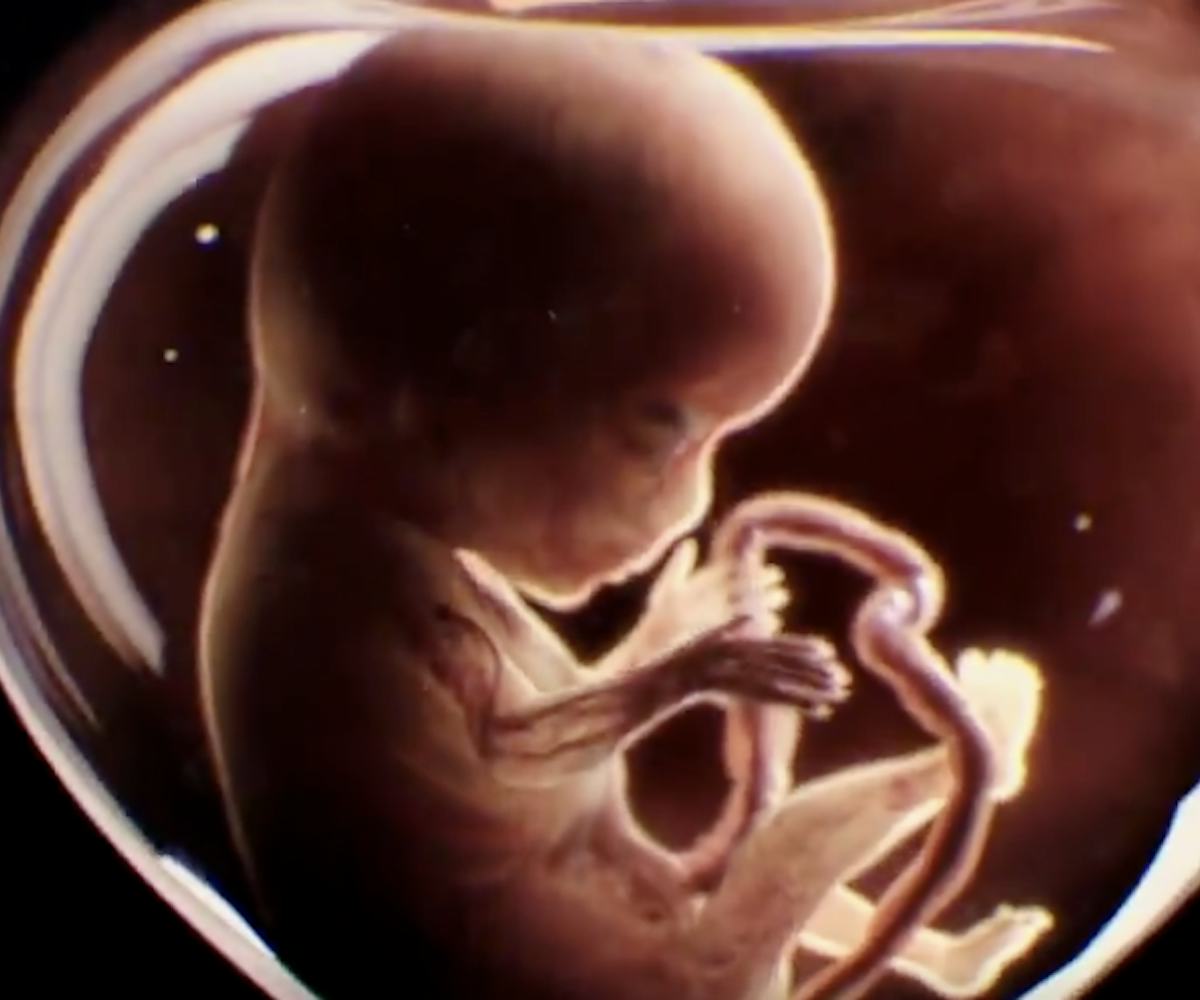 Photo Via FX.
The Antichrist Is Coming In The 'American Horror Story: Apocalypse'
Expect a lot of fire and brimstone
The eighth season of American Horror Story—and perhaps the end of the world—is nigh.
Yesterday, FX released the first teaser trailer for the forthcoming season of American Horror Story: Apocalypse. Featuring nuclear mushroom clouds and an unborn child who sure looks like the antichrist, Ryan Murphy's latest installment of the hit horror creation looks like it's going to get pretty disturbing.
Details have been scarce so far, but Murphy previously confirmed that this latest season will be a crossover between the Murder House and Coven seasons—a fact that has led many to speculate that the freaky fetus represents none other than Michael Langdon, the demonic offspring of Season 1's Tate Langdon and Vivien Harmon. And while there's no word yet on how, exactly, these two separate universes will come together, what we do know is that the series will begin right as the world... ends. The one bright spot in all this doom and gloom? A bunch of fan favorites will be back, including Jessica Lange, Sarah Paulson, Billie Lourd, and Emma Roberts. 
American Horror Story: Apocalypse premieres September 12 on FX. Watch the teaser in full, below.