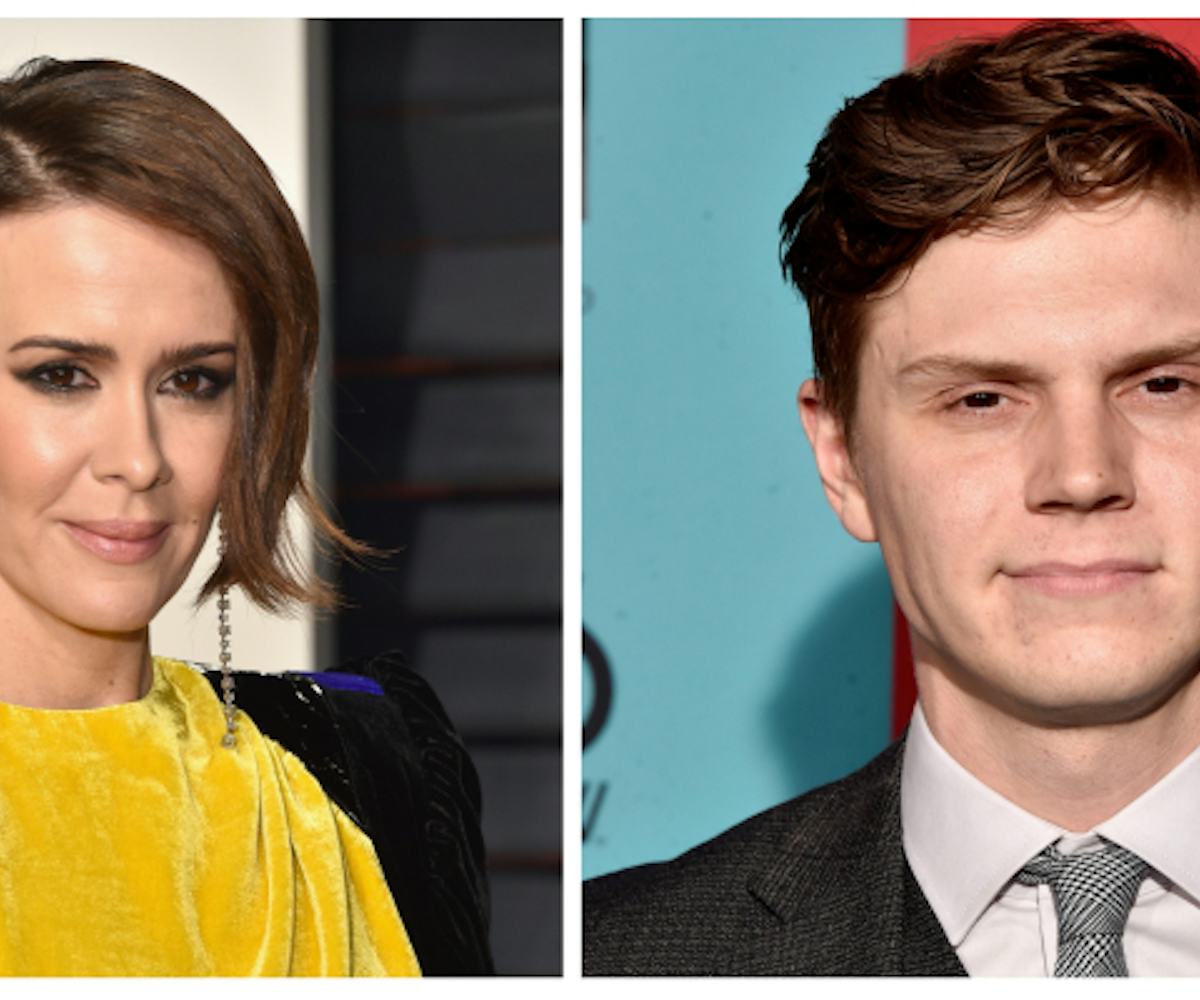 photos by Pascal Le Segretain; Frazer Harrison / getty images
Sarah Paulson And Evan Peters Will Direct Episodes Of 'American Horror Story'
They will also star in the upcoming season
Back in January, American Horror Story creator Ryan Murphy hinted that the next season of his acclaimed series will take place in the future. "It's still topical, but [set in] the future, which I've never done… I think people will like it. It's different from what we've done before," he said, leaving fans and critics to speculate. On Friday, during an Emmy For Your Consideration panel, the director finally revealed more details about what we can expect from the series' forthcoming season.
The Hollywood Reporter notes that Murphy said that six actors from the previous American Horror Story series will return to the new season, including regulars Sarah Paulson and Evan Peters. The two actors will also be directing episodes for the new season, which will mark their directorial debuts. He also revealed that the "future" where the storyline will be set is actually only "18 months from today."
In terms of the plot? It will be similar to the Coven and Asylum seasons. "It's not necessarily as real and grounded as the past season," he specified, referring to Election Night. "We're sort of getting back to Asylum and Coven. It's that tone. That's the tone of it."
He also revealed a few details about some of the characters. He noted that Peters will play a hairdresser and Joan Collins will play his grandmother. Murphy also previously confirmed that he is in talks with Anjelica Huston. Kathy Bates will also be returning to the series. 
There's no word on when the season will be out or what it will be called, but production begins June 16.