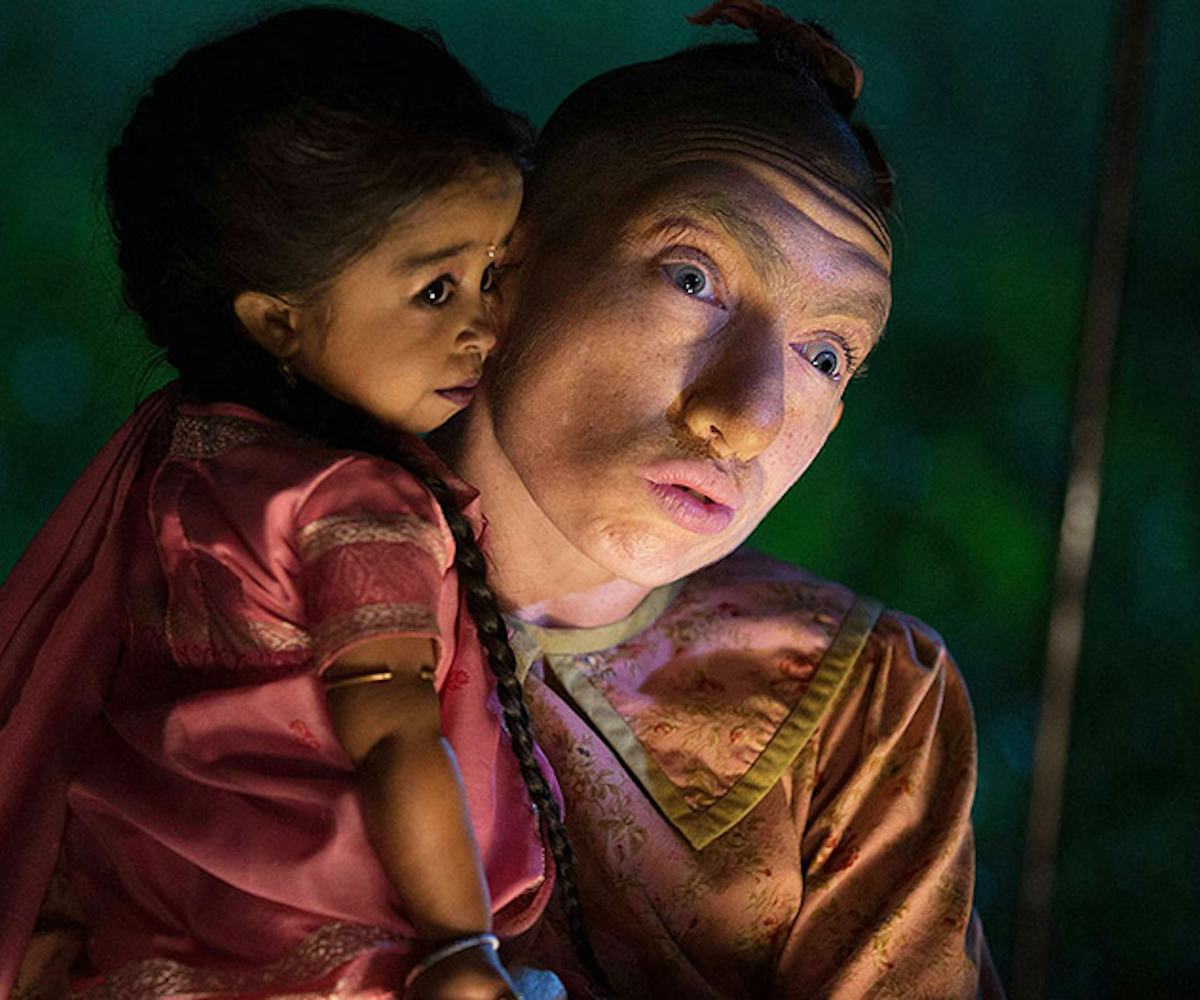 Photo: Courtesy of FX
How All Five Seasons Of 'AHS' Are Connected
The seasons of Ryan Murphy's anthology television series American Horror Story might not be so separate after all. The creator confirmed every season is connected in some way last year. According to Murphy, bringing season two's character Pepper back wasn't easy, but thought "it was interesting to do." Apparently, Pepper is just the beginning.
BuzzFeed went into great detail speculating the various ways that all five seasons of AHS can be connected. Beginning with season one, American Horror Story: Murder House, the mystery of Constance Langdon's fourth child is introduced. Season one also introduces the concept of the dead interacting with the living, and that the dead sometimes don't stay that way. We see this happen multiple times in season three, AHS: Coven. What's more: The demon seed from the end of season one has yet to be seen.
It's in season two, AHS: Asylum, that characters who could possibly be related come into play. Aside from Pepper, we meet a physician named Dr. Arthur Arden. He is the one responsible for season four's lead Elsa Mars' decapitated legs. Not only that, a faceless therapist visits Dandy Mott in AHS: Freak Show who could very well be the same therapist from season two.
It all could be farfetched, but Murphy has said they know who the missing fourth child is from season one and that the realtor from season one will return in season five. Who knows? It's a crazy, twisted, complicated world. Anything could happen.
Read more at BuzzFeed.