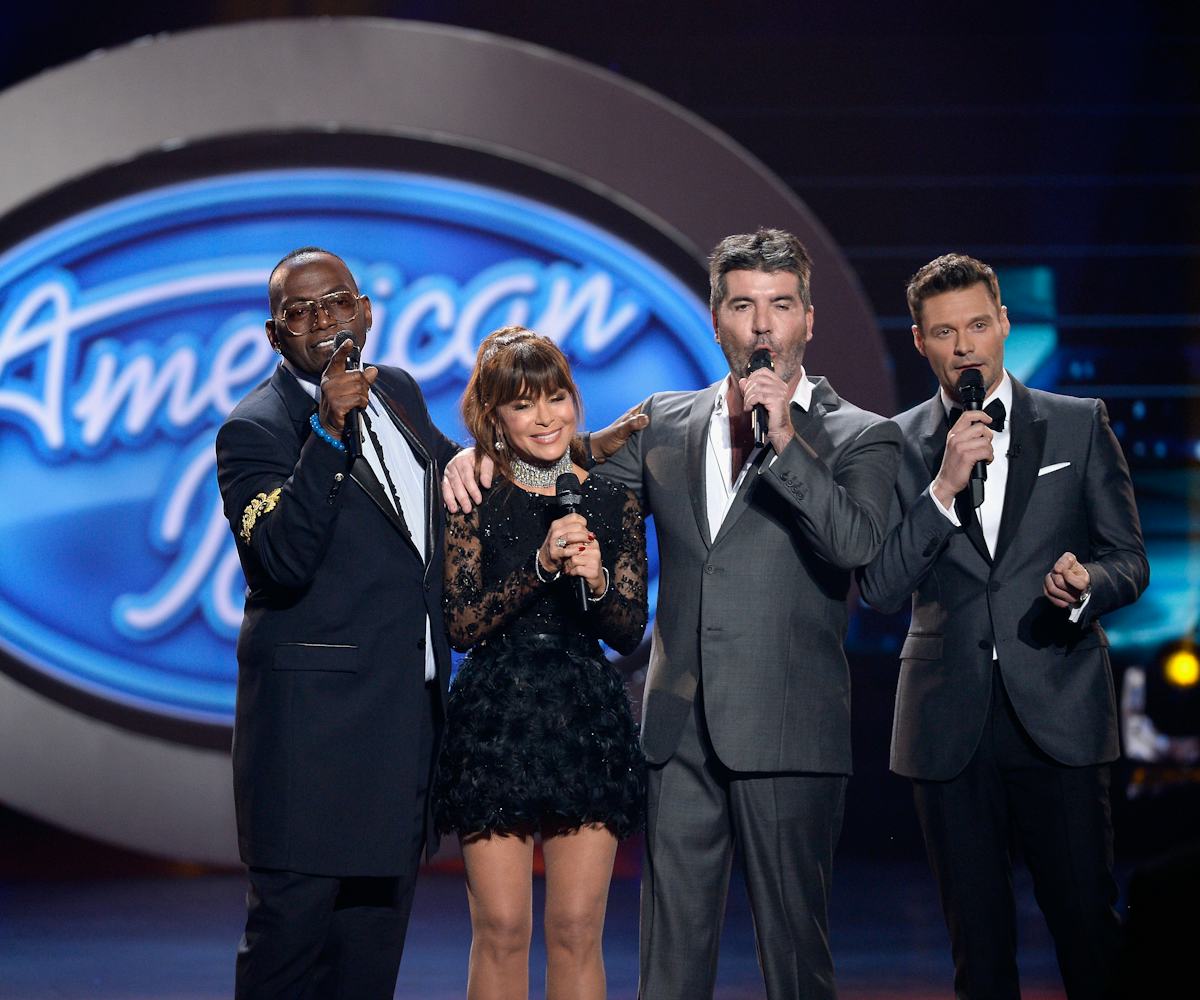 Photographyed by Kevork Djansezian/ Getty Images.
'American Idol' Could Be Making A Comeback
Raise your hand if you didn't know it left
Definitely call it a comeback. American Idol, the originator of the reality show singing competition, might be getting a reboot. Instead of its usual Fox homestead, though, it will live on NBC.
According to Variety, the network is in talks with FremantleMedia to give the show that brought us lines like "That's gonna be a no for me, dawg," and many others, a second life. The publication reports that, in order to make that happen, they might cut The Voice from running two cycles a year to one. Make room for double the number of mini Clay Aikens in the making! 
We've become a society of reboots and revivals, and this is another we can add to the docket. It's worth nothing that the final season of American Idol aired only last year, but, hey, why let the loss linger for too long when there's money to be made… again? "When you've got a franchise that has this kind of heritage and you've got a franchise that generates X amount of millions of people, if it sustains, does that mean it's the end?" Seacrest said in an interview with Variety. "I'm not so sure."
Nothing's set in stone yet, but if we don't get the original hosts back, y'all can keep it. At the very least, give us a Kelly Clarkson appearance, please.