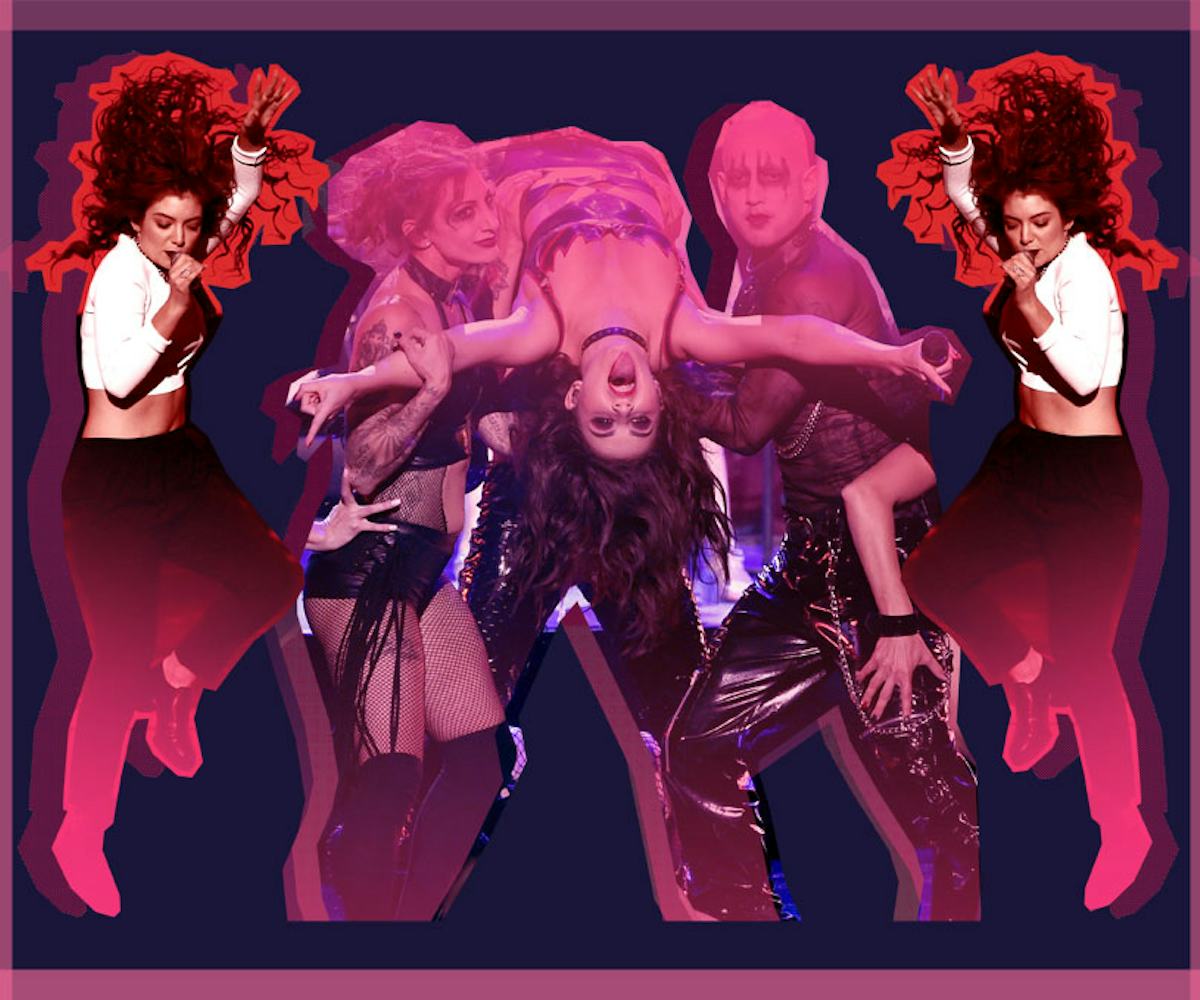 photos via getty images
lorde & charli xcx let their freak flags fly at the AMAs
There will always be a place in pop for perfectly choreographed, rehearsed performances. But, as last night's AMAs proved, it might be time to make room for more authentic shows—like what NYLON cover girl Charli XCX and Lorde brought. In our opinion, they provided the stand-out moments of the evening, not with over-produced theatrics but with fierce displays of (what appeared to be) uncontrolled emotion and genuinely passionate, unfiltered dancing.
From Lorde's lipstick-smearing to Charli's sign-smashing, and all the glorious head banging in-between, they were truly feeling the music, not just dancing to it. In fact, the attitude of their performances felt more punk than pop. Both ditched the overt, conventional sexiness that we're used to seeing from other women in their genre and replaced it with totally weird, wild, super-charged energy. 
Charli XCX - Boom Clap & Break The Rules (AMAs...
It was, essentially, the embodiment of all the recent talk about the rise of feminism in the music industry—more so than simply standing in front of a sign that says "feminism" (not that we hate that—just saying). It was thrilling to watch women who aren't afraid to let loose take over the show. Here's to more weirdness and less choreography, in general. And headbanging. Always lots of headbanging.