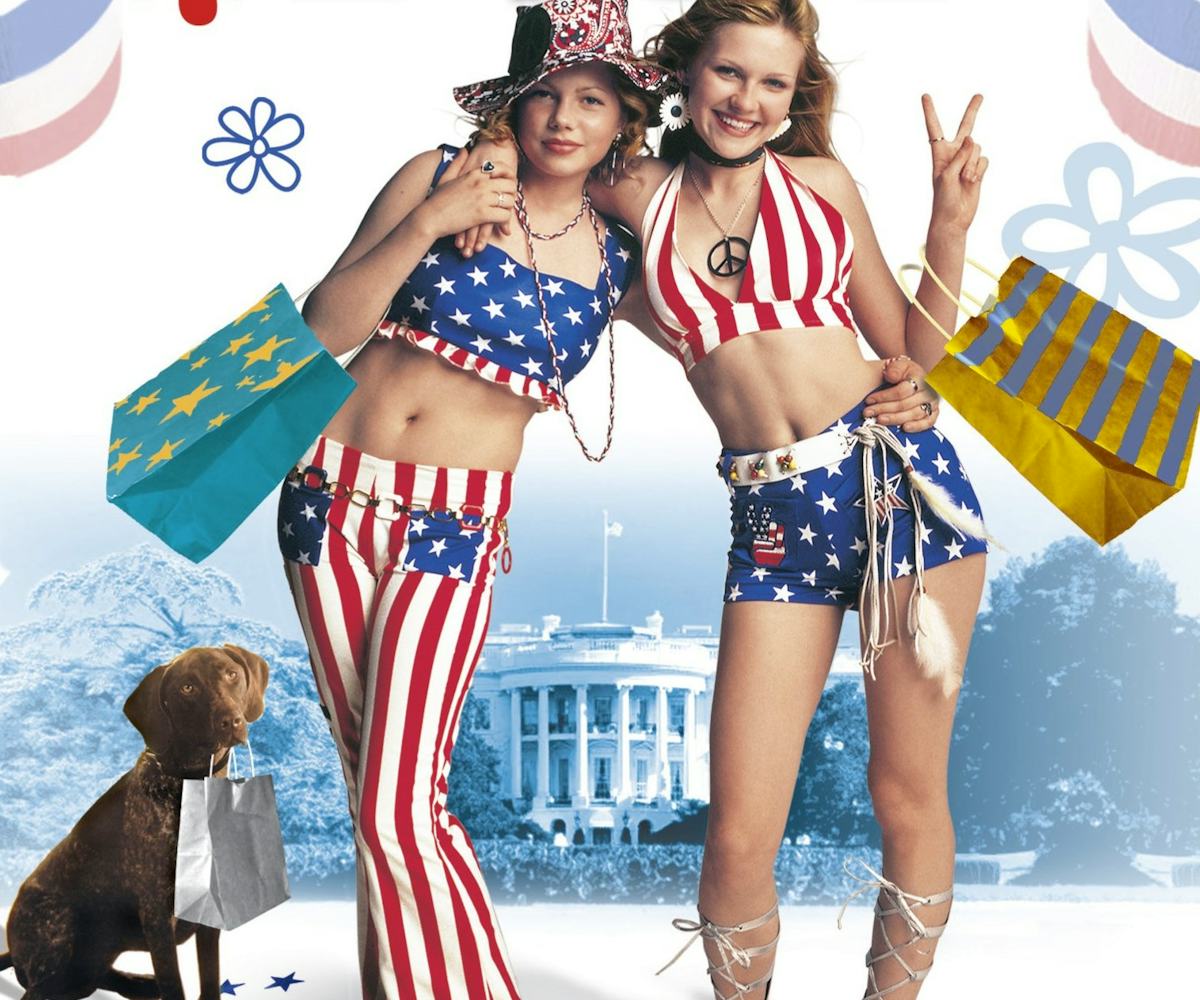 movie marathon: americana
celebrate our america issue with the best 20 movies about the usa!
Happy November! This month marks the annual NYLON America issue--in other words, an entire edition packed with everything and everybody that's awesome about all 50 states. Not only does this give us an excuse to plan a really epic road trip (wanna come?), but it's an instant reason to watch the best American-themed movies.
But let's be real: it's impossible to categorize "Americana" and stick with some hard and fast rule. It's way more fun to round up our favorite stuff about growing up in America: traveling, Little Leagues, summer camps, small towns, and more. From The Little Rascals to True Grit, these flicks might be different, but one thing they share? They all deal with coming of age in the good ole' USA. Hey, if anything, they'll give you 20 rad options for your next night in. 
Click through the gallery below for our picks, and tell us your own on Facebook!
On The Road-- Kristen Stewart plus Garrett Hedlund plus Jack Kerouac's iconic novel automatically make it a must-watch..right?
Thelma and Louise--One of the ultimate road trip movies, starring total badasses Susan Sarandon and Geena Davis.
True Grit--Baby-faced Hailee Steinfeld proves her acting chops in this raw, Americana-inspired flick.
Wet Hot American Summer--This hilarious '80s movie will make you want to go to summer camp again, stat. 
The Sandlot--Um, no explanation needed. "You're killing me, Smalls!" will live on forever.
Forrest Gump--Even if you've seen this movie 100 times, it's not enough. Tom Hanks' portrayal of the heart-wrenching protagonist just never gets old.
The Little Rascals--The cutest childhood gang ever (with the cutest mascot ever, obviously).  
The Outsiders--We love the book by S. E. Hinton, and Francis Ford Coppola's 1983 drama doesn't disappoint either. The fact that it stars young Patrick Swayze, Rob Lowe, Matt Dillon and Tom Cruise is just the icing on an already-sweet cake. 
Nashville--Robert Altman's iconic film is classic Americana: country twang, small town love, and a really great soundtrack.
Pleasantville--Starring Reese Witherspoon and Tobey Maguire, it's a surprisingly dark take on American nostalgia. 
Field of Dreams--The official American pastime (that would be baseball) takes form in this Kevin Costner classic.
Now and Then-- This film follows four small town best friends throughout one life-altering summer...how much more American can you get? 
American Graffiti--Starring a super young Ron Howard, the 1973 film is "the quintessential Americana" movie, according to NYLON Guys editor Josh Madden.
Dick--Kirsten Dunst and Michelle Williams go to the White House. Madness ensues.
American Beauty--The 1999 drama deals with classic American themes, like physical appearance, the so-called "perfect" family, the struggles to blend in, and the dark side of the American dream.
Independence Day--The 4th of July gets weird (really weird) when aliens invade in this action-meets-sci fi flick.
Dazed and Confused--Richard Linklater's high-flying (get it?) take on the coming-of-age comedy.
Hoosiers--Following a small town basketball team and its underdog coach, this '80s movie is a sports flick with heart.
My Own Private Idaho-- Who doesn't want to watch a Gus Van Sant movie starring River Phoenix and Keanu Reeves?
The Breakfast Club--The weirdo, the brain, the princess, the jock, and the rebel meet in detention. I think we all know what happens next..