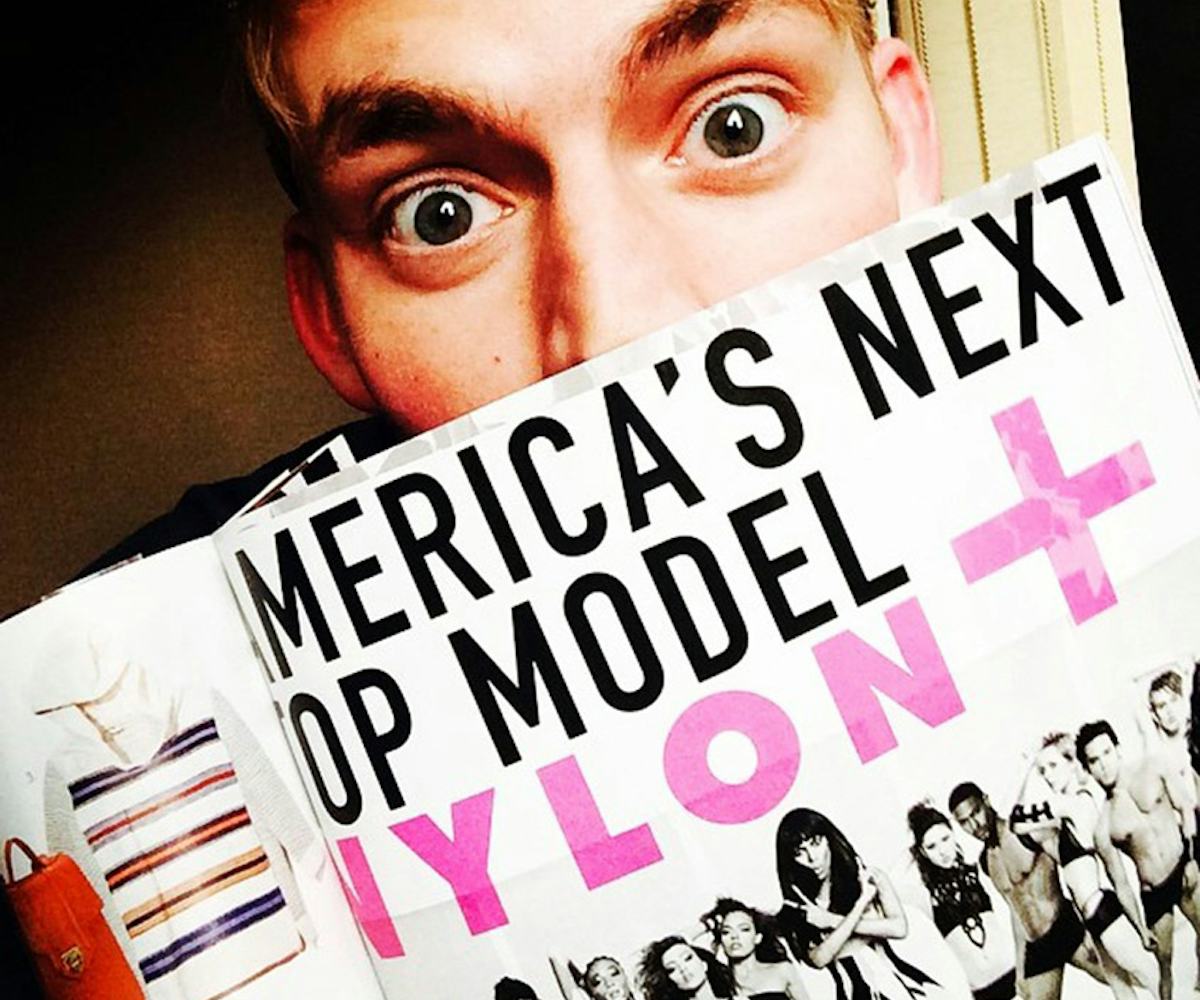 photo via @willantm21 on instagram
our coverage of america's next top model is back!
and comes with a surprise.
The NYLON x America's Next Top Model love affair continues next week with the premiere of the modeling reality show's 21st Cycle. We've been through it all (model drama, insane challenges, drop-outs, and melt-downs) with Tyra Banks and her arsenal of judges--all in the name of choosing the perfect person for a fashion feature in NYLON!
You might remember our awesome recaps on NYLON.com from years past, where we'd hook you up with our version of how things went down on the show. Even better, though, is this year's extra-special surprise: Cycle 21 contestant and model Will Jardell will be providing you with his version of each episode (yes, that means what they cut, what happened when there were no cameras, and how hard the challenges really were).
So meet Will below, flip through our gallery of NYLON fashion features with previous winners, and tune in to The CW on Monday, August 18 to find out what happens during the premiere. Will's recap will be up the next day so be sure to head over to NYLON.com for exclusive deets after each episode!
Hi, Will!
Will Jardell is a 24 year old dancer, model, and lover of science and art. How far will he go in America's Next Top Model? You'll just have to watch to find out! Follow Will on Instagram, Facebook, and Twitter for insider updates on this season!
Laura James: Winner of America's Next Top Model Cycle 19
Jourdan Miller: Winner of America's Next Top Model Cycle 20