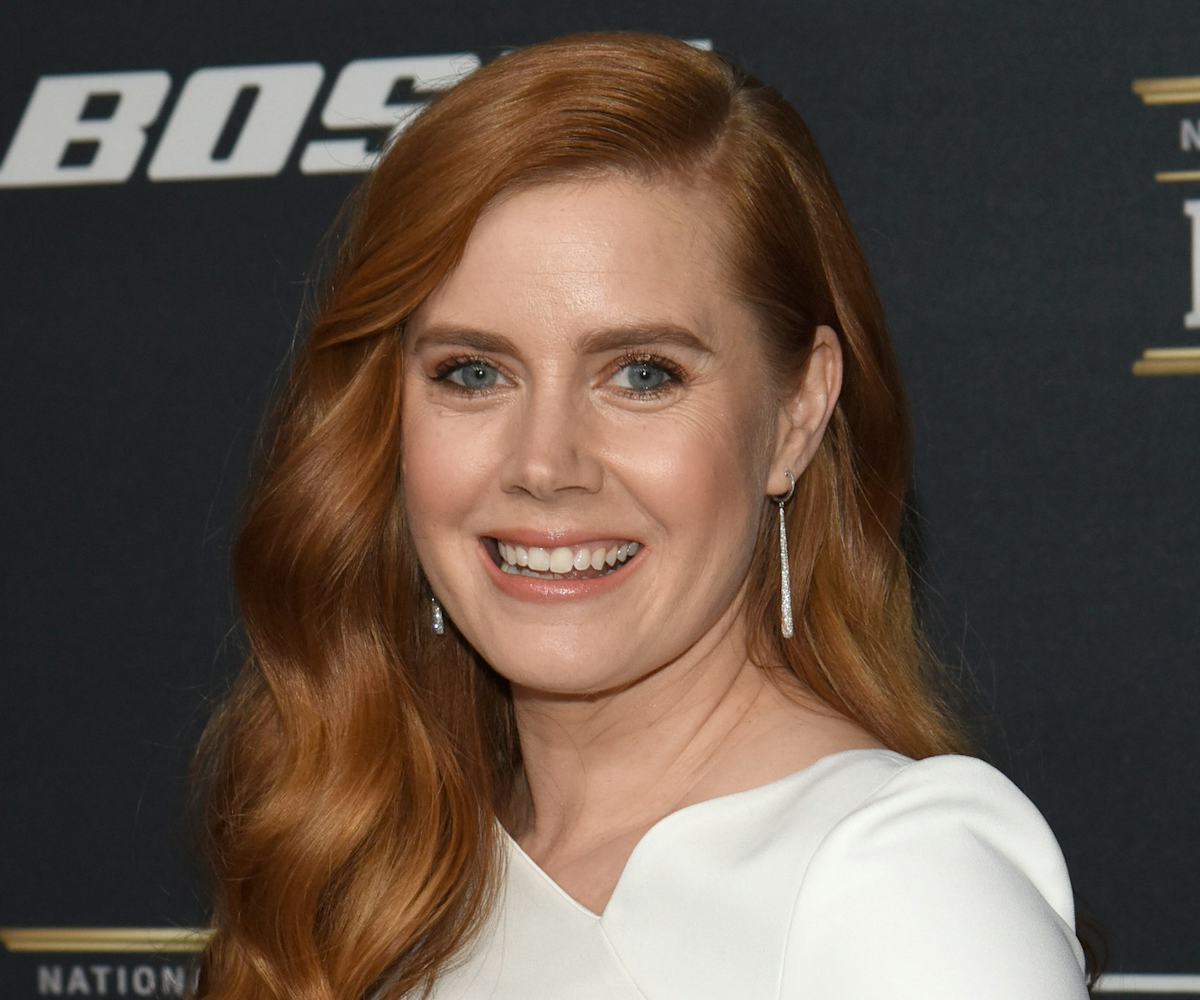 Photo by Tim Mosenfelder / Getty Images
Amy Adams Is Coming To Television
She'll star in an adaptation of Gillian Flynn's 'Sharp Objects.'
The golden age of television just got a lot more golden. None other than bona fide movie star Amy Adams—a four-time Oscar-nominated actress who can work on any movie she wants—is coming to TV. According to The Hollywood Reporter, Adams has signed on to star in an adaptation of Gillian Flynn's 2006 novel, Sharp Objects. The thriller was Flynn's first novel and came out six years before Gone Girl made her a household name. The story, according to THR, goes as follows:
Reporter Camille Preaker (Adams) — fresh from a brief stay at a psychiatric hospital — who faces a troubling assignment: She must return to her tiny hometown to cover the murders of two preteen girls. For years, Camille hardly has spoken to her neurotic, hypochondriac mother or to the half-sister she barely knows, a beautiful 13-year-old with an eerie grip on the town. Now, installed in her old bedroom in her family's Victorian mansion, Camille finds herself identifying with the young victims — a bit too strongly. Dogged by her own demons, she must unravel the psychological puzzle of her own past if she wants to get the story — and survive this homecoming.
It's unclear whether the series will last several seasons or be an event series with a limited run, but our guess is the latter since it's being directed by Jean-Marc Vallée, who has a thriving movie career after his twin successes with Wild and Dallas Buyers Club. As for Adams, the last time she appeared on television was as Jim's girlfriend Hot Girl Katy, on an early episode of The Office. Since then, Adams has transformed into one of Hollywood's most reliable movie stars. Sharp Objects has yet to find a home, but with Adams involved, you can bet networks and streaming services will be lining up with their checkbooks ready.