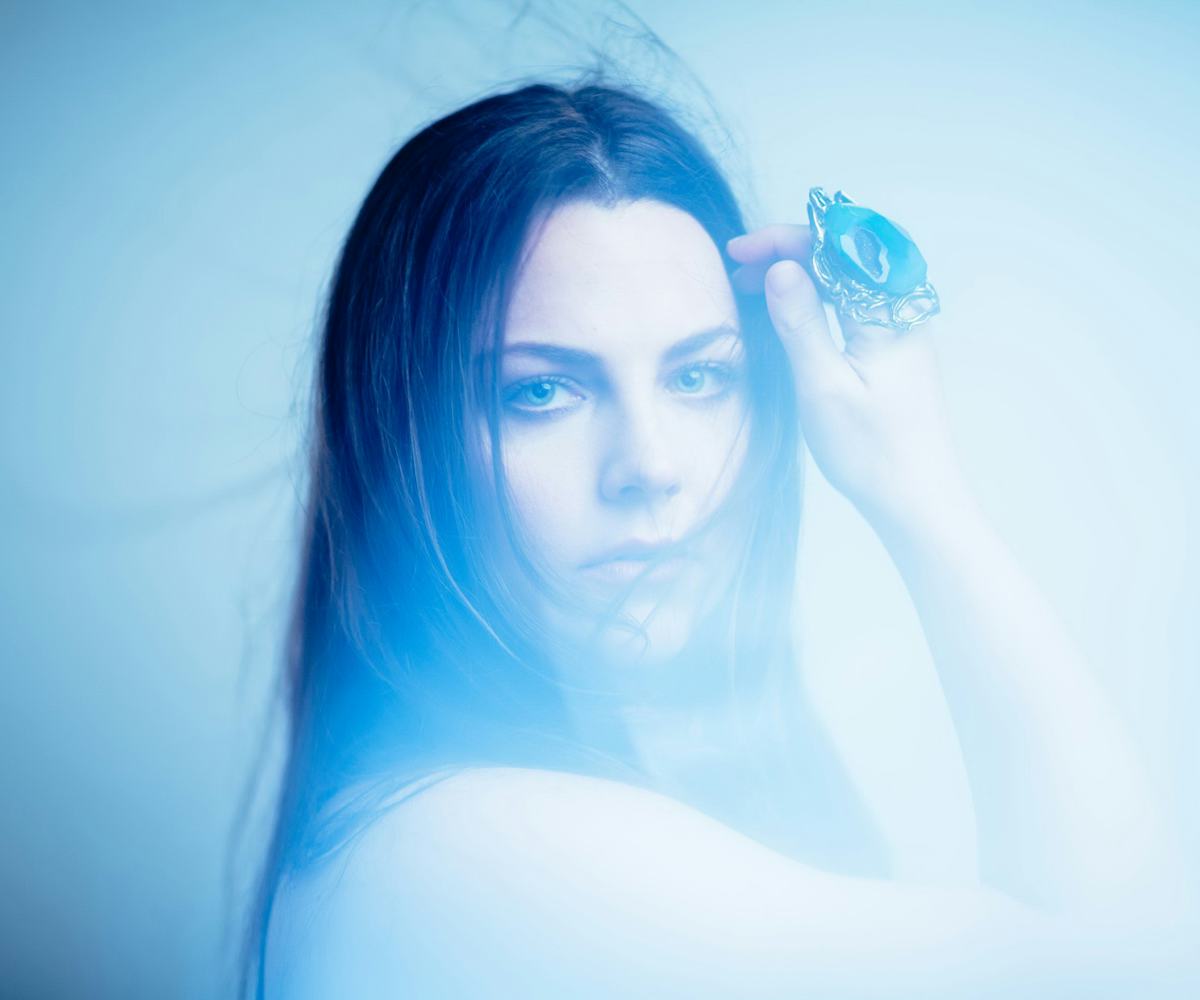 Courtesy Photo
What's Next For Evanescence's Amy Lee?
Amy Lee has a voice to be reckoned with. Haunting, powerful, and packed with poetic truth, Lee's voice is one of the strongest in the game—recognizable and unparalleled. Along with Evanescence, Lee soundtracked a generation of introspective misfits in the infancy of their virtual desire for human connection—particularly the band's 2003 debut album Fallen. Her writing is layered, personal, and though often pained, bent on rising above that hurt. Lee doesn't wallow, rather she understands the necessary lows one has to go through to get to the highs.
But save for some tour dates last year and a self-titled album in 2011, Evanescence has kept relatively mum for the last little while. This year, however, Lee and the band are fully back at it again. She announced Evanescence's new project, Synthesis, in May. It features complete reworkings of select songs from Evanescence's catalog with a full orchestra and a bevy of synthetic, electronic beats. Oh, and two new songs. But how exactly does one approach writing new material when past songs like "Bring Me To Life" and "My Immortal" are parts of the modern rock canon? Isn't that an intimidating prospect? Not for Amy Lee. Below, she explains how she approached her big return, and what her relationship to her past work is all about.
What are you most proud of so far in terms of your career?
I'm proud of the band we've become. When it started, I was just learning how to make music, how to pull it off onstage, who I was and what our sound was. Over all this time, since the inception of Evanescence, I have grown as a musician and performer; as a group, we've grown into a tight, powerful band. I'm proud of the way it sounds when we play live. I'm proud of the music we're making now. I'm proud of the musicians who stand beside me.
What's one quality about yourself that you are genuinely proud of?
That I'm not afraid to try things in new ways, break my own rules. Reinvent, change my mind, stay inspired.
What's next for you? I know Evanescence is returning. Can we expect a growth in sound? What themes will you be tackling in your lyrics?
We are currently making a very special album called Synthesis. We took specifically fitting songs from each album, recreated them in a world of full orchestra and electronica, and tied in two new songs, intros, outros, and everything in between. Synthetic vs. organic, pain vs. beauty, past vs. present. Its gonna be epic! David Campbell (the string arranger for all three Evanescence albums) dove in head first for this and orchestrated the most beautiful versions of these songs you've ever heard—and it's truly integrated from the floor up with the beats, arrangements, and ideas that Will Hunt (producer) and I have been creating simultaneously. It's been so collaborative and inspiring! We will be releasing it and going on tour with a full orchestra starting this fall.
It seems the world is hungry for rock again (I am, for sure!)—do you feel the pressure to maintain Evanescence's status quo, or are you embracing the freedom to push the project in new directions?
I always want to embrace the freedom of following my heart and going with the flow of inspiration. I push the pressure of expectation out of my head when we're writing; it just gets in the way. No matter what people expect, even demand—I have to do what feels right creatively. That's what I was doing when no one had ever heard of us, and we were writing the music we're most famous for. I don't see the good in changing that mentality. I've got to write the music that I love, that I bleed for—everything else will follow.
How has your relationship to albums like Fallen changed in the years since its release?
My outlook on life has changed somewhat over the years. I've lived a lot of life, learned a ton. I'm less afraid, kinder to myself, and I just have a wider perspective. I see now more than ever the sameness between us all, inside. I see people less as villains and more as hurting. That changes my feelings on some of the old lyrics. But it's all still very much a living part of me, actually more than ever since we have such a history together: Fallen, the fans, the band, and me. The meanings have just morphed and grown to mean new things in my mind.
If there was one phrase that best sums up your approach to making music, what might it be?
Just do whatever it takes to make your favorite song. We're not all so different, chances are somebody else will love it too. And if not, you've still served the right purpose—you're the one who's gonna have to live with it the rest of your life!