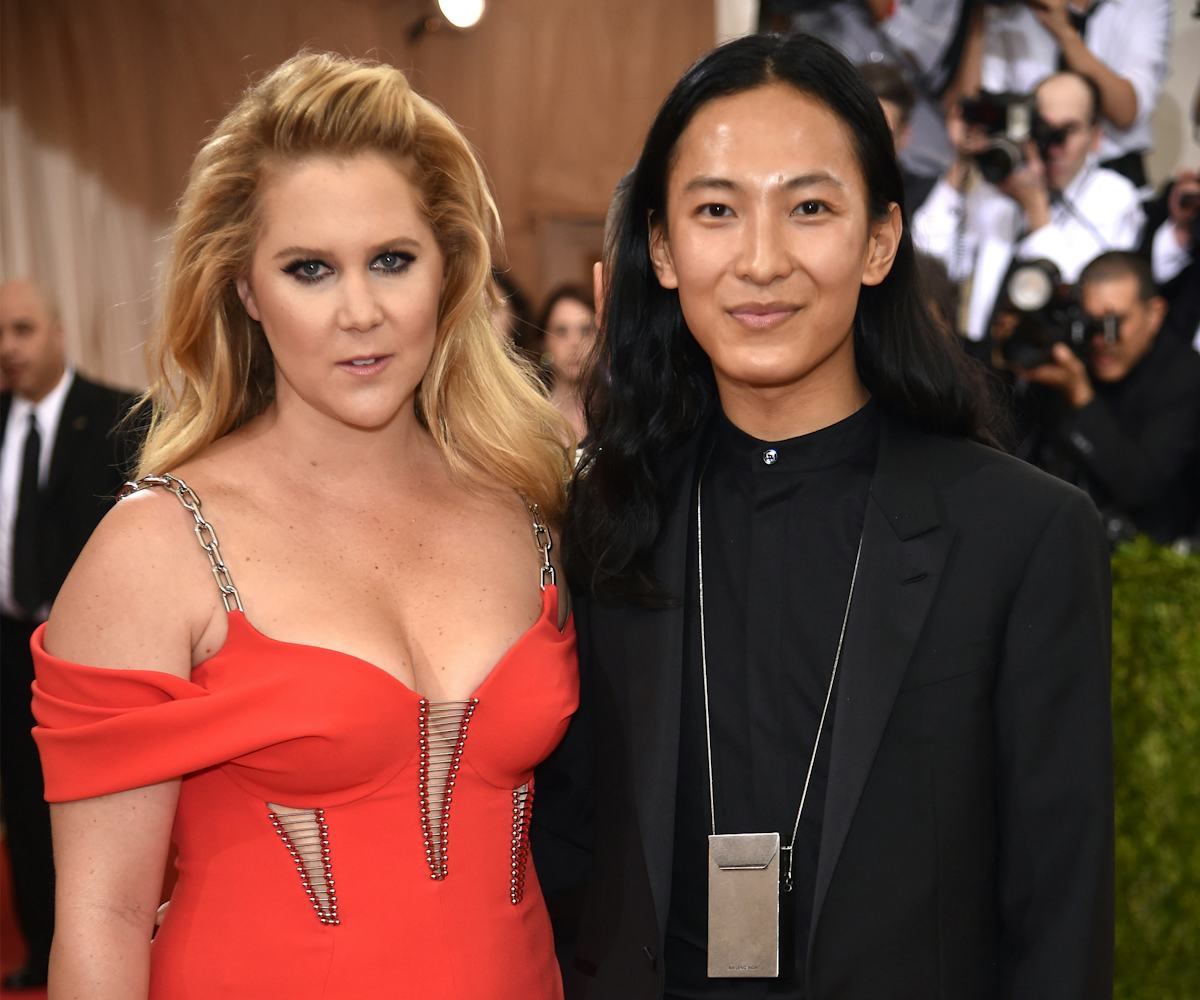 Photo by Dimitrios Kambouris/ Getty images
Amy Schumer Rolled Up To Her First Met Gala With Alexander Wang
Amy Schumer sure knows how to make a good impression. The irrepressible funny woman officially made her Met Gala debut Monday, and she didn't disappoint. In an Instagram posted by publicist extraordinaire, Carrie Byalick, Schumer is shown in a stunning red gown with its designer, Alexander Wang.
Byalick later shared another image of Wang and Schumer clowning around in what looks like the kind of party bus that most teenagers would kill to take to prom. Hey, it's the Met Gala. Go big or go home. 
Earlier in the day, while most attendees were sharing photos of their day-long hair and makeup prep, various glam squads, and low-calorie breakfasts, Schumer took to Instagram to show the world how she was prepping for fashion's biggest night. "Met Prep," Schumer captioned a photo of her chowing down on what looks like some kind of buttery baked good goodness. 
Schumer is on quite a roll both personally and professionally. Not only is her promising film career just getting started, but she's also happily in love with her boyfriend Ben Hanisch. In fact, Schumer is so popular at the moment, that the only line longer than the one to use the bathroom at tonight's gala will likely be the one to get a word in with Schumer. Check out her Met Gala look, below.