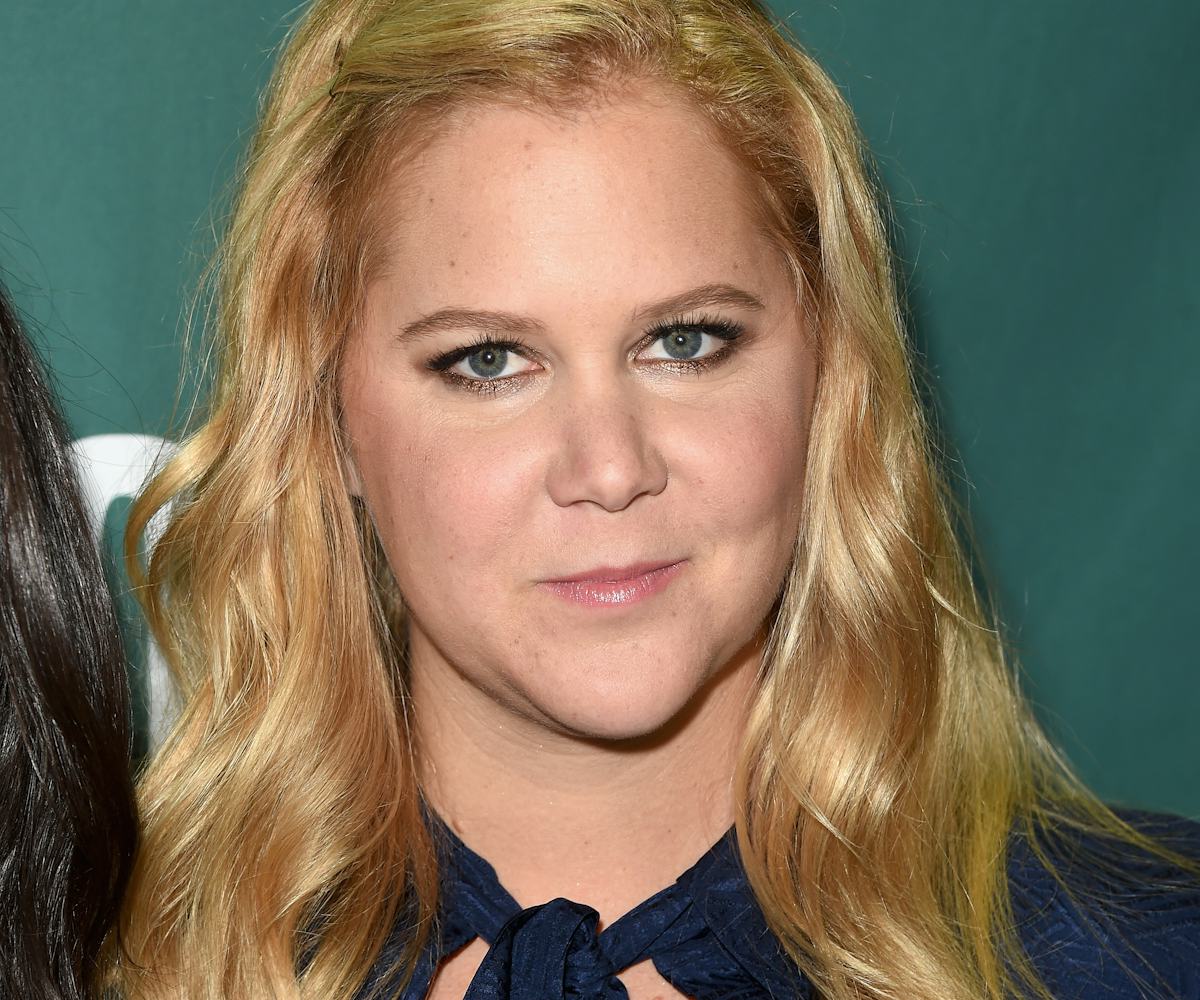 Photo by Michael Loccisano / Getty Images
Amy Schumer Is Going To Star In The 'Barbie' Movie
Hollywood has been churning out animated, straight-to-video Barbie movies since the '80s, but it has yet to offer up a big-screen event in the vein of Michael Bay's Transformers series, which successfully, er, transformed a popular toy line into a lucrative franchise. That will change with the exciting news that none other than Amy Schumer has signed on to lead a live-action Barbie movie, according to The Hollywood Reporter. It may not be immediately clear why Schumer was drawn to the Barbie universe, but a description of the plot indicates that both Schumer and the movie's producers are trying to do more than just capitalize off of a popular brand.
According to THR, the movie "begins in a perfect land of Barbies where one woman slowly awakens to the fact that she doesn't fit it. She is expelled from the idealistic land and journeys to the real world, where she discovers that being unique is an asset." That description is in line with brand's efforts in recent years to get woke and adapt to a progressive society, where inclusiveness is placed at a premium and cookie-cutter beauty ideals that Mattel built the Barbie empire on no longer apply. And there is perhaps no better avatar to bring about that change than Schumer, who has built her career on skewering traditional beauty standards.
The Barbie movie is being developed by Sony, and while the studio has yet to name a director, reports are suggesting that it's likely to create something in the vein of modern-day classics like Big and Disney's Enchanted. Obviously, Amy Schumer brings her own comic sensibilities to the project, and though we're not sure how far along in development the script is, you can bet that she'll likely have major input in the tone the project is looking to strike. And while a Barbie movie supported by a major studio definitely needs to cater to a younger crowd, we have high hopes that Schumer will inject some acerbic edge to the proceedings. This should be good.