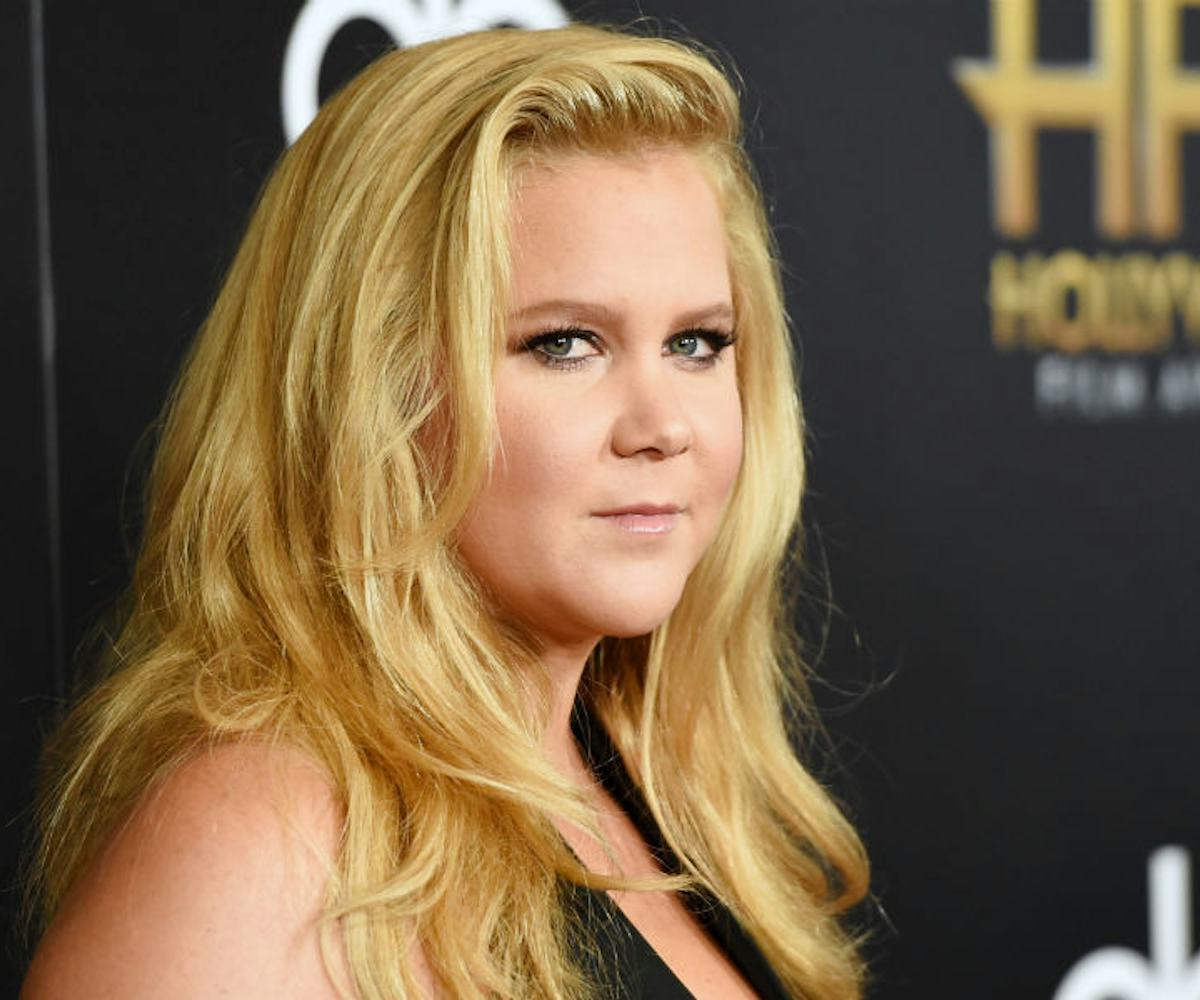 Photo by Jason Merritt/Getty Images.
Amy Schumer Responds To The 'I Feel Pretty' Backlash
"There's been a lot of projection"
When the trailer dropped for Amy Schumer's upcoming film I Feel Pretty, people were not happy with the premise. Some felt like it was a step backward for body positivity, while others were offended by the message that "bigger" girls aren't capable of loving themselves. These are all pre-conceived judgments though, as the film doesn't come out until Friday. Actress Aidy Bryant—who stars in the movie—came to its defense last month. Now, Schumer is doing the same.
"There's been a lot of projection," the actress told Vulture. "It's not about an ugly troll becoming beautiful, it's about a woman who has low self-esteem finding some. Everyone's got a right to feel that feeling, regardless of their appearance." She notes that she struggles with self-esteem, and the friends you deem most beautiful likely do, too.
She goes on to address the fact that many people think, after her character suffers a head injury, she then views herself as skinny. "I'm just seeing my same self and perceiving my body as beautiful," she explains. "She doesn't say, 'I'm so thin!' She just says that she's amazed by her jawline, and her boobs, and her ass. If anything, that sounds like a more voluptuous woman to me."
The star understands the backlash to the trailer, but urges people to go out and actually see the film. At the end of the day, Schumer says, she wants people to live up to their full potential and not be held back by their insecurities. "I hope that people can see this movie and know that there's nothing wrong with making your voice heard a little more," she says.  
Read the full interview, here.