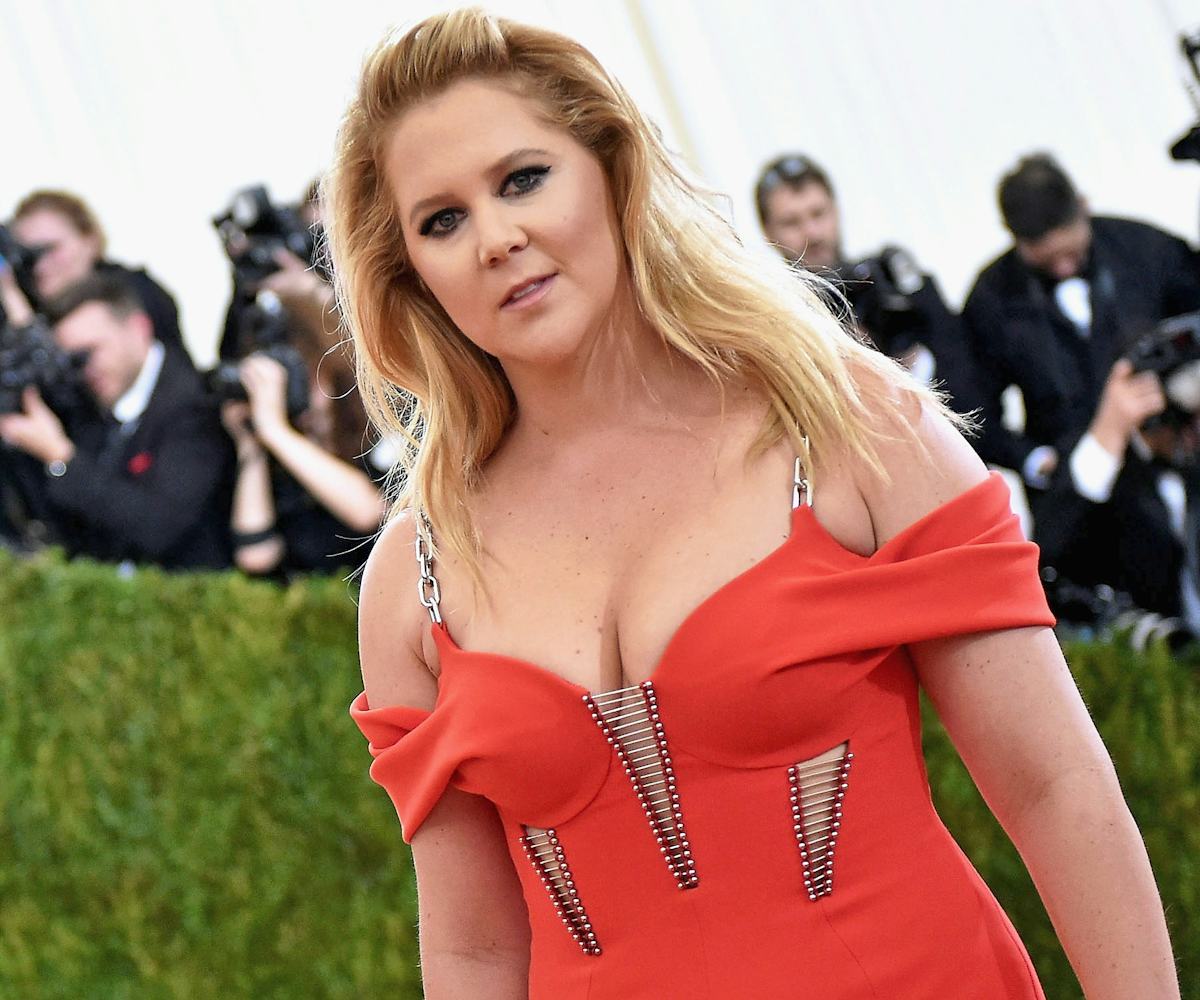 Photo by Mike Coppola/Getty Images
Amy Schumer Is Married
To chef and cookbook author Chris Fischer
Amy Schumer is married to boyfriend Chris Fischer, according to a new report from People.
Per People's source, Schumer and Fischer were married on Tuesday "in a private ceremony in Malibu" that was attended by around 80 people, including the likes of Larry David and Jennifer Lawrence. (Which, does anyone else remember Jennifer Lawrence's unrequited crush on Larry David? Only us? Okay. Well, all we're saying is: Maybe this wedding wound up being a love connection for more than just the bride and groom.)
Anyway. Over the weekend, Schumer made her relationship with the chef and cookbook author official by posting a photo of the two kissing at what appears to be Ellen DeGeneres' 60th birthday party. However, fans of the comedian weren't too surprised about the existence of this relationship, as dating rumors about the two have been floating around since they were photographed last November dinner in New York City. People reports that the newlyweds were most recently spotted at a Saturday Night Live taping, which they also note was "only the second time they had been seen in public together."