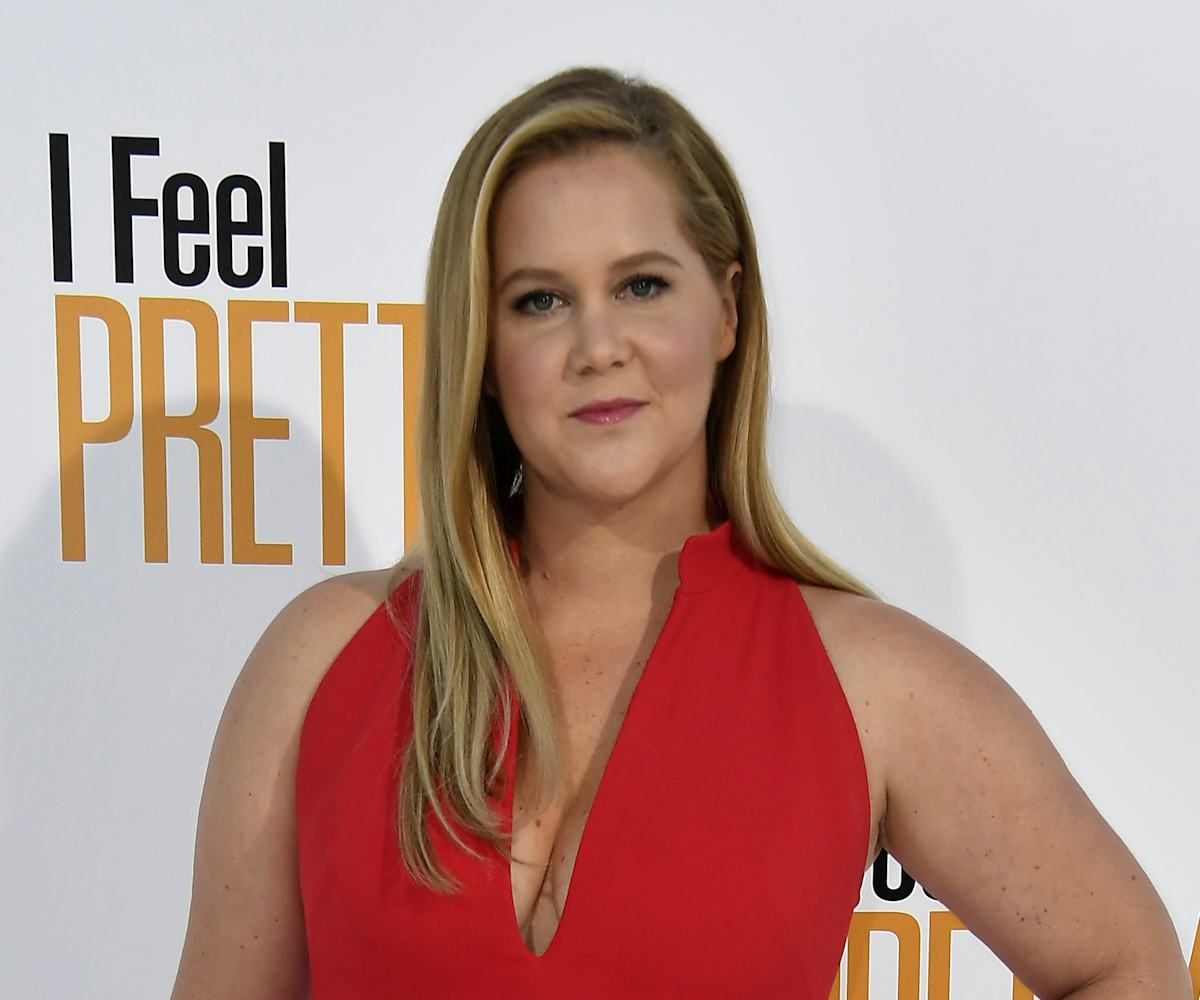 Photo by Frazer Harrison/Getty Images
Amy Schumer's Pregnancy Announcement Is Super-Political
Amy Schumer shared her candidate recommendations for the upcoming midterm elections on Monday—oh, yeah, and revealed that she's pregnant with her first child.
Schumer alluded to the fact that she was expecting on her Instagram page, posting a photo of Prince Harry and Meghan Markle with hers and her husband's faces Photoshopped over theirs. In the caption, she implored her followers to head to journalist Jessica Yellin's Instagram, where she said she was "about to announce some exciting news." Her announcement was a list of candidates she was recommending people vote for in the midterms, with the simple announcement at the very end: "I'm pregnant—Amy Schumer."
Photo via @JessicaYellin Instagram
The political bent to her announcement is not uncharacteristic. Earlier this month, Schumer was detained while protesting the confirmation of Brett Kavanaugh. And just this weekend, she announced that she would be turning down all Super Bowl ad opportunities in protest of racism and police brutality.
Schumer's announcement comes less than a year after her marryingChris Fischer. She joked that "Chris and I are thrilled and almost positive he's the father," in a statement to the Los Angeles Times. "I look forward to competing with Markle every step of the way."
Find out how to register to vote, here.