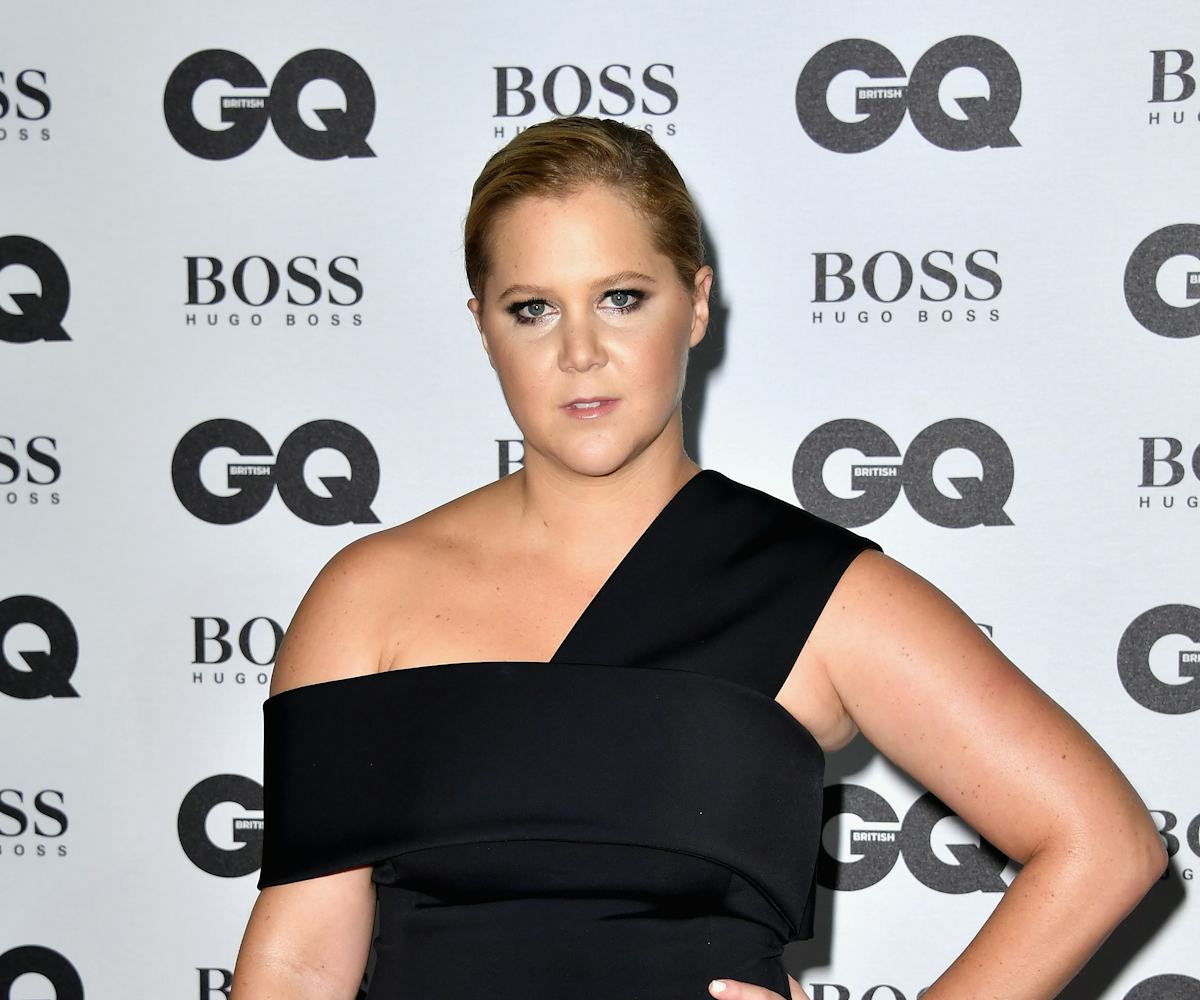 Photo courtesy of Gareth Cattermole / Getty images
Amy Schumer Wrote An Unapologetic Message To All Those 'Barbie' Body Shamers
"You will not determine my story"
Amy Schumer wrote a powerful response to all the trolls who body-shamed the comedian after it was announced that she was cast as the lead in the upcoming live-action Barbie movie. Schumer, who'll also be writing the film, uploaded a photo of herself in a swimsuit to Instagram and added a long and powerful message to all the haters.
"Is it fat shaming if you know you're not fat and have zero shame in your game?" Schumer asked. "I don't think so. I am strong and proud of how I live my life and say what I mean and fight for what I believe in and I have a blast doing it with the people I love. Where's the shame? It's not there. It's an illusion."
Schumer then took aim specifically at those who mocked her casting, writing, "Thanks to everyone for the kind words and support and again my deepest sympathy goes out to the trolls who are in more pain than we will ever understand. I want to thank them for making it so evident that I am a great choice. It's that kind of response that lets you know something's wrong with our culture and we all need to work together to change it."
This isn't the first time Schumer has hopped on Instagram to address the issue of body shaming. Back in April, she criticized Glamour magazine for including her in their "plus size" issue. "I think there's nothing wrong with being plus size," she wrote at the time. "Beautiful healthy women. Plus size is considered size 16 in America. I go between a size 6 and an 8. @glamourmag put me in their plus size only issue without asking or letting me know and it doesn't feel right to me." 
Schumer ended her post with an unapologetic message of solidarity to anyone who's ever felt bullied "I am out there fighting for you, for us. And I want you to fight for yourself too!" She wrote. "We need to laugh at the haters and sympathize with them. They can scream as loud as they want. We can't hear them because we are getting shit done. I am proud to lead by example. I say if I'm beautiful, I say if I'm strong. You will not determine my story. I will."