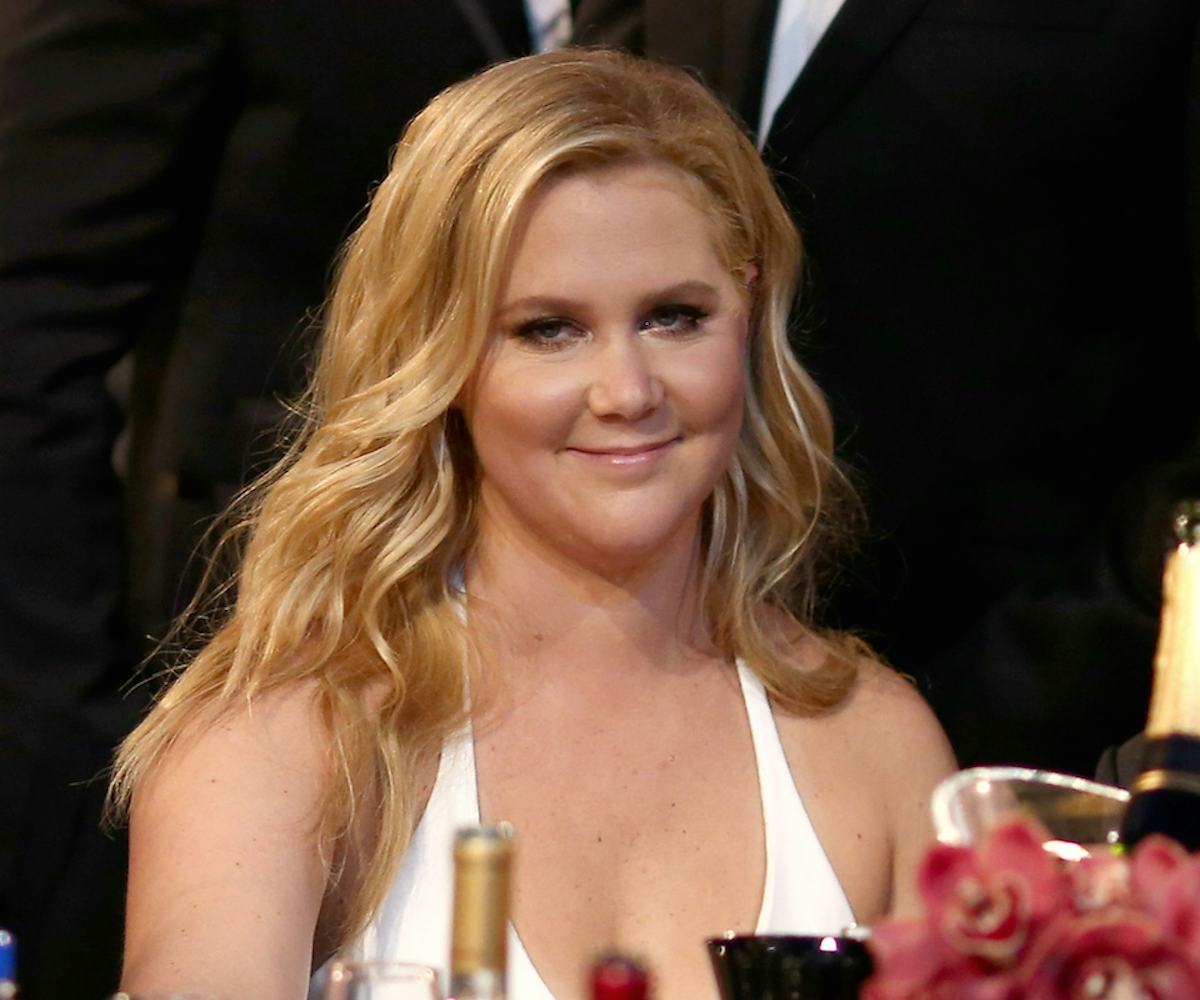 Photo by Christopher Polk / Getty Images
Amy Schumer Channels Marilyn Monroe, Rides A Rocket In 'Vanity Fair'
With the next season of Inside Amy Schumer just moments away, Vanity Fair grabbed the woman who basically owned 2015 (you know, except for Adele) for a wide-ranging interview. Oh, and yes, they smacked her on their big, glossy cover, too.
As for that last part, the magazine turned to the photographer who has shot so many of their covers, Annie Leibovitz, to give us a different look at comedy's most relatable star. Here we see Schumer vamping it up in a pose that recalls Marilyn Monroe's famous Playboy cover. Schumer herself posted it to her Instagram account.
Damn right. It works. Inside the mag, Schumer also rides a rocket—a nice image that references her continually rising profile, her explosive frankness, and, yeah, phalluses. It means so much!
As for the interview itself, read it. It's a nice, sober look into what's going on in her hectic life and her relationship with her sister/co-producer, Kim (it is Vanity Fair's "Sisters" issue, after all). Fun takeaways include how Schumer helps her friends when their relationships hit rocky patches (it involves whiskey and meatball parm), her childhood, and previews of sketches from the new season. Not-so-fun takeaways cover her sometimes racist missteps, the theater shooting, and how she's dealing with being a target of conservatives. 
Read on over at Vanity Fair.