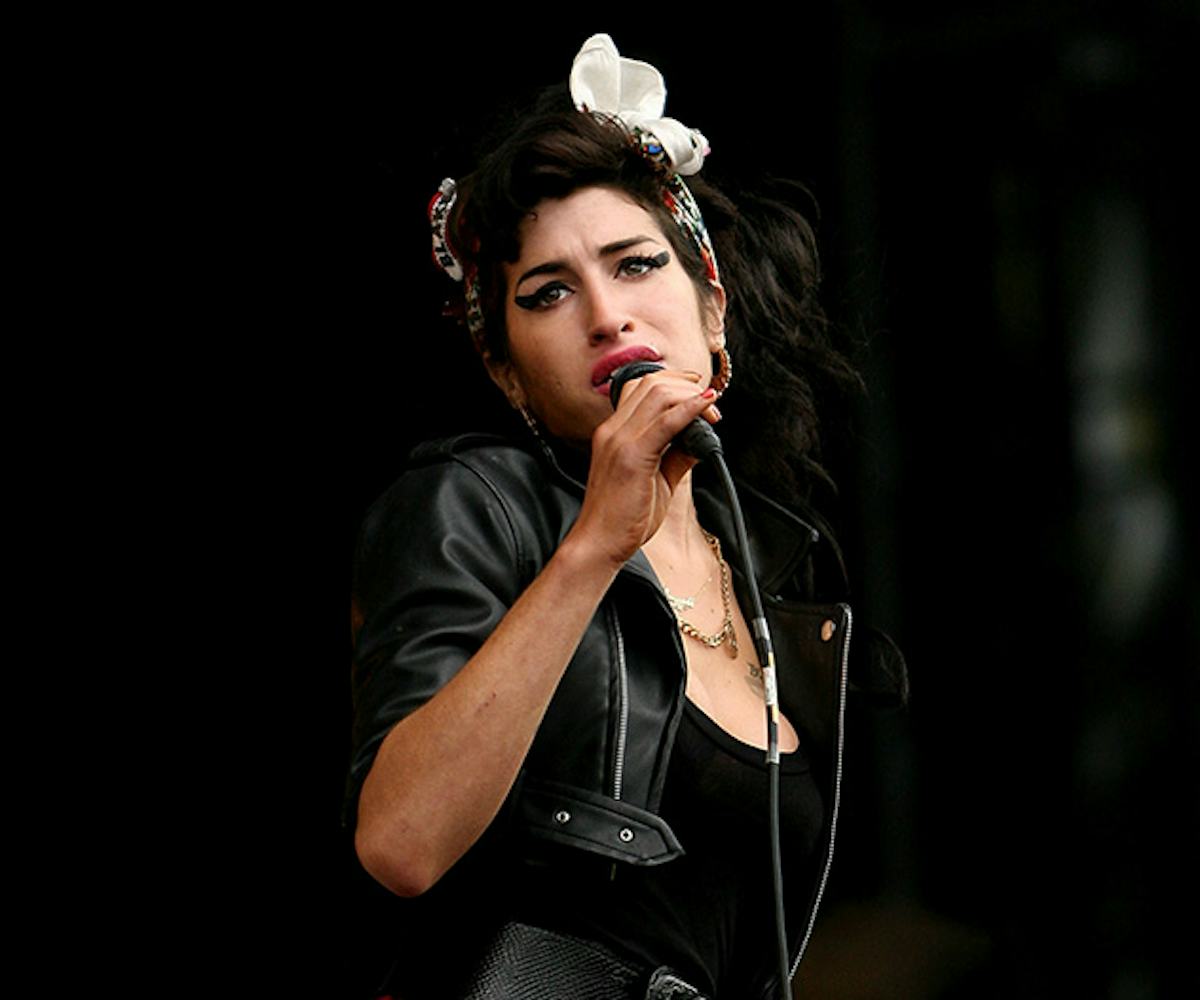 Photo: Graham Denholm/Getty Images.
Another Amy Winehouse Biopic Is On The Way
Mitch Winehouse, before the release of Asif Kapadia's runaway hit Amy, denounced the biopic on his daughter Amy Winehouse to be "misleading" and that it preached "basic untruths." He now has his sights on setting the record straight. Recently, he told BANG Showbiz he plans to "start work fairly shortly" on a follow-up biopic.
"It's going to be more than just a film," he continued. "All of the people who weren't in [Kapadia's] film are hopping mad. They want their voices to be heard." He added that he and the crew he's rounded up—which could include the director behind Winehouse's videos for "Rehab" and "Back to Black"—don't want to be like Kapadia and will "let people say what they want," shying from the negative.
Kapadia's film has been praised by critics; it earned a 97-percent approval rating on Rotten Tomatoes. It paints a not-so-pretty humanizing picture of fame, addiction, eating disorders, public obsession, and the artist as object. Kapadia doesn't place blame on any one person for Winehouse's fate, but, as Boston Globe critic Ty Burr notes, "It's hard to argue with the scene where [Mitch Winehouse] shows up on St. Lucia, where Amy has fled from the hounds of the global media, with a reality-show camera crew of his own." Mitch claims he was misrepresented.
If that's the case, and what he claims is true (that he was there every day, or at least in contact with her every day), there are so many questions that have to be raised. Why wasn't Winehouse's eating disorder taken more seriously? Why didn't a heavier a hand come down to try and help her fight? Of course, we don't have the answer, and perhaps this new documentary will help round out the already captivating one Kapadia's painted. But, at this point, the gravy train Mitch is still riding is running on fumes.